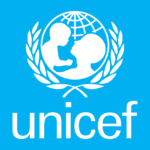 Administrative Assistant
Job no: 561740
Contract type: Fixed Term Appointment
Duty Station: Copenhagen
Level: G-5
Location: Denmark
Categories: Administration
UNICEF works in some of the world's toughest places, to reach the world's most disadvantaged children. To save their lives. To defend their rights. To help them fulfill their potential.
Across 190 countries and territories, we work for every child, everywhere, every day, to build a better world for everyone.
And we never give up.
For every child, every right
The position is located within the Medicines and Nutrition Centre (MNC) in Supply Division. The Administrative Assistant is accountable for procedural and some specialized communications, operational and administrative support services. This position is reporting to the Chief, MNC.
How can you make a difference?
1. Office Planning & Project Management
Ensures the availability of timely, complete and accurate information and data for preparing Centre work plans and management plans.
Undertakes basic research and performs comparative analysis of Centre related data.
Helps ensure timely compliance with agreed deadlines.
Acts as focal point in the review of the completeness of data reports with key monitoring and evaluation, KPI information.
Support the monitoring and administration of the Centres' Key Performance Indicators and Supply Outcome Targets.
Support to file management as related to the Project Review Board and general document management of the Centres.
Support to create, maintain and monitor the Centres' work plans, organize meetings with relevant centres for work planning discussions and progress.
Act as the Centres' focal point for planned events and the planning calendar, including administrative and travel logistic support.
Ensure the establishing and maintaining of relevant guidance and policy documents, including on SAP reports, key performance indicators and supply chain monitoring.
Act as the Procedure Focal Point, ensuring any points from the Centres are communicated to those updating the policy.
Make staff aware of any relevant changes in policy.
2. Communications & Workflow
Facilitates the communications and workflow of the organizational unit to enhance the efficiency and timeliness of operations and outputs.
Draft routine correspondence and center communication materials (e.g. newsletters, posts on yammer, etc) for approval by Centre Chief.
Communicates routine and some non-routine information pertaining to the work of the Centre.
Support with searches, compiling and preparing information material documents, such as briefs and presentations, as required.
Maintaining updated project documentation in MS SharePoint, creating and managing SharePoint spaces and Team Sites, including the files to be published in the intranet.
3. Calendar/Meetings/Correspondence Management
Maintains Centre calendar and arranges meetings along with consolidation of agenda.
Takes minutes of meetings, ensuring accuracy, attention to detail and coherence and following up on implementation of action points.
4. Human Resources
Personnel administration, including consultants and individual contractors.
Following up with supervisors and staff that all PERs and related discussions are completed on time and documented.
Monitors daily attendance of Centres' staff and validates monthly absence reports as Attendance Focal Point.
Management of consultancy contracts and service providers, by assisting in procurement, raising requisitions, contracts and payment of invoices into UNICEF's ERP.
Onboarding of new staff members & consultants, including admin arrangements and ensuring access to the system.
Facilitates the processing of contracts for consultants and external partners that provide a service to the section. This includes preparing and filing documents, completing necessary forms and templates, uploading TOR's in VISION, and making necessary logistical arrangements.
Monitoring contract status, documentation and expiration.
Following up with Supervisors of Contractors / Consultants for end evaluation completion and closure of contracts.
Maintains up-to-date vendor and consultant rosters.
5. Budget Monitoring
Monitors budgets and financial expenditures of the Centre, ensuring compliance with UNICEF rules and regulations, keeping supervisor informed and advised on actions for decision/follow up.
Provides support on budget revision/preparation, implementation status, determination position of funding utilization, operational, and financial closure.
Prepares and maintains records, documents and control plans for the budget monitoring of the Centre.
6. Events/Logistics
Supports activities and conferences by making the logistical arrangements, through engaging with facilitators, caterers and hosts.
Arranges times through liaising with participants over availability.
Liaises with budget unit and Centre over costs and needs.
Assists in the preparation of background materials for participants and uploads cleared materials on the intranet.
Prepares and maintains agendas on meetings and events related to the Centre commitments.
7. Travel
Provides travel assistance to staff members in section for travel arrangements and entitlements based on the organization's rules and policies. Liaises with relevant travel focal points to ensure that the organization obtains the best service and price for all travel.
Briefs/de-briefs staff members on issues relating to related administrative matters such as visas, security clearance, and documentation procedures.
Assists in the preparation of Quarterly Travel Plan.
Monitors travel authorization and certification and report back to the team, as applicable.
Support the organization of external and internal visits and events organized by the Centres (e.g. booking of venues, hospitality requests, etc.).
8. Invoice Processing
Responsible for collecting invoices and filing documents for approval and, thereafter processing in VISION.
Uploads electronic files and verifies results to destination system.
Responds to client transaction status and other inquiries.
9. Supplies/Equipment
Supports management of administrative supplies, office equipment.
Monitors and supervises adequate and appropriate use of supplies.
Arranges for the requisition and timely distribution of supplies in the Centre.
10. Attendance
Acts as the Attendance Focal Point of the Centre and maintains and updates a system which monitors the absence of staff.
To qualify as an advocate for every child you will have…
Education: Completion of secondary education is required, preferably supplemented by technical or university courses related to the field of work.
Work experience: A minimum of 5 years of relevant administrative or clerical work experience is required.
Language Requirements: Fluency in both written and spoken English is required. Knowledge of another UN language (French, Spanish, Arabic, Chinese, Russian) and/or local language of the duty station (Danish) is a strong asset
Other skills:
Training and experience using MS Word, Excel, PowerPoint and other UNICEF software such as
SharePoint; knowledge of integrated management information systems required.
Thorough knowledge of UNICEF administrative policies and procedures (is an asset)Organizational,
planning and prioritizing skills and abilities.
Ability to deal patiently and tactfully with visitors.
High sense of confidentiality, initiative and good judgment.
Ability to work effectively with people of different national and cultural background.
Ability to work in a team environment to achieve common goals and to provide guidance to more junior support staff
For every Child, you demonstrate…
UNICEF's Core Values of Care, Respect, Integrity, Trust and Accountability and Sustainability (CRITAS) underpin everything we do and how we do it. Get acquainted with Our Values Charter: UNICEF Values
UNICEF competencies required for this post are…
Demonstrates Self Awareness and Ethical Awareness (1)
Works Collaboratively with others (1)
Builds and Maintains Partnerships (1)
Innovates and Embraces Change (1)
Thinks and Acts Strategically (1)
Drive to achieve impactful results (1)
Manages ambiguity and complexity (1)
During the recruitment process, we test candidates following the competency framework. Familiarize yourself with our competency framework and its different levels: competency framework here.
_____________________________________________________________________________________________________________
Eligibility note: UNICEF staff members globally and applicants who are EU nationals or in possession of a valid work permit for Denmark are eligible to apply. General Service (GS) staff are personally responsible for any travel and accommodation arrangements and UNICEF will not cover any costs related to relocation.
UNICEF is committed to diversity and inclusion within its workforce, and encourages all candidates, irrespective of gender, nationality, religious and ethnic backgrounds, including persons living with disabilities, to apply to become a part of the organization.
We offer a wide range of benefits to our staff, including paid parental leave, breastfeeding breaks and reasonable accommodation for persons with disabilities. UNICEF strongly encourages the use of flexible working arrangements.
UNICEF has a zero-tolerance policy on conduct that is incompatible with the aims and objectives of the United Nations and UNICEF, including sexual exploitation and abuse, sexual harassment, abuse of authority and discrimination. UNICEF also adheres to strict child safeguarding principles. All selected candidates will be expected to adhere to these standards and principles and will therefore undergo rigorous reference and background checks. Background checks will include the verification of academic credential(s) and employment history. Selected candidates may be required to provide additional information to conduct a background check.
Remarks:
Only shortlisted candidates will be contacted and advance to the next stage of the selection process.
UNICEF appointments are subject to medical clearance. Issuance of a visa by the host country of the duty station, which will be facilitated by UNICEF, is required for IP positions. Appointments are also be subject to inoculation (vaccination) requirements, including against SARS-CoV-2 (Covid). Government employees that are considered for employment with UNICEF are normally required to resign from their government before taking up an assignment with UNICEF. UNICEF reserves the right to withdraw an offer of appointment, without compensation, if a visa or medical clearance is not obtained, or necessary inoculation requirements are not met, within a reasonable period for any reason.
Advertised: 05 May 2023 Romance Daylight Time
Deadline: 21 May 2023 Romance Daylight Time