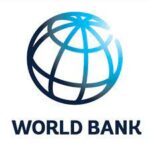 Job #: req21603
Organization: World Bank
Sector: Agriculture
Grade: EC2
Term Duration: 1 year 0 months
Recruitment Type: Local Recruitment
Location: Washington, DC,United States
Required Language(s): English, Hebrew
Preferred Language(s):
Closing Date: 3/20/2023 (MM/DD/YYYY) at 11:59pm UTC
Description
Do you want to build a career that is truly worthwhile? Working at the World Bank Group provides a unique opportunity for you to help our clients solve their greatest development challenges. The World Bank Group is one of the largest sources of funding and knowledge for developing countries; a unique global partnership of five institutions dedicated to ending extreme poverty, increasing shared prosperity and promoting sustainable development. With 189 member countries and more than 120 offices worldwide, we work with public and private sector partners, investing in groundbreaking projects and using data, research, and technology to develop solutions to the most urgent global challenges. Visit www.worldbank.org.
Agriculture is an essential pathway to meeting the World Bank Group's (WBG) twin goals—eliminating extreme poverty by 2030 and promoting shared prosperity. Food production must increase by at least 35 percent to meet the needs of the rising global population. This task made even more challenging considering that the largest impact of climate change will be on agriculture. Yet, agriculture is a major contributor to climate change. Improving resilience while reducing agriculture's environmental footprint thus have to integral parts of any strategy to sustainably improve food production and boost shared prosperity. Meeting today's challenges on the food and agriculture agenda will require major strides in agricultural innovation and climate smart agriculture, efficiency in food production and distribution systems, promoting environmentally and socially sustainable production practices to reduce the impact on natural habitats while proactively restoring degraded landscape, strengthening agricultural policy and institutions, promoting more efficient and green agribusiness value chains, and joint private- and public- sector action.
The Agriculture and Food Global Practice (AGF GP) of the WBG, works with and across multiple sectors, in recognition of the fact that agriculture's outcomes often depend on actions that lie outside the AGF GP and agriculture's outcomes often directly impact the outcomes other GP's seek to achieve, such as on environment, jobs and health. Achieving sustainable results also requires active engagement and cooperation with other development agencies and stakeholders. Accordingly, a capacity to work across AGF GP, other GPs and institutional boundaries, forge coalitions and influence multi-sectoral and coordinated development solutions is essential for achieving the major objectives of improving agriculture outcomes.
The AGF GP's Global Engagement Unit (SAGGL) has a broad strategic mandate to develop, manage, and promote the AGF GP's global and corporate responsibilities. To serve this mandate, the unit is responsible for designing and managing global programs, coordinating across regions to ensure the global nature of solutions the Bank brings to agriculture priorities and food in specific countries, facilitate knowledge and technical support to operational teams, provide corporate and high-quality client services across the full range of IBRD and IDA countries. It engages in high priority and strategic analytical work and strategic policy dialogue and engagements at the global and regional levels, often on a just-in-time basis.
The Data-Driven Digital Agriculture Team (DD-DAT) of the SAGGL leads such global analytical and advisory work on data driven digital agriculture at the Work Bank. It supports the operational staff and public sector clients by advising them on data and existing innovations which could inform and solve the specific issues they are confronted with, as well as on enabling environment, including the institutional and policy environment, needed for the scaling of these innovations. It is also working with governments to develop digital agriculture strategies and data platforms, as well as supporting the development of digital innovation ecosystems.
Duties and Accountabilities:
The extended term consultant will support SAGGL work on the scaling up data-driven and digital approaches in client countries by providing technical advice and facilitating partnerships to accelerate innovation and support policy development. Specifically, s/he will work with the Data Driven Digital
Agriculture (DD-DA) team on analytical and advisory activities related to the implementation of the Administration Agreement between the Government of Israel and the World Bank on data driven digital agriculture. The objective of the agreement is to support World Bank and IFC clients in increasing digital technology adoption and agri-tech ecosystem development for increased productivity and transparency, enhanced resilience, and reduced emissions in the agri-food value chains by introducing technical knowledge, resources, and partnerships from the Israeli uniquely innovative agri-tech space. The activity will inform the growing demand from the World Bank client countries towards the use of digital agriculture innovations across different areas.
Specific duties and accountabilities would include:
• Lead preparation of a comprehensive diagnostic of Israeli data and innovation landscape, including role of government in supporting its development.
• Lead organization of an innovation challenge in Israel to streamline the development and adoption of AgTech innovations in the context of developing countries.
• Support the DD-DA team in designing and implementing climate smart agriculture pilots in embedded in the World Bank and IFC investment projects with the goal of promoting Israeli innovative climate-smart digital technologies and management methods along the agri-food value chains in the context of developing countries.
• Curate Knowledge and Learning series on Israeli Agtech innovations in private sector as part of the World Bank's Digital Agriculture Learning Series.
• Contribute to the development of a variety of knowledge products, such as:
1. a series of operational guides for the World Bank investment teams on best practices and use cases for introducing digital technologies for strengthening public service delivery, such as open data platforms, farm registries and payment systems, e-extension services, digital agri-food traceability and transparency platforms, early warning systems, risk insurance, etc.
2.Digital Agriculture White Paper Series on tangible digital solutions developed to address specific challenges in real-life food systems, grounded in the Israeli experience with a particular focus on private sector solutions.
• Support the team in forming an advisory group of the Israeli experts aimed at providing advising services to the clients and operational teams on tools and pathways to strengthen AgTech innovation ecosystems in developing countries, grounded in Israeli experience; support the team in strengthening a linkage between Israeli ag-tech community and the World Bank operational teams.
• Perform other duties as may be required.
Selection Criteria
• Advanced University Degree in Agricultural Economics, Economics, Agricultural Engineering, Climate Science, Computer Science or related fields.
• At least five years of professional hands-on experience relevant to the scope of the TOR.
• In-depth practical knowledge of the Israeli agri-tech innovation ecosystem based on the in-country experience.
• Experience with and/or interest in agriculture for development and digital solutions for climate smart agriculture are strongly preferred.
• Excellent oral and written communication skills in English with proven ability to translate highly technical issues into policy relevant language. Fluency in Hebrew language is required.
• Ability to carry out research and learn on own initiative.
• Ability to work effectively with individuals from different teams and cultures.
Competencies:
Collaborate Within Teams and Across Boundaries – collaborates across organizational boundaries, internally and externally with a sense of mutuality and respect. Consistently engages others in open dialogue, brings out any conflicting viewpoints and incorporates viewpoints into solutions, giving credit where credit is due. Leverages expertise of all team members to ensure successful outcomes. Makes choices and sets priorities with a World Bank Group (WBG) corporate perspective in mind.
Lead and Innovate – encourages and works with others to identify, incubate and implement relevant solutions. Identifies opportunities in changing circumstances and energizes others to continuously improve, using intentional strategies to boost morale, team spirit, and productivity in context of WBG's values and mission. Helps others to understand problems, client needs and the underlying context.
Deliver Results for Clients – Develops and implements solutions that show understanding of how clients and/or own work achieves results that are financially, environmentally, and socially sustainable. Shares new insights based on in-depth understanding of the client and recommends solutions for current and future needs of clients. Holds self and team accountable for risk management and outcomes.
Create, Apply and Share Knowledge – ensures systematic sharing of good practice and learning from lessons from across WBG, clients, and partners. Is known across WBG in their subject area and is sought out by WBG colleagues to advise, peer review, or contribute to technical knowledge products of others. Builds networks across the WBG and as part of external professional groups/networks.
Make Smart Decisions – applies critical thinking and seeks inputs and experience from others to recommend a course of action consistent with the WBG's strategy. Evaluates risk and anticipates the short- and long-term implications of decisions. Commits to a decision and acts once a decision has been reached. Maintains a high degree of initiative, and can derive and implement clear courses of action, even when information is incomplete, incorrect, or the situation is otherwise ambiguous.
The World Bank Group values diversity and encourages all qualified candidates who are nationals of World Bank Group member countries to apply, regardless of gender, gender identity, religion, race, ethnicity, sexual orientation, or disability.
World Bank Group Core Competencies
We are proud to be an equal opportunity and inclusive employer with a dedicated and committed workforce, and do not discriminate based on gender, gender identity, religion, race, ethnicity, sexual orientation, or disability.
Learn more about working at the World Bank and IFC, including our values and inspiring stories.
Note: The selected candidate will be offered a one-year appointment, renewable for an additional one year, at the discretion of the World Bank Group, and subject to a lifetime maximum ET Appointment of two years. If an ET appointment ends before a full year, it is considered as a full year toward the lifetime maximum. Former and current ET staff who have completed all or any portion of their second-year ET appointment are not eligible for future ET appointments.