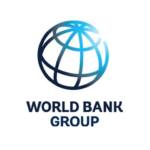 Job #: req22193
Organization: IFC
Sector: Investment
Grade: GF
Term Duration: 3 years 0 months
Recruitment Type: Local Recruitment
Location: Singapore,Singapore
Required Language(s): English
Preferred Language(s):
Closing Date: 5/5/2023 (MM/DD/YYYY) at 11:59pm UTC
Description
IFC—a member of the World Bank Group—is the largest global development institution focused on the private sector in emerging markets. We work in more than 100 countries, using our capital, expertise, and influence to create markets and opportunities in developing countries. In fiscal year 2022, IFC committed a record $32.8 billion to private companies and financial institutions in developing countries, leveraging the power of the private sector to end extreme poverty and boost shared prosperity as economies grapple with the impacts of global compounding crises. For more information, visit www.ifc.org.
IFC Equity Mobilization Department (AMC) within the Treasury & Syndications Vice President Unit (VPU), mobilizes and manages capital for private equity investments in emerging markets. AMC was created in 2009 to provide investors with access to IFC's emerging markets investment pipeline and to expand the supply of long-term capital to these markets, enhancing IFC's development goals and generating profits for investors by leveraging IFC's global reach, standards, investment approach, and track record. AMC has raised US$10.2 billion through 13 investment funds that invest across a variety of sectors, geographies, and strategies. Please see AMC's website at www.ifcamc.org for more information on AMC's business.
IFC Emerging Asia Fund (EAF)
This fund co-invests with IFC across all sectors in 25 countries across Emerging Asia and raised $693m in 2016/17. It has since deployed approximately $600m in 19 investments with two possible remaining pipeline deals to close by Q1 2023, so the focus is shifting to actively managing these investments to generate attractive returns for investors, with a second fund being considered in 2023/24.
Roles and Responsibilities
AMC is looking to hire an Associate Investment Officer for the Emerging Asia Fund. The position will be based in Singapore. The Associate Investment Officer will report to the Head of EAF with responsibilities including but not limited to:
Portfolio
 Assist the team in supervising the ongoing performance of the fund's portfolio companies and structuring and executing divestitures.
Assist the team in managing existing equity portfolio to increase the value of AMC / EAF investee companies and actively generate attractive returns for Limited Partners.
 Assist AMC and IFC investment teams in the valuation, structuring, due diligence, negotiation, legal documentation, and all phases of closing selected transactions.
Investor Relations and Fund Raising
 Establish strong credibility with investee companies, IFC staff and the fund's investors.
 Contribute to high quality material for quarterly and annual fund reporting.
 Assist in presentation of investment/exit proposals to the fund's Investment Committee, articulating the detailed investment rationale and making concrete recommendations regarding proposed investments/exits.
 Participate in fund raising activities.
Team
 Work closely with the Fund team and AMC's Director in implementing effective fund administration, including investor liaison and reporting.
 Work closely with IFC counterparts across all aspects of AMC / EAF business.
Selection Criteria
The successful candidate is likely to have worked for an investment bank, private equity firm, and/or consulting firm, with preferably, an emerging market focus. He/she will have experience in valuation, structuring transactions, portfolio management and business strategy. He/she will possess familiarity with international best market practices and global trends in emerging markets; strong analytical skills, with experience in financial modeling; experience in structuring private equity deals, including an ability to mitigate risks and enhance returns; and expertise in negotiating complex deals.
The successful candidate will have the following qualifications:
 M.B.A or equivalent degree with at least 3 years of relevant professional experience in an investment bank and/or private equity firm, focusing on principal investments.
 Strong analytical and investment assessment skills, a knowledge of equity investment documentation, accounting, financial statement analysis and financial modeling (building projections, running valuation and scenario/return analysis).
 Demonstrated client relationship skills including the ability to present to clients and interact effectively with counterparts at all levels.
 Sound business judgment and problem solving, negotiation and commercial skills.
 Excellent oral and written communication skills in English are required, including a demonstrated ability to communicate complex ideas clearly and tactfully to a variety of audiences; fluency in one or more Asian languages would be a plus.
 Proactive and well organized with the ability to work effectively under pressure in a diverse, team-oriented environment, and across multiple time zones
 A willingness to travel frequently is required.
World Bank Group Core Competencies
The World Bank Group offers comprehensive benefits, including a retirement plan; medical, life and disability insurance; and paid leave, including parental leave, as well as reasonable accommodations for individuals with disabilities.
We are proud to be an equal opportunity and inclusive employer with a dedicated and committed workforce, and do not discriminate based on gender, gender identity, religion, race, ethnicity, sexual orientation, or disability.