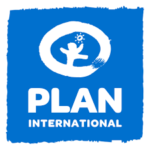 Business Development Manager- Poland
Date: 28 Sep 2023
Location: Warszawa, Poland
Company: Plan International
Role PURPOSE
The conflict in Ukraine is resulting in a major humanitarian crisis with over 7 million people having fled to neighbouring countries, and millions displaced within Ukraine. Plan International is responding to the crisis and working in partnership with civil society organisations in Poland, , Moldova, Ukraine and Romania to meet the key needs of those affected by the crisis as well as host communities.
Plan International has been present in Poland since March 2022 and has established partnerships with civil society organisations, ensuring national actors are equipped with technical support, best practices and flexible resources, with a primary thematic focus on Child Protection, Education, Mental Health & Psychosocial Support and Sexual Reproductive Health and Rights.
Dimensions of the Role
The role of BDM is to connect with and support the NOs to submit the proposals and contribute to successful fundraising to meet the field needs. BDM also works with CO colleagues to develop the quality proposals incorporating their technical inputs and ensures donor compliance/requirements once the project started. The BDM supports aspects of grant management including coordinating donor reporting, quality review and timely submission.
Accountabilities
Fundraising
Lead fundraising and resource mobilisation initiatives and coordinate proposal management, ensuring there is a priority focus on the specific needs of children and girls
Directly support the Emergency Response Manager and Technical Specialists to prepare and develop proposals
Maintain donor and NO relationships to identify possible grant funding opportunities, including representing at local donor meetings
Maintain and distribute the funding tracker as part of the regular situational reports (sitreps)
Review proposals and check for compliance to donor programme and financial requirements
Lead on drafting and signing of FADs and addendums
Review donor agreements and facilitate submissions
Grant Management
Organise and conduct grant start-up and close-out processes and workshops, including orientation for Programmes staff on grant and donor procedures and requirements, project timelines and budgets

Coordinate and supervise the drafting and completion of project and donor reports, working across the Plan International Poland team to ensure reports are completed in a timely, high-quality fashion, including the development and maintenance of a reporting schedule
Maintain ongoing contact with Technical Specialists to track progress and implementation of grant-funded projects
Maintain a highly organised document management system, ensuring projects meet any donor's record keeping requirements and that all staff receive copies
Ensure partnerships with National Organisations and donors are effectively managed to achieve productive and successful relationships – this includes arranging donor / NO programme visits
Work closely with the team to ensure timely preparation of partnership agreements
Conduct monitoring and support visits to grant projects as needed to resolve grant management issues
Ensures that Plan International's global policies for Safeguarding Children and Young People and Gender Equality and Inclusion are fully embedded in accordance with the principles and requirements of the policy including relevant Implementation Standards and Guidelines as applicable to their area of responsibility. This includes, but is not limited to, ensuring staff and associates are aware of and understand their responsibilities under these policies and Plan International's Code of Conduct (CoC), their relevance to their area of work, and that concerns are reported and managed in accordance with the appropriate procedures
Key relationships
Head of Mission, Emergency Response Manager, technical Specialists, and support staff (Finance and logistics); Local project partners; Ukraine Hub and Global Hub relevant teams.
Technical expertise, skills and knowledge
Essential Knowledge
Knowledge of Plan policies and procedures, Sphere, and the Red Cross/ NGO Code of Conduct
Understanding of donor compliance/requirements
Knowledge of general information technology and computer skills
Essential Skills
Project management skill from proposal development to M&E
Well-developed written and verbal communication skills to build relations within the CO and with the NOs also with outside Plan stakeholders.
Networking skills
Ability to work independently and as a team player
Excellent Communication Skills
Essential Behaviours
Well-developed written and verbal communication skills to build relations within the CO and with the NOs also with outside Plan stakeholders.
Ability to work independently and as a team player
Desirable
Knowledge of the Polish language
Experience of proposal development and project management in humanitarian context is desirable
Experience working in complex humanitarian settings
Plan International's Values in Practice
We are open and accountable
We create a climate of trust inside and outside the organisation by being open, honest, and transparent. We hold ourselves and others to account for the decisions we make and for our impact on others, while doing what we say we will do.
We strive for lasting impact
We strive to achieve significant and lasting impact on the lives of children and young people, and to secure equality for girls. We challenge ourselves to be bold, courageous, responsive, focused and innovative.
We work well together
We succeed by working effectively with others, inside and outside the organisation, including our sponsors and donors. We actively support our colleagues, helping them to achieve their goals. We come together to create and implement solutions in our teams, across Plan International, with children, girls, young people, communities and our partners.
We are inclusive and empowering
We respect all people, appreciate differences and challenge inequality in our programmes and our workplace. We support children, girls and young people to increase their confidence and to change their own lives. We empower our staff to give their best and develop their potential.
Physical Environment
Typical office environment
evel of contact with children
Low contact: No contact or very low frequency of interaction
Location:Warsaw, Poland
Type of Role: Fixed Term contract upto 12 months
Reports to: Programmes Manager
Closing Date:31th of October 2023
Equality, diversity and inclusion is at the very heart of everything that Plan International stands for.
We want Plan International to reflect the diversity of the communities we work with, offering equal opportunities to everyone regardless of age, disability, gender reassignment, marriage and civil partnership, pregnancy and maternity, race, religion or belief, sex or sexual orientation.
Plan International is based on a culture of inclusivity and we strive to create a workplace environment that ensures every team, in every office, in every country, is rich in diverse people, thoughts, and ideas.
We foster an organisational culture that embraces our commitment to racial justice, gender equality, girls' rights and inclusion.
Plan International believes that in a world where children face so many threats of harm, it is our duty to ensure that we, as an organisation, do everything we can to keep children safe. This means that we have particular responsibilities to children that we come into contact with and we must not contribute in any way to harming or placing children at risk.
A range of pre-employment checks will be undertaken in conformity with Plan International's Safeguarding Children and Young People policy. Plan International also participates in the Inter Agency Misconduct Disclosure Scheme. In line with this scheme we will request information from applicants previous employers about any findings of sexual exploitation, sexual abuse and/or sexual harassment during employment, or incidents under investigation when the applicant left employment. By submitting an application, the job applicant confirms their understanding of these recruitment procedures.
Please note that Plan International will never send unsolicited emails requesting payment from candidates.