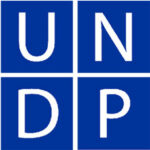 Civil Society Engagement Analyst
Civil Society Engagement Analyst (NPSA9) – Sokoto, Nigeria
Job Identification:  10611
Locations:  Nigeria
Posting Date:  05/16/2023, 03:08 PM
Apply Before:  06/01/2023, 09:44 AM
Job Schedule:  Full time
Agency:  UNDP
Grade:  NPSA-9
Vacancy Type:  National Personnel Service Agreement
Practice Area:  Conflict Prevention, Peacebuilding and Responsive Institutions
Bureau:  Regional Bureau for Africa
Contract Duration:   1 Year with Possibility for extension
Education & Work Experience:  Master's Degree – 2 year(s) experience
Required Languages:  English
Vacancy Timeline:  2 Weeks
Mobility required/no mobility:  no mobility required
Job Description
Background
Diversity, Equity and Inclusion are core principles at UNDP: we value diversity as an expression of the multiplicity of nations and cultures where we operate, we foster inclusion as a way of ensuring all personnel are empowered to contribute to our mission, and we ensure equity and fairness in all our actions. Taking a 'leave no one behind' approach to our diversity efforts means increasing representation of underserved populations. People who identify as belonging to marginalized or excluded populations are strongly encouraged to apply. Learn more about working at UNDP including our values and inspiring stories.
UNDP does not tolerate sexual exploitation and abuse, any kind of harassment, including sexual harassment, and discrimination. All selected candidates will, therefore, undergo rigorous reference and background checks.
Insecurity in the North West (NW) region of Nigeria – especially Katsina, Zamfara and Sokoto is characterized by a complex blend of communal conflicts, farmer-herder conflict, armed banditry and organized crime. These conflict drivers are further amplified by demographic pressure, relative deprivation, perceptions of economic exclusion and climate-induced risks. While numerous peace agreements and amnesties including in Sokoto and Zamfara provided some short-term stability, violence that resurged in the North West, especially in 2020 poses a significant stability risk to the region and country as a whole. In Katsina and Kaduna States for example, organized communal violence and banditry attacks tripled from April to June 2021 and at least 80,150 and 67,192 people respectively are now in IDP camps with many more urbanely displaced.
UNDP is engaged in the North West of Nigeria through an integrated conflict prevention program comprising of three interrelated projects.
Firstly, the "Strengthening Local And State Level Peace Architectures For Peacebuilding and Prevention in Katsina and Kaduna States of North West Nigeria Project" with funding from the Secretary General's Peacebuilding Fund Project aims to reinforce non-military responses to conflict and insecurity in Kaduna and Katsina States by strengthening existing infrastructures for peace, providing safe spaces for inclusive (inter-and-intra)-community dialogue, enhancing the resilience of communities directly affected by conflict through the provision of psychosocial support and increasing access to sustainable livelihoods. The inter-agency project is implemented jointly by United Nations Development Programme (UNDP), UN Women and International Organization for Migration (IOM), with UNDP being the coordinating agency. Additionally, UNDP has entered into a UN-to-UN agreement with the Office of the United Nations High Commissioner for Human Rights (UN OHCHR).
Secondly, to foster resilience against climate and security risks, the North West Climate-Peace Hubs: A Climate Security Approach to Conflict Prevention project, with funding from the Norwegian Ministry of Foreign Affairs, will through a conflict-sensitive manner contribute towards: 1) improved access to data supporting decision-making for anticipatory actions to climate and conflict risks, 2) increased access conflict sensitive and climate resilient livelihoods and green jobs and 3) strengthened systems and practices for communal management of natural resources. The project pilot states are Katsina and Sokoto, with focus on borderland areas.
Thirdly, the Preventative Action Facility funded by the German Ministry of Foreign Affairs catalyzes timely, collaborative, and decisive, State led, cross-state and cross-border prevention efforts to the front line states of Sokoto, Zamfara and Katsina. The aim is to prevent the region from descending into loss of governance control over large swaths of territory, a possible humanitarian crisis and a new foothold for regional violent extremist actors with grave implications to Nigeria's security.
The three projects are interrelated and mutually supplementary, but with different focus areas and approaches.
Scope of Work
Under the direct supervision of the Conflict & Political Economy Specialist, the Civil Society Engagement Analyst will be responsible for the following functions and tasks:
Summary of Key Functions:
1. Serve as the focal point for civil society engagement in the NW programme and building the prevention capacity of nonprofit organizations in the North West;
Support the development and implementation of programme strategies, project activities and day-to-day field engagement;
Support knowledge management and information sharing, including monitoring and evaluation, reporting and communications with the interventions in the NW.
Key Duties and Accountabilities
1. Serve as the focal point for civil society engagement in the NW programme:
Working with Civil Society groups, enhance the citizens' ability to contribute to preventative responses to conflict;
Engage Civil Society to advance local innovative approaches to peacebuilding in a way that fosters collaboration and collaborative values, transforms attitudes and gives stronger voices to communities;
Ensure efficient coordination in the civil society engagement in UNDP's NW programme;
Ensure inclusive participation as well as conflict and gender sensitivity in UNDP's civil society engagement.
2. Support the development and implementation of programme strategies, project activities and day-to-day field engagement:
Undertake thorough analysis and research of the political, social and economic situation in the country and in target communities; and provide substantive inputs to UNDP related projects regarding civil society engagement;
Support the civil society components in the implementation of the day-to-day activities of the NW intervention;
Consult regularly with other UNDP projects and programmes on related activities where synergies are possible;
Consult regularly with projects implemented by other UN agencies and INGO's on related activities in the
North West and other conflict prevention and peacebuilding related target states;
Identify and synthesize best practices and lessons learned with regards to civil society engagement.
3. Support knowledge management and information sharing, including monitoring and evaluation, reporting and communications with the interventions in the NW:
Regularly contribute to contextual briefings and analysis and overall programme reporting with particular focus on CSO engagements and activities;
Facilitate and document human interest stories of beneficiaries and develop communication materials on the engagement with civil society.
Institutional Arrangement
The Civil Society Engagement Analyst would be reporting to the Conflict & Political Economy Specialist.
Competencies
Core competencies
Achieve Results: LEVEL 2: Scale up solutions and simplifies processes, balances speed and accuracy in doing work.
Think Innovatively: LEVEL 2: Offer new ideas/open to new approaches, demonstrate systemic/integrated thinking.
Learn Continuously: LEVEL 2: Go outside comfort zone, learn from others and support their learning.
Adapt with Agility: LEVEL 2: Adapt processes/approaches to new situations, involve others in change process.
Act with Determination: LEVEL 2: Able to persevere and deal with multiple sources of pressure simultaneously.
Engage and Partner: LEVEL 2: Is facilitator/integrator, bring people together, build and/or /maintain coalitions/partnership.
Enable Diversity and Inclusion: LEVEL 2: Facilitate conversations to bridge differences, considers in decision making.
Functional/Technical competencies
Business Management
Results-based Management: Ability to manage programmes and projects with a focus at improved performance and demonstrable results.
Business Management
Project Management: Ability to plan, organize, prioritize and control resources, procedures and protocols to achieve specific goals.
Business Management: Portfolio Management
Ability to select, prioritize and control the organization's programmes and projects, in line with its strategic objectives and capacity;
Ability to balance the implementation of change initiatives and the maintenance of business-as-usual, while optimizing return on investment.
Business Direction & Strategy
System Thinking: Ability to use objective problem analysis and judgement to understand how interrelated elements coexist within an overall process or system, and to consider how altering one element can impact on other parts of the system.
Business Direction & Strategy:
Effective Decision Making: Ability to take decisions in a timely and efficient manner in line with one's authority, area of expertise and resources.
Business Direction & Strategy:
Negotiation and Influence: Ability to reach an understanding, persuade others, resolve points of difference, gain advantage in the outcome of dialogue, negotiates mutually acceptable solutions through compromise and creates 'win-win' situations.
Business Development: Integration within the UN
Ability to identity, and integrate capacity and assets of the UN system, and engage in joint work;
Knowledge of the UN System and ability to apply this knowledge to strategic and/or practical situations.
Required Skills and Experience
Education:
Master's degree in International Development/Relations, Economics, Business Management, Political Science, or other related field.
Experience:
Minimum 2 years of relevant experience in peacebuilding and conflict prevention;
Experience in effectively engaging with civil society in prevention and peacebuilding;
Experience in effectively engaging in preventing violence and conflict is an asset;
Knowledge and experience of engaging with Civil Society actors and networks in Northern Nigeria is an asset;
Experience working in the context of Northern Nigeria is an asset;
Previous working experience with UNDP and other UN agencies strongly preferred.
Required skills:
Innovation
Communication
People Management
Language:
Fluency in written and spoken English is required.
Disclaimer
Applicant information about UNDP rosters
Note: UNDP reserves the right to select one or more candidates from this vacancy announcement. We may also retain applications and consider candidates applying to this post for other similar positions with UNDP at the same grade level and with similar job description, experience and educational requirements.
Scam warning
The United Nations does not charge any application, processing, training, interviewing, testing or other fee in connection with the application or recruitment process. Should you receive a solicitation for the payment of a fee, please disregard it. Furthermore, please note that emblems, logos, names and addresses are easily copied and reproduced. Therefore, you are advised to apply particular care when submitting personal information on the web.
Required Skills
Skills
Communication
Innovation
People Management