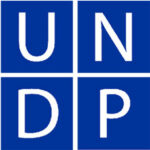 Climate and Energy Analyst
Beijing, China
Job Identification: 13398
Locations: Beijing, China
Posting Date: 09/28/2023, 06:00 AM
Apply Before: 10/21/2023, 05:59 PM
Job Schedule: Full time
Agency: UNDP
Grade: NPSA-8
Vacancy Type: National Personnel Service Agreement
Practice Area: Nature, Climate and Energy
Bureau: Regional Bureau for Asia and the Pacific
Contract Duration: 1 Year
Education & Work Experience: Master's Degree
Other Criteria: Bachelor's Degree with 2 years of experience
Required Languages: English and Chinese
Vacancy Timeline: 2 Weeks
Job Description
Background
Diversity, Equity and Inclusion are core principles at UNDP: we value diversity as an expression of the multiplicity of nations and cultures where we operate, we foster inclusion as a way of ensuring all personnel are empowered to contribute to our mission, and we ensure equity and fairness in all our actions. Taking a 'leave no one behind' approach to our diversity efforts means increasing representation of underserved populations. People who identify as belonging to marginalized or excluded populations are strongly encouraged to apply. Learn more about working at UNDP including our values and inspiring stories.
UNDP does not tolerate sexual exploitation and abuse, any kind of harassment, including sexual harassment, and discrimination. All selected candidates will, therefore, undergo rigorous reference and background checks.
UNDP works in around 170 countries and territories, helping to achieve the eradication of poverty and the reduction of inequalities and exclusion. We help countries to develop policies, leadership skills, partnering abilities, institutional capabilities and build resilience in order to sustain development results.
United Nations Development Programme (UNDP) China is the China country office of the United Nations Development Programme – the global development network of the United Nations. UNDP has been working in China over the past 40 years, partnering to advance various phases of China's development. We provide development advisory services and implement projects through innovation and applying our international experience and network in three pillars: supporting China's transformation to a low-carbon economy so that more people enjoy a cleaner, healthier environment; facilitating China's shift to using the SDGs as a standard for its inclusive development, economic decisions and investments, and supporting China's international cooperation and south south engagement for SDG attainment.
As the largest developing country, a leader in South-South Cooperation (SSC), the largest green-house gases (GHG) emitter, and a large investor in other countries including in carbon-heavy sectors, China has a decisive impact on SDG outcomes. Its decisions will play a key role in addressing climate change at the national and global levels. The carbon neutrality pledge, as well as the 14th five-year plans, provide a unique opportunity for UNDP to accompany this policy change. Against this background, a just and inclusive low car-bon is listed as a top priority by the Country Programme Document.
UNDP is looking for a Climate and Energy Analyst to strengthen the effectiveness and impact of UNDP's support to China's climate agenda. He or she will be part of and support the research and policy team, as well as collaborate with programme colleagues on developing policy-relevant knowledge products related to climate change and nature-positive solutions to accelerate a just and inclusive low-carbon transition.
Duties and Responsibilities
Provide Technical Research and Analysis for Knowledge Products on Climate, Energy, and Low-Carbon Development
Within the research and policy team, support and lead research and analysis on: climate and energy, green and blue economy and their opportunities in China to accelerate im-plementation of the SDGs; specific thematic areas around the low-carbon development and just transition, including carbon pricing, carbon tax, carbon trading schemes, non-CO2 greenhouse gases, biodiversity, waste management, circular economy and environ-mental policy.
Drive research on renewables' technologies and capacity building for low-carbon devel-opment.
Identify reliable sources of information and contribute to the development of UNDP's research networks in the areas above.
Support the drafting of UNDP's knowledge products around Country Office's priorities.
Support Country Office's specific initiatives to enhance climate and energy policy impact of UNDP
Support organization of Policy Dialogues under the leadership of the UN country team and coordinate with other UN agencies.
Provide technical support to the preparation of specific initiatives and relevant events such as collecting background information, support revising the agenda, taking notes of preparatory meetings and generating summary reports.
Provide policy and project support such as preparing project briefs, speeches, presenta-tions, to support ongoing events and partnerships such as visiting missions, donor agencies, and national counterpart meetings.
Competencies
Core competencies:
Achieve Results: LEVEL 1: Plans and monitors own work, pays attention to details, delivers quality work by deadline
Think Innovatively: LEVEL 1: Open to creative ideas/known risks, is pragmatic problem solver, makes improvements
Learn Continuously: LEVEL 1: Open minded and curious, shares knowledge, learns from mistakes, asks for feedback
Adapt with Agility: LEVEL 1: Adapts to change, constructively handles ambiguity/uncertainty, is flexible
Act with Determination: LEVEL 1: Shows drive and motivation, able to deliver calmly in face of adversity, confident
Engage and Partner: LEVEL 1: Demonstrates compassion/understanding towards others, forms positive relationships
Enable Diversity and Inclusion: LEVEL 1: Appreciate/respect differences, aware of unconscious bias, confront discrimination
Cross-Functional & Technical competencies:
Business Development
Knowledge Generation : Ability to research and turn information into useful knowledge, relevant for content, or responsive to a stated need
Knowledge Facilitation : Ability to animate individuals and communities of contributors to participate and share, particularly externally
Collective Intelligence Design : Ability to bringing together diverse groups of people, data, information or ideas, and technology to design services or solutions
Human-centered Design : Ability to develop solutions to problems by involving the human perspective in all steps of the problem-solving process
Ethics
Legal Analysis and Report Writing : Ability to apply legal analysis to a diverse range of complex issues, and express themselves clearly; ability to communicate well, to all levels of staff and contractors/consultants, governments et.al.
UN policy knowledge – ethics : Knowledge and understanding of the UN Staff Regulations and Rules and other policies relating to ethics and integrity
Communications
Writing and editing : Ability to create and/or edit written content in different UN languages.
Required Skills and Experience
Education:
A first-level university degree (Bachelor's degree) in climate, energy, sustainable development, or relevant social sciences and environmental sciences fields in combination with an additional 2 years of qualifying experience, will be given due consideration in lieu of Master´s degree.
Experience:
Up to 2 years (with Master´s degree) or minimum 2 years (with Bachelor´s degree) of relevant work experience on climate, energy, sustainable development, or relevant social sciences and environmental sciences fields.
Good proficiency in MS office software
Professional experience working on climate and energy knowledge products is desirable
Professional experience working on climate and energy data is desirable.
Language requirement :
Fluency in English is required.
Fluency in Chinese as working language is required.
Disclaimer
Important information for US Permanent Residents ('Green Card' holders)
Under US immigration law, acceptance of a staff position with UNDP, an international organization, may have significant implications for US Permanent Residents. UNDP advises applicants for all professional level posts that they must relinquish their US Permanent Resident status and accept a G-4 visa, or have submitted a valid application for US citizenship prior to commencement of employment.
UNDP is not in a position to provide advice or assistance on applying for US citizenship and therefore applicants are advised to seek the advice of competent immigration lawyers regarding any applications.
Applicant information about UNDP rosters
Note: UNDP reserves the right to select one or more candidates from this vacancy announcement. We may also retain applications and consider candidates applying to this post for other similar positions with UNDP at the same grade level and with similar job description, experience and educational requirements.
Non-discrimination
UNDP has a zero-tolerance policy towards sexual exploitation and misconduct, sexual harassment, and abuse of authority. All selected candidates will, therefore, undergo rigorous reference and background checks, and will be expected to adhere to these standards and principles.
UNDP is an equal opportunity and inclusive employer that does not discriminate based on race, sex, gender identity, religion, nationality, ethnic origin, sexual orientation, disability, pregnancy, age, language, social origin or other status.
Scam warning
The United Nations does not charge any application, processing, training, interviewing, testing or other fee in connection with the application or recruitment process. Should you receive a solicitation for the payment of a fee, please disregard it. Furthermore, please note that emblems, logos, names and addresses are easily copied and reproduced. Therefore, you are advised to apply particular care when submitting personal information on the web.