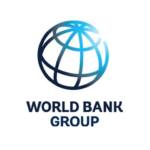 Climate Change Specialist
Job #: req22665
Organization: World Bank
Sector: Environment
Grade: GF
Term Duration: 2 years 0 months
Recruitment Type: International Recruitment
Location: Washington, DC,United States
Required Language(s): English
Preferred Language(s): French, Spanish, Arabic- Highly desirable
Closing Date: 6/7/2023 (MM/DD/YYYY) at 11:59pm UTC
Description
Do you want to build a career that is truly worthwhile? Working at the World Bank Group provides a unique opportunity for you to help our clients solve their greatest development challenges. The World Bank Group is one of the largest sources of funding and knowledge for developing countries; a unique global partnership of five institutions dedicated to ending extreme poverty, increasing shared prosperity and promoting sustainable development. With 189 member countries and more than 120 offices worldwide, we work with public and private sector partners, investing in groundbreaking projects and using data, research, and technology to develop solutions to the most urgent global challenges. For more information, visit www.worldbank.org
The Adaptation Fund is recruiting a Climate Change Specialist (GF level), to be located within Adaptation Fund Board Secretariat (AFSEC) to provide routine administrative support to support the Fund's work in monitoring its rapidly increasing number of projects and programmes under implementation. The position would suit a motivated and organized person, with strong team working, task management and communication skills.
The Adaptation Fund (AF) is an innovative financing mechanism set up by the Conference of Parties (COP) to the United Nations Framework Convention on Climate Change (UNFCCC), with the purpose of financing concrete climate change adaptation projects and programmes in developing country Parties, serving the landmark Paris Agreement. At the request of the COP, the GEF is providing secretariat services to the Adaptation Fund Board (the Board), through a dedicated and functionally independent team. Since becoming fully operational in 2010, the Board has approved 150 projects/programmes in over 100 vulnerable countries, for a total funding of US$ 1,070 million. The Fund supports country-driven projects and programmes, innovation and global learning for effective adaptation. All of the Fund's activities are designed to build national and local adaptive capacities while reaching and engaging the most vulnerable groups, and to integrate gender consideration to provide equal opportunity to access and benefit from the Fund's resources. They are also aimed at enhancing synergies with other sources of climate finance, while creating models that can be replicated or scaled up. In October 2022, the Board approved the 2nd Medium-term Strategy (MTS) of the Fund (2023- 2027), which consolidates the Fund's niche and comparative advantage, reconfirms the strategic areas of Action, Innovation and Learning & Sharing and introduces new cross-cutting themes.
Since 1 January 2019 the AF has served the Paris Agreement under the guidance of, and been accountable to, the Conference of the Parties serving as the meeting of the Parties to the Paris Agreement with respect to all matters relating to the Paris Agreement. The process that led to the decision recognized the Fund's valuable role in funding concrete adaptation projects for the most vulnerable and its pioneering Direct Access modality that builds country ownership in adaptation. In 2013 the Board approved an Environmental and Social Policy for the Fund and in 2016 the Board approved the Gender Policy for the Fund. A Readiness Programme for direct access to climate finance was also approved in 2013, which includes support for the implementation of the Environmental and Social Policy. The Technical Evaluation Reference Group of the Adaptation Fund (AF-TERG) is an independent evaluation advisory group, accountable to the Board, established to ensure the independent implementation of the Fund's evaluation policy. The Fund's secretariat cooperates with AF-TERG on various areas including the implementation of the Fund's Results-Based Management framework (RBM) and the evaluation policy.
As part of the Fund's Results-Based Management (RBM) framework and an approach to its implementation (AFB/EFC.1/3/Rev.2), the Fund's implementing entities (IEs) are required to submit a project/programme performance report (PPR) on an annual basis, after the project/programme's inception date. PPRs are reviewed and cleared by the Adaptation Fund Board secretariat (the secretariat) prior to disbursement of the corresponding tranche of funding by the Fund's Trustee.
The Secretariat is recruiting a Climate change Specialist to support the Fund's work on portfolio management and results. S/he will play a key role in the timely and quality management of the Fund's portfolio of projects and programmes in line with the Fund's operational policies and guidelines and may coordinate the work of consultants involved in specific areas of that work. S/he will be instrumental in supporting operationalizing the medium-term strategy and with the goal of further developing strategic planning. S/he will also support coordination of the monitoring/evaluation interface with the AF-TERG. S/he will have an important role in communicating the Fund's results to stakeholders. The person will also contribute to the efforts related to the generation, managing, and sharing of knowledge as part of the Adaptation Fund's active portfolio in coordination with the Knowledge Management Officer.
S/he will primarily be engaged in the technical review of PPR submitted by IEs as part of the Fund's reporting requirements and will also support the review of other project-related reports, and requests submitted by the implementing entities during project/programme implementation. The review will include compliance with the Fund's policy on RBM as well as grant agreements signed between implementing entities and the Fund.
The Climate Change Specialist will collaborate closely with colleagues in the Secretariat, while interacting with Board members, accredited Implementing Entities, recipient country focal points, and other stakeholders. S/he will be under the supervision of the Senior Climate Change Specialist (Coordinator of Project Portfolio) and the Manager of the Secretariat.
In addition, the climate change specialist may support the secretariat reporting to the Board including the preparation of Fund's Annual Performance Reports and support the organization of portfolio monitoring missions.
Duties and Accountabilities
The successful candidate will be expected to carry out the following duties and responsibilities:
 Support the Fund-level supervision of Results Based Management of the Fund's portfolio, including the preparation of Fund's annual performance reports, ad hoc project or portfolio analysis reports and conducting portfolio supervision missions as well as any other portfolio related engagements with entities.
 Support the review process of project/programme performance reports, mid-term evaluation reports, final evaluation reports and various other project-related reports, support the review of project compliance with the Fund's Environmental and Social Policy as well as the gender policy, and support requests submitted by the implementing entities during project/programme implementation.
 Participate in portfolio development, and play key role in the operationalization of the medium-term strategy of the Fund. This includes the review of project and programme proposals submitted to the Fund.
 Work closely with the Sr Climate Change Specialist to further develop the strategic direction of the Fund in the area of portfolio management.
 Support as needed the implementation of knowledge management activities for the Fund.
 Provide support to the coordination and cooperation with the Fund's Technical Evaluation Reference Group.
Serves as technical support on matters related to compliance with the Fund's Environmental and Social Policy during project implementation and reporting.
 Take responsible roles in representing the Fund and enhancing public awareness in various fora, including but not limited to, meetings convened under the UNFCCC and its subsidiary bodies, meetings of other climate funds, regional and sub-regional workshops, technical conferences and workshops, and bilateral meetings with governments, implementing agencies and other stakeholders.
 Support a productive dialogue and positive relationships with key stakeholders, including developing country governments, climate change negotiators, national, regional and multilateral agencies involved in climate finance, think tanks and civil society.
 Lead and contribute to the preparation of Board documents, strategy and policy documents, talking points, and other materials to support the effective delivery of the Fund portfolio, and the mobilization of additional resources for the fund.
 Support the Sr Climate Change Specialist and the Manager of the Secretariat in preparing operational guidelines and tools, documents and other assignments as requested by the Board at its meetings.
 Perform any other task as required by the Manager of the Secretariat
Selection Criteria
 Possesses a master's degree in natural resources management, social policy, economics, environment or other field relevant to adaptation to climate change, and at least 5 years of relevant experience.
 Strong theoretical base in the area of adaptation to climate change and climate finance, environmental and social safeguards and combining a broad grasp of relevant theory and principles and of involved practices and precedent.
 Demonstrates ability to translate theory into practical applications in context of climate change adaptation and sustainable development.
 Ability to address a range of issues related to global environmental management and its relationship to national sustainable development.
 Demonstrates track record in implementation and monitoring of projects/programmes in the field of environment, climate change and/or development.
 Demonstrates experience in managing effective relations with a wide range of stakeholders (Governments, international organizations, multilateral and bilateral development agencies, developing country partners, NGOs, indigenous groups, scientific communities).
 Demonstrated political awareness and ability to diplomatically handle sensitive situations with target audiences and to otherwise cultivate effective, productive client relationships/partnerships.
Ability to deal sensitively in multi-cultural environments and build effective working relations with clients and colleagues.
 Demonstrates ability and the necessary organizational skills to take initiative, personal ownership, and accountability to meet deadlines, work under pressure, balance competing demands and achieve agreed-upon results.
A strong command of the English language and excellent oral and written communications and editing skills.
Desired:
 Experience in international organizations and/or climate funds is an advantage.
 A specific practical and field level focus on climate change and resilience building would be highly desirable.
 Sound knowledge of the UNFCCC and international climate finance architecture would be desirable.
 Fluency in a UN language other than English would be desirable, especially French and Spanish.
Competencies
Deliver Results for Clients
Develops and implements solutions that show understanding of how clients and/or own work achieves results that are financially, environmentally and socially sustainable
Shares new insights based on in-depth understanding of the client and recommends solutions for current and future needs of clients
 Holds self and team accountable for risk management and outcomes.
Collaborate Within Teams and Across Boundaries
 Collaborates across organizational boundaries, internally and externally with a sense of mutuality and respect
 Consistently engages others in open dialogue, brings out any conflicting viewpoints and incorporates viewpoints into solutions, giving credit where credit is due. Leverages expertise of all team members to ensure successful outcomes
 Makes choices and sets priorities with a WBG / Adaptation Fund corporate perspective in mind.
Lead and Innovate
 Encourages and works with others to identify, incubate and implement relevant solutions.
 Identifies opportunities in changing circumstances and energizes others to continuously improve, using intentional strategies to boost morale, team spirit, and productivity in context of WBG / Adaptation Fund's values and mission
 Helps others to understand problems, client needs and the underlying context.
Create, Apply and Share Knowledge
 Ensures systematic sharing of good practice and learning from lessons from across WBG / Adaptation Fund, clients, and partners
 Is known across WBG / Adaptation Fund in his/her subject area and is sought out by WBG / Adaptation Fund colleagues to advise, peer review, or contribute to knowledge products of others.
 Seeks mentoring opportunities with more experienced staff to deepen or strengthen their professional knowledge and mentors junior staff.
 Builds networks across the WBG /GEF and as part of external professional groups/networks.
 Applies critical thinking and seeks inputs and experience from others to recommend a course of action consistent with the Adaptation Fund's strategy.
 Evaluates risk and anticipates the short and long term implications of decisions.
Commits to a decision and takes action once a decision has been reached.
World Bank Group Core Competencies
The World Bank Group offers comprehensive benefits, including a retirement plan; medical, life and disability insurance; and paid leave, including parental leave, as well as reasonable accommodations for individuals with disabilities.
We are proud to be an equal opportunity and inclusive employer with a dedicated and committed workforce, and do not discriminate based on gender, gender identity, religion, race, ethnicity, sexual orientation, or disability.
Learn more about working at the World Bank and IFC, including our values and inspiring stories.