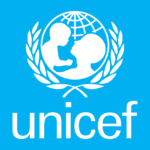 Job no: 561581
Contract type: Fixed Term Appointment
Duty Station: Geneva
Level: P-3
Location: Switzerland
Categories: Communication, Partnerships, Fund Raising
UNICEF works in some of the world's toughest places, to reach the world's most disadvantaged children. To save their lives. To defend their rights. To help them fulfill their potential.
Across 190 countries and territories, we work for every child, everywhere, every day, to build a better world for everyone.
And we never give up
UNICEF's Division of Private Fundraising and Partnerships (PFP) has ambitious goals to deliver on income and influence. Compelling, authentic content is an important driver in donor engagement journeys among private sector fundraising channels including corporates, foundations, philanthropy, faith, and membership-based and other channels.
During the COVID-19 pandemic, Virtual Donor Experiences (VDEs) have become a fresh new tool to engage both prospective and current high-value private sector donors (corporates, philanthropy, foundations, faith, and membership-based donors, Next-Gen and others) and offer a compelling way to bring UNICEF's programmes to life in an interactive way. These online engagement events allow donors to experience the impact UNICEF's work is having on the lives of children. The VDEs are live, interactive, and compelling, where we use digital technologies to bring to life the work UNICEF is doing in an emergency and non-emergency context. They allow supporters to connect directly with experts and UNICEF staff in the field.
UNICEF PFP's Supporter Content Team seeks the expertise of an experienced, versatile, multimedia producer who can direct, produce, write scripts, and as needed edit multimedia material for Virtual Donor Experiences and other online and offline engagement events. The role will work across UNICEF's high-value channels, liaising with PFP's high-value Engagement Task Force (the convening group for global VDES), the Emergency Task Force, National Committees, Country Offices, and Regional Offices, and other stakeholders to produce authentic content and experiences for private sector audiences.
For every child, a Champion.
The role forms part of UNICEF's Private Fundraising and Partnerships Division (PFP) and aims to strengthen UNICEF's position in a competitive fundraising environment by bringing donors closer to our work for children, helping to develop new and existing partnerships, and ultimately drive increases in income and influence.
The Communication Specialist (Donor Engagement Content) will work in collaboration with fundraising channel representatives in the high value engagement task force, the emergency task force, the communications 4 partnerships team, and other PFP stakeholders to create engaging content for private sector audiences particularly high-value donors through virtual donors' experiences and other online and offline engagement opportunities.
How can you make a difference?
Summary of key functions/accountabilities:
Reporting to the Communications Manager of the Supporter Content team and working closely with stakeholders including the high-value Engagement Task Force, PFP's Communications 4 Partnerships Team, and other units within PFP, the Communication Specialist (Donor Engagement Content) will be required to undertake the following tasks:
1. Narrative content design, and production of Virtual Donor Experiences and content for other key engagement events:
VDEs are live, interactive, and compelling virtual events where we use digital technologies to bring to life the work UNICEF is doing in an emergency and non-emergency context. They allow supporters to connect directly with experts and UNICEF staff in the field. The role will lead on the narrative content design, quality control, and production elements from concept to production, packaging and distribution of virtual donor experiences on WeShare and YouTube and other platforms. THis includes the regular global VDEs as well as bespoke partner VDEs .
The role will coordinate with relevant teams to ensure the content packages are repackaged and shared for other opportunities relevant / connected to the engagement events such marketing activities.
2. Capacity building for VDEs
The role will draft and update training and capacity building activities for content relating to VDEs and other donor engagement experiences and conduct regular webinar sessions with markets and facilitate the production howto guides and other related documents.
3. The role will keep up to date and advise on any new technologies, areas of interest, and innovations that can support improve content design in this space and incorporate these innovations into this work.
To qualify as a champion for every child you will have…
Education:
An advanced university degree in one of the following fields is required: Marketing, Communications, the humanities, journalism, broadcast, or another relevant technical field.
Alternatively, a first-level university degree in combination with two years of additional work experience may be accepted in lieu of the advanced degree.
Any other additional training in a related field is an asset.
Experience:
A minimum of 5 years of professional experience as a television producer is required.
Experience in broadcast scriptwriting is required.
Experience in producing video content for digital/online events is desirable.
Experience in producing video content for news broadcasters or other high-pressure environments is desirable.
Experience in video editing is an asset
Experience in project management is an asset.
Experience in working with creative teams or agencies and a sound understanding of the creative process is an asset.
Experience in the NGO sector/ for UNICEF and/or UN is an asset.
Language requirements:
Fluency in English required. Knowledge of another official UN language (Arabic, Chinese, French, Russian or Spanish) is an asset.
For every Child, you demonstrate…
UNICEF's Core Values of Care, Respect, Integrity, Trust, Accountability, and Sustainability (CRITAS) underpin everything we do and how we do it. Get acquainted with Our Values Charter: UNICEF Values
The UNICEF competencies required for this post are…
Demonstrates Self Awareness and Ethical Awareness (1)
Works Collaboratively with others (1)
Builds and Maintains Partnerships (1)
Innovates and Embraces Change (1)
Thinks and Acts Strategically (1)
Drives to achieve impactful results (1)
Manages ambiguity and complexity (1)
During the recruitment process, we test candidates following the competency framework. Familiarize yourself with our competency framework and its different levels: competency framework here.
UNICEF is committed to diversity and inclusion within its workforce, and encourages all candidates, irrespective of gender, nationality, religious and ethnic backgrounds, including persons living with disabilities, to apply to become a part of the organization.
We offer a wide range of benefits to our staff, including paid parental leave, breastfeeding breaks, and reasonable accommodation for persons with disabilities. UNICEF strongly encourages the use of flexible working arrangements.
UNICEF has a zero-tolerance policy on conduct that is incompatible with the aims and objectives of the United Nations and UNICEF, including sexual exploitation and abuse, sexual harassment, abuse of authority, and discrimination. UNICEF also adheres to strict child safeguarding principles. All selected candidates will be expected to adhere to these standards and principles and will therefore undergo rigorous reference and background checks. Background checks will include the verification of academic credential(s) and employment history. Selected candidates may be required to provide additional information to conduct a background check.
Remarks:
UNICEF PFP-Geneva is currently reviewing organizational changes; therefore, the successful candidates may be asked to commence duties remotely, and they may later be asked to relocate and be assigned to the final post-duty station/location in Berlin.
Mobility is a condition of international professional employment with UNICEF and an underlying premise of the international civil service. Only shortlisted candidates will be contacted and advance to the next stage of the selection process.
UNICEF appointments are subject to medical clearance.  Issuance of a visa by the host country of the duty station, which will be facilitated by UNICEF, is required for IP positions. Appointments may also be subject to inoculation (vaccination) requirements, including against SARS-CoV-2 (Covid). Government employees that are considered for employment with UNICEF are normally required to resign from their government before taking up an assignment with UNICEF. UNICEF reserves the right to withdraw an offer of appointment, without compensation, if a visa or medical clearance is not obtained, or necessary inoculation requirements are not met, within a reasonable period for any reason.
Only shortlisted candidates will be contacted and advance to the next stage of the selection process.
Advertised: 02 May 2023 W. Europe Daylight Time
Deadline: 16 May 2023 W. Europe Daylight Time