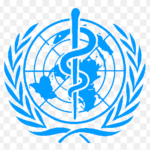 World Health Organization
Communications Officer
Communications Officer – (2304889)
Grade: NO-B
Contractual Arrangement: Fixed-term appointment
Contract Duration (Years, Months, Days): 2 years
Job Posting: May 26, 2023, 10:36:28 AM
Closing Date: Jun 9, 2023, 3:44:00 AM
Primary Location: Sierra Leone-Freetown
Organization: AF_SLE Sierra Leone
Schedule: Full-time
IMPORTANT NOTICE: Please note that the deadline for receipt of applications indicated above reflects your personal device's system settings.
.
OBJECTIVES OF THE PROGRAMME
Under the guidance of WHO Representative in Sierra Leone, the incumbent officer will work as part of the Senior Management Office (SMO) for strengthening the public awareness of WHO Country office role, programme and activities undertaken in collaboration with other stakeholders.
DESCRIPTION OF DUTIES
With excellent skills in communication, media management and public relations and in collaboration with other clusters of the WHO Country Office, the WHO Regional Office for Africa, the Ministry of Health and Collaborating Partners, the communication Officer will fulfill the following duties:
Provide strategic advice on WHO effective communication within Sierra Leone and with international stakeholders, based on knowledge of WHO's goals, and cognizant of the actors and relationships within the political and media landscape.
In collaboration with the CO and Regional Office staff, produce specific communication tools, products and targeted messages on WHO work at country level for public and professional groups (policymakers and health professionals, media, web and social media audiences) and the general public.
Identify appropriate platforms and channels (WHO, the United Nations, MoHS, partners agencies, news agencies ) to build/strengthen a WHO country office presence and maintain this presence through regular postings and engagement on a variety of platforms and channels, including the web. Develop and provide the content for all such messages/postings and ensure the appropriate use of the WHO branding in all communications
Provide support and editorial in the production of WHO Sierra Leone's publications including Annual, quarterly reports as required
Review and oversee the national social press and media landscape. Enhance close relations with press and media at national level. Propose and arrange press briefings, conferences, and other press visibility events. Conduct regular monitoring of media; produce summary for WR and respond to local and international media enquiries.
Conduct regular communications training/briefings for WHO staff members and provide information and communication support on major public health interventions and events. Contribute to regional communications strategies and plans, and coordinate/share information as appropriate with the regional communications team on key activities including capacity-building.
Represent WHO for communications function with other stakeholders including Ministry of Health and Sanitation UN agencies other health partners, etc
Perform other tasks as needed
REQUIRED QUALIFICATIONS
Education
Essential
University degree in communication, Journalism and Public Relation, or other related disciplines with post graduate qualification in any of the above disciplines .
Desirable
Experience
Essential
– Have at least 2 years of experience in communication, Journalism and or Public Relations,
-Experience in the development of communication and information management material will be an added value.
Desirable
8 years of experience in Communications, Journalism or Public Relations
Languages:
Essential: Excellent knowledge of English.
Desirable: Knowledge of French or other UN language. Working knowledge of local languages
Functional Knowledge and Skills
Demonstrated knowledge of WHO's mission and work in the country
Demonstrated skill in effectively using a variety of media and press channels and communication tools/platforms to spread health related messages at national level.
Proven ability to quickly identify opportunities/channels for effective promotion of topics and dissemination of key messages at national level.
Strong interpersonal, communication, writing, and reporting skills.
Sounds skills and knowledge in the area of health promotions and risk communications.
Excellent interpersonal skills. Ability to make innovative proposals related to the communication and organization visibility with tact,discretion and diplomacy.
WHO Competencies
Communicate credibly and effectively
Ensuring the effective use of resources
Producing results.
Teamwork.
Respecting and promoting individual and cultural differences
Building and promoting partnerships across the Organization and beyond.
Moving forward in a changing environment
Remuneration
Remuneration comprises an annual base salary starting at SLL 294,122 (subject to mandatory deductions for pension contributions and health insurance, as applicable) and 30 days of annual leave.
Additional Information
This vacancy notice may be used to fill other similar positions at the same grade level
Only candidates under serious consideration will be contacted.
A written test may be used as a form of screening.
In the event that your candidature is retained for an interview, you will be required to provide, in advance, a scanned copy of the degree(s)/diploma(s)/certificate(s) required for this position. WHO only considers higher educational qualifications obtained from an institution accredited/recognized in the World Higher Education Database (WHED), a list updated by the International Association of Universities (IAU)/United Nations Educational, Scientific and Cultural Organization (UNESCO). The list can be accessed through the link: http://www.whed.net/. Some professional certificates may not appear in the WHED and will require individual review.
Any appointment/extension of appointment is subject to WHO Staff Regulations, Staff Rules and Manual.
For information on WHO's operations please visit http://www.who.int.
WHO is committed to workforce diversity.
WHO prides itself on a workforce that adheres to the highest ethical and professional standards and that is committed to put the WHO Values Charter into practice.
WHO has zero tolerance towards sexual exploitation and abuse (SEA), sexual harassment and other types of abusive conduct (i.e., discrimination, abuse of authority and harassment). All members of the WHO workforce have a role to play in promoting a safe and respectful workplace and should report to WHO any actual or suspected cases of SEA, sexual harassment and other types of abusive conduct. To ensure that individuals with a substantiated history of SEA, sexual harassment or other types of abusive conduct are not hired by the Organization, WHO will conduct a background verification of final candidates.