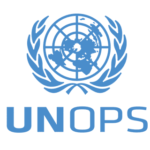 Communications Specialist (Translation & Interpretation) English-Myanmar-English, Multiple positions
Job categories: Communications
Vacancy code: VA/2023/B5506/26665
Department/office: AR, MMCO, Myanmar
Duty station: Yangon, Myanmar
Contract type: Local ICA Specialist
Contract level: LICA Specialist-10
Duration: 1 year – Retainer (Total not more than 100 working days)
Application period: 07-Sep-2023 to 28-Sep-2023
Applications to vacancies must be received before midnight Copenhagen time (CET) on the closing date of the announcement.
Please note that UNOPS will at no stage of the recruitment process request candidates to make payments of any kind.
Background Information – Myanmar
Myanmar is one of UNOPS' leading offices in Asia, acting as fund manager for some of the largest development programmes in the country, namely the Access to Health, the Livelihoods and Food Security Fund (LIFT), the Joint Peace Fund (JPF), EU Nexus Mechanism, and the SECO funded UN Trade Cluster Fund. In addition, UNOPS is Principal Recipient for the Global Fund in Myanmar and for the Global Fund's regional artemisinin-resistance initiative targeting drug resistant malaria in the greater Mekong sub-region. UNOPS also provides procurement, infrastructure and project management services to a wide range of organizations in the country, including the Government of Myanmar, international development partners, other UN agencies, NGOs and INGOs. UNOPS plays a critical role in ensuring that the quality of services provided to its partners meets stringent requirements of speed, efficiency and cost effectiveness.
Background Information – Job-specific
Under the direct supervision of the Head of Programme Management Office, the Communications Specialist may be requested to support specific work packages/individual assignments, detailed through individual task notes, covering but not limited to translation and/or simultaneous interpretation services. Support needed will mostly be for programmes managed by UNOPS Myanmar.
Functional Responsibilities
The incumbent may offer translation and/or simultaneous interpretation services. Find more details below.
Translation includes translating documents related to (but not limited to) Legislation, Finance, Accounting, Public Health,Agriculture, Infrastructure, and Livelihoods . The incumbent should be comfortable in translating different types of texts, including social media content, online and off-line forms, templates, rules, regulations, and guidelines from Myanmar to English, and/or English to Myanmar.
Translations should be done in accordance with formal Myanmar and English writing guidelines/style, consisting of:
1) Primary reading through a text and correcting typographical errors, punctuation, spelling and easily- corrected grammar mistakes;
2) In-depth grammar and stylistic corrections, which may entail an entire re-writing of full sentences to obtain the best written English/Myanmar;
3) Consulting with technical/programme officers, and/or analysts, to clarify any confusing or unclear sections.
This includes but is not limited to the following tasks:
Restructuring texts where necessary so that all the forms, templates, rules and regulations are clear and concise. Clear communications are easily understood and logical, avoiding unnecessary technical language and providing all significant and relevant information.
Concise communications are to the point and avoid unnecessary elaboration, superfluous detail, redundancy, and wordiness.
Checking facts and ensure error-free texts, and raising any related queries with relevant UNOPS staff.
Ensuring that the English/Myanmar text has no spelling mistakes and grammatical errors.
Sub-editing text written by a number of authors to ensure a single consistent style for all reports.
Reviewing and correcting formats and ensure consistency and uniformity across all reports, checking manuscripts for correct design features, such as hierarchy of headings
Creating and utilizing a style checklist to ensure consistency in hyphenation, capitalization, formatting of references etc. Raising, discussing and resolving any potentially libelous or particularly controversial sections .
Preparing preliminary pages for the title, contents and preface of a publication.
Ensuring that publications are prepared to schedule.
Ensuring the translation of legal terms, Government Department names or any Government-related terms are consistent with their official usage.
Ensuring that all references and sources are accurately and consistently checked.
Ensuring confidentiality of the original texts and source materials.
The post holder will be required to provide 100% accurate translation of texts upon demand within the required deadlines. Content accuracy includes detailed comparison of content, facts and figures and making sure there are no omissions from the source; translations and proofreading all footnotes and/or endnotes, captions under graphics, lists etc. The translator and Interpreter must remain available to UNOPS for comments and corrections. The ability to follow directions and maintain adequate transparency is also required.
The edited documents submitted to UNOPS under the given TORs are the property of UNOPS and cannot be submitted, distributed to or used by any other party, unless arranged otherwise. Interpretation services include:
Simultaneous/consecutive interpretation services during:
Workshops
Technical Working Group meetings;
Conferences;
Official missions;
Meetings between the international advisors and national consultants, as well as national counterparts.
Interviews
Methodology and Deliverables
The Communications Specialist (should deliver 100% accurate translated documents (English to Myanmar or Myanmar to English) as assigned by the Technical and Assignment Supervisor, upon demand and within the agreed and required deadlines. The incumbent is required to avail for any clarification and revision of the assigned task.
Consecutive/simultaneous interpretation services on a required basis.
Education/Experience/Language requirements
Education
Master degree in Translation, Interpretation, English, Public Health, Economics, Agriculture, Business Administration, Media, Mass communication or related subjects is required.
A Bachelor's degree in these areas with 2 additional years of relevant experience is considered as equivalent.
Work Experience
Minimum 5 years of proven experience in translation and interpretation is required.
Experience in translating publications on public health, livelihoods and agriculture is desirable.
A proven record of attention to detail is highly desirable.
Strong experience in Google workspace is essential.
Technical training in translation, interpretation, journalism, copy writing, editing, proofreading is desirable but not mandatory. Experience In translation of UN or INGOs documents would be a significant asset.
Proven experience in working with minimal supervision.
Understanding of the socio-economic and political situation in Myanmar would be a significant asset.
Language
Excellent skills in both written and spoken English and Myanmar are essential.
Contract type, level and duration
Contract type: Local Individual Contractor Agreement
Contract level: LICA – 10
Contract duration: 1 year – Retainer (Total not more than 100 working days)
For more details about the ICA contractual modality, please follow this link:
https://www.unops.org/english/Opportunities/job-opportunities/what-we-offer/Pages/Individual-Contractor-Agreements.aspx
Competencies
Develops and implements sustainable business strategies, thinks long term and externally in order to positively shape the organization. Anticipates and perceives the impact and implications of future decisions and activities on other parts of the organization.(for levels IICA-2, IICA-3, LICA Specialist- 10, LICA Specialist-11, NOC, NOD, P3, P4 and above)
Treats all individuals with respect; responds sensitively to differences and encourages others to do the same. Upholds organizational and ethical norms. Maintains high standards of trustworthiness. Role model for diversity and inclusion.
Acts as a positive role model contributing to the team spirit. Collaborates and supports the development of others. For people managers only: Acts as positive leadership role model, motivates, directs and inspires others to succeed, utilizing appropriate leadership styles.
Demonstrates understanding of the impact of own role on all partners and always puts the end beneficiary first. Builds and maintains strong external relationships and is a competent partner for others (if relevant to the role).
Efficiently establishes an appropriate course of action for self and/or others to accomplish a goal. Actions lead to total task accomplishment through concern for quality in all areas. Sees opportunities and takes the initiative to act on them. Understands that responsible use of resources maximizes our impact on our beneficiaries.
Open to change and flexible in a fast paced environment. Effectively adapts own approach to suit changing circumstances or requirements. Reflects on experiences and modifies own behavior. Performance is consistent, even under pressure. Always pursues continuous improvements.
Evaluates data and courses of action to reach logical, pragmatic decisions. Takes an unbiased, rational approach with calculated risks. Applies innovation and creativity to problem-solving.
Expresses ideas or facts in a clear, concise and open manner. Communication indicates a consideration for the feelings and needs of others. Actively listens and proactively shares knowledge. Handles conflict effectively, by overcoming differences of opinion and finding common ground.
Additional Information
Please note that UNOPS does not accept unsolicited resumes.
Applications received after the closing date will not be considered.
Please note that only shortlisted candidates will be contacted and advance to the next stage of the selection process, which involves various assessments.
UNOPS embraces diversity and is committed to equal employment opportunity. Our workforce consists of many diverse nationalities, cultures, languages, races, gender identities, sexual orientations, and abilities. UNOPS seeks to sustain and strengthen this diversity to ensure equal opportunities as well as an inclusive working environment for its entire workforce.
Qualified women and candidates from groups which are underrepresented in the UNOPS workforce are encouraged to apply. These include in particular candidates from racialized and/or indigenous groups, members of minority gender identities and sexual orientations, and people with disabilities.
We would like to ensure all candidates perform at their best during the assessment process. If you are shortlisted and require additional assistance to complete any assessment, including reasonable accommodation, please inform our human resources team when you receive an invitation.
Terms and Conditions
For staff positions only, UNOPS reserves the right to appoint a candidate at a lower level than the advertised level of the post.
For retainer contracts, you must complete a few Mandatory Courses (they take around 4 hours to complete) in your own time, before providing services to UNOPS. For more information on a retainer contract here.
All UNOPS personnel are responsible for performing their duties in accordance with the UN Charter and UNOPS Policies and Instructions, as well as other relevant accountability frameworks. In addition, all personnel must demonstrate an understanding of the Sustainable Development Goals (SDGs) in a manner consistent with UN core values and the UN Common Agenda.
It is the policy of UNOPS to conduct background checks on all potential personnel. Recruitment in UNOPS is contingent on the results of such checks.