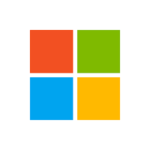 Community Affairs Manager
Location: Spain, France
Date posted: May 16, 2023
Job number:  1551281
Work site:  Up to 50% work from home
Travel:  0-25 %
Role type:  Individual Contributor
Profession:  Business Operations
Discipline:  Program Management
Employment type:  Full-Time
Overview
In alignment with our Microsoft values, we are committed to cultivating an inclusive work environment for all employees to positively impact our culture every day.
The Datacenter Community Affairs team is part of Microsoft's datacenter organization – Cloud Operations + Innovation (CO+I). It supports the growth and operations of Microsoft's cloud infrastructure by managing relationships with local stakeholders, bringing insights and understanding of potential new communities, developing a local community engagement strategy to effectively manage social impact, risks, and opportunities. It also develops a community investment strategy, including social and environmental programs, in communities that host our datacenters. In alignment with our Microsoft values, we are committed to cultivating an inclusive work environment for all employees to positively impact our culture every day.
We are looking for an experienced professional with track record in communications, research, social responsibility (CSR) and community engagement to support the evolution of the datacenter community affairs strategy in select locations In Europe. The individual in this role will be responsible for research initiatives to create and implement community strategy plans, community communication, local government and community engagement, community development, and in select locations in Southern Europe.
Responsibilities
Act as a primary point of contact between the local community and Microsoft's datacenters.
Coordinate qualitative (e.g. community listening sessions) and quantitative data collection, and turn that research data into actionable insights to understand and prioritize community needs, as well as identify social risks and opportunities
Use research findings and exercise thought leadership to develop location-specific community strategy that delivers on Microsoft's mission and vision, including:
Immediate corrective and preventive action recommendations, identifying key internal stakeholders (like Land Development, Design or Construction) to implement these recommendations.
Local community communication plan, sharing knowledge of the crucial role of datacenters, their local value, as well as the impactful and meaningful projects Microsoft supports.
Local social impact investment plan aligned to community needs
Lead strategic engagements with local community groups such as municipal leaders and community based non-profit organizations to drive community acceptance
Manage a team with country-based community engagement managers (contractors), to plan and coordinate execution of the Community Affairs plan and to be locally present, visible and approachable
Collaborate with the global functional team to localize and implement our community research methodology, community communications priorities, as well as community development initiatives in each community.
Coordinate activities with a broad set of CO+I stakeholders, including Land development, Research, Construction, Permitting, Engineering and Design, Energy, Government Affairs, End to End, and Operations teams as well as with local Microsoft teams.
Measure impact mapped to the global Community Affairs scorecard and deliver a regular cadence of program updates to Community Affairs leadership team.
International and national travel 25-30%.
Qualifications
Relevant years of technology-related experience, preferably engaging with skilling and/or sustainability non-profit partners, public/ government affairs, research and/ or communications.
Experience with construction related stakeholder management
Experience presenting/meeting with diverse stakeholders including government policymakers, community leaders, non-profits, environmental groups, educators and school administrators, education partners and students in rural, suburban and urban environments.
Experience in building trust with local municipality, non-profit decision makers and community members, articulating the impact of the cloud and Microsoft's commitment to responsible technology leadership.
Able to set clear expectations internally and externally based on community needs, available funding and timelines.
Understanding of research methodologies, and experience in developing and sharing strategic recommendations from a broad range of data sources (e.g., survey data, social intelligence, qualitative research, online telemetry, business metrics)
Experience with creating and implementing external communications plans, including crisis communication management, utilizing modern communication strategies.
Ability to work across groups managing individuals both directly and indirectly, marshalling resources toward a common goal and drive for results.
Experience managing contractors, agencies, and/or other third parties.
Strong team player with excellent interpersonal skills.
Skilled at prioritization, creating order out of ambiguity.
Excellent communications skills (e.g., listening, written, oral, and data visualization)
Ability to thrive in a fast-paced multinational environment working across multiple lines of business.
Basic Qualifications: 
Bachelor's degree or equivalent work experience.
Preferred Qualifications: 
Experience with infrastructure development and/ or construction preferred.
Strong project / program management skills.
Strong technical skills, understanding Microsoft Cloud offerings.
Excellent verbal and written communications skills.
Track record of developing 6-month plans and driving them to completion.
Able to work across cultures effectively, valuing diversity within virtual team.
Working knowledge of international business practices.
Ability to meet Microsoft, customer and/or government security screening requirements are required for this role. These requirements include, but are not limited to, the following specialized security screenings: Microsoft Cloud Background Check: This position will be required to pass the Microsoft Cloud background check upon hire/transfer and every two years thereafter.
#COICareers
Benefits/perks listed below may vary depending on the nature of your employment with Microsoft and the country where you work.
Industry leading healthcare
Educational resources
Discounts on products and services
Savings and investments
Maternity and paternity leave
Generous time away
Giving programs
Opportunities to network and connect