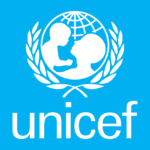 Corporate Alliances Specialist
Corporate Alliances Specialist (New Business), P-3, (FT), # 103461, Corporate Partnerships, PSFP, PFP, Geneva, Switzerland
Job no: 561886
Contract type: Fixed Term Appointment
Duty Station: Geneva
Level: P-3
Location: Switzerland
Categories: Partnerships, Fund Raising
UNICEF works in some of the world's toughest places, to reach the world's most disadvantaged children. To save their lives. To defend their rights. To help them fulfill their potential.
Across 190 countries and territories, we work for every child, everywhere, every day, to build a better world for everyone.
And we never give up.
The Private Sector Fundraising (PSFR) section within PFP works with National Committees and UNICEF country offices to drive income growth. There are five units within the PSFR section. The purpose of the Corporate Partnerships team is to drive impact, defined as financial resources in addition to other valuable assets and opportunities, in order to optimize the value of the partnership to achieve UNICEF's strategic goals. The team supports National Committees and Country Offices with their strategies for growth. The team also champions and drives global best practice, partnership strategy and issues guidance and policies globally. Team members can also play a role supporting the relationship management of key prospects and partners.
For every child, a Champion
Under the general guidance of the Corporate Alliances Manager (New Business) this post will focus on supporting select markets to help prospect and secure new corporate partnerships, delivering to UNICEF's strategic objectives by leveraging financial and non-financial resources. The post will work to build corporate partnerships alongside the lead National Committee or Country Office/Regional Office. The post will also focus on building skills/capacities in new business development with select markets.
How can you make a difference?
Supports National Committees, Regional Offices and Country Offices in managing the full cycle of new corporate partnership development, with the objective of achieving funding and other targets set by UNICEF.
Responsibility for supporting a global pipeline of prospects, including converting these into signed partnerships.
Supports a select group of National Committees and/or Country Offices (in coordination with the relevant Regional Offices / Regional Support Centers) on their one-to-one prospecting and the negotiation of new business partnerships, through the full pipeline cycle.
Together with the Corporate Partnership Manager and the relevant National Committee/Country Office, helps develop win/win propositions for potential corporate partners and coordinates with other key UNICEF Divisions.
Supports a group of markets to achieve their new business income targets, helping develop solutions to challenges where needed.
Capacity Building
Contributes to, and coordinates the elements necessary to, build the new business development capacity and skills in the corporate partnerships' teams of National Committees and Country Offices (in coordination with the relevant Regional Office / Regional Support Center).
Responds to inquiries by key National Committee and Country Offices on New Business matters.
Contributes to the development of materials on how to secure partnerships with companies including through webinars, workshops, and training sessions.
Identifies and shares best practices across National Committees and Country Offices that support the global corporate partnerships strategy.
Compiles and analyses case studies and other materials with the aim to disseminate to the UNICEF New Business Corporate Partnerships community.
Manages risk
Acts as the coordinator for the Corporate Partnership aspect of the Due Diligence process and liaises with other risk management departments, including Communications, to ensure any risks on specific new partnerships are both identified and managed.
Develops partnership models, products and materials that support the development of a portfolio of partnerships.
Analyzes New Business practices across all markets with the aim to develop a series of partnership models on Cause Related Partnerships and/or Customer Fundraising and/or Multi-faceted partnerships and other (emergencies, etc.…) that can easily be rolled out
Builds the business case of these models so National Committees and Country Offices can take them to market.
In coordination with the Corporate Partnerships Manager, contributes to the development, planning, and implementation of the Global New Business Corporate Partnership Strategy.
To qualify as a champion for every child you will have…
Education:
An advanced university degree is required in one of the following fields: Business Administration, Marketing, International Relations, Communications, Fundraising, Social Sciences.
Alternatively, a first-level university degree in a relevant area combined with an additional 2 years of professional experience in a relevant field may be accepted in lieu of the advanced university degree.
Experience:
Minimum five years of progressively responsible professional work experience in fundraising, commercial business development, marketing, or corporate partnerships is required.
Experience securing new high-value multi-year corporate partnerships, ideally at a 7-figure US$ level or equivalent, is required.
An in-depth understanding of new business best practices (from first meetings with prospects to
partnership development to negotiation, through to contracting) is required.
Good commercial awareness and proven business acumen, including an understanding of what businesses are looking for in social impact partnerships, is required.
Experience in supporting, coaching, and influencing internal colleagues on fundraising best practices is considered an asset.
Experience working in, or with, low- and middle-income countries is considered an asset.
Experience with UNICEF/UN or similar international development organizations, in the area of partnerships, is considered an asset.
Language requirement:
Fluency in English is required.
Fluency in any other UN languages consider as an asset.
For every Child, you demonstrate…
UNICEF's Core Values of Care, Respect, Integrity, Trust and Accountability and Sustainability (CRITAS) underpin everything we do and how we do it. Get acquainted with Our Values Charter: UNICEF Values
The UNICEF competencies required for this post are…
Demonstrates Self Awareness and Ethical Awareness (1)
Works Collaboratively with others (1)
Builds and Maintains Partnerships (1)
Innovates and Embraces Change (1)
Thinks and Acts Strategically (1)
Drives to achieve impactful results (1)
Manages ambiguity and complexity (1) are required.
During the recruitment process, we test candidates following the competency framework. Familiarize yourself with our competency framework and its different levels: competency framework here.
UNICEF is committed to diversity and inclusion within its workforce, and encourages all candidates, irrespective of gender, nationality, religious and ethnic backgrounds, including persons living with disabilities, to apply to become a part of the organization.
We offer a wide range of benefits to our staff, including paid parental leave, breastfeeding breaks, and reasonable accommodation for persons with disabilities. UNICEF strongly encourages the use of flexible working arrangements.
UNICEF has a zero-tolerance policy on conduct that is incompatible with the aims and objectives of the United Nations and UNICEF, including sexual exploitation and abuse, sexual harassment, abuse of authority and discrimination. UNICEF also adheres to strict child safeguarding principles. All selected candidates will be expected to adhere to these standards and principles and will therefore undergo rigorous reference and background checks. Background checks will include the verification of academic credential(s) and employment history. Selected candidates may be required to provide additional information to conduct a background check.
Remarks:
UNICEF PFP-Geneva is currently reviewing organizational changes; therefore, the successful candidates may be asked to commence duties remotely, and they may later be asked to relocate and be assigned to the final post-duty station/location in Berlin.
UNICEF appointments are subject to medical clearance.  Issuance of a visa by the host country of the duty station, which will be facilitated by UNICEF, is required for IP positions. Appointments may also be subject to inoculation (vaccination) requirements, including against SARS-CoV-2 (Covid). Government employees that are considered for employment with UNICEF are normally required to resign from their government before taking up an assignment with UNICEF. UNICEF reserves the right to withdraw an offer of appointment, without compensation, if a visa or medical clearance is not obtained, or necessary inoculation requirements are not met, within a reasonable period for any reason.
Only shortlisted candidates will be contacted and advance to the next stage of the selection process.
Advertised: 10 May 2023 W. Europe Daylight Time
Deadline: 25 May 2023 W. Europe Daylight Time