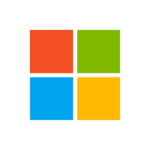 Demand Planning Manager
Austin, Texas, United States
Date posted: Aug 02, 2023
Job number: 1585517
Work site: Up to 50% work from home
Travel: 0-25 %
Role type: Individual Contributor
Profession: Supply Chain
Discipline: Demand Planning
Employment type: Full-Time
Overview
Cloud Capacity Planning (CCP) is the central planning function within Capacity, Supply Chain & Provisioning organization focusing on forecasting, capacity planning, and HW planning for all Microsoft Cloud services, and associated hardware thereby directly impacting success of Microsoft cloud business. The function closely partners with Engineering, Finance, Supply Chain, Data Centers and Deployment organizations to plan capacity. Compute Forecasting and Planning team within Cloud Capacity Planning is chartered with building an accurate, and affordable plan for rolling 24-month horizon to help scale Compute cloud products and services.
We are looking for a Demand Planning Manager to help build scalable forecasting and capacity planning solutions for Compute products and services.
Responsibilities
Lead consensus demand planning process with Engineering Group, Customers, Finance, Field Sales, and Data Science teams to develop a rolling 24-month forecast as part of monthly planning process
Manage demand for high priority events across Standard Compute
Identify macro / micro industry trends affecting demand
Own and report forecast accuracy, forecast bias and value-add metrics for your customers / business segments
Explain drivers of month-over-month change, and corresponding financial impact
Partner with Data Science and Data Engineering teams to continuously improve forecasting models, and with center-of-excellence to improve processes
Partner with analytics team for automating reports and building management dashboards
Perform ad-hoc analysis for critical business needs
Bring in thought leadership to help management in building vision, and aligning with stakeholders
Qualifications
Required/Minimum Qualifications
Bachelor's Degree in Computer Science, Engineering, Supply Chain, Information Technology, Business, Operations, Finance, Accounting, Data Science, or related field AND 4+ years supply chain, inventory management or sales operations experience, preferably in planning (demand/supply/forecasting), cloud industry experience, infrastructure, data science, and/or channel management experience
2+ year of Experience leading cross-functional processes with key stakeholders (eg: Product groups, Finance, Sales & Marketing, Operations, Planning and Sourcing functions)
2+ years of experience in business tools (e.g. word, power point slides), analytical tools (Excel modeling, Structured Query Language, etc.) and able to generate quality outputs
Other Requirements:
Ability to meet Microsoft, customer and/or government security screening requirements are required for this role. These requirements include but are not limited to the following specialized security screenings: Microsoft Cloud Background Check: This position will be required to pass the Microsoft Cloud background check upon hire/transfer and every two years thereafter.
Preferred Qualifications:
7+ years in demand forecasting or supply chain planning in Cloud computing forecasting or Information Technology hardware supply chain
Experience in leading consensus demand planning process, and a proven track record of executing demand planning processes
Experience working with Product / Engineering Groups Cloud / high tech supply chain experience
Demand Planning IC4 – The typical base pay range for this role across the U.S. is USD $91,800 – $178,800 per year. There is a different range applicable to specific work locations, within the San Francisco Bay area and New York City metropolitan area, and the base pay range for this role in those locations is USD $117,900 – $195,000 per year.
Certain roles may be eligible for benefits and other compensation. Find additional benefits and pay information here: https://careers.microsoft.com/us/en/us-corporate-pay
Certain roles may be eligible for benefits and other compensation. Find additional benefits and pay information here: https://careers.microsoft.com/us/en/us-corporate-pay
Benefits/perks listed below may vary depending on the nature of your employment with Microsoft and the country where you work.
Industry leading healthcare
Educational resources
Discounts on products and services
Savings and investments
Maternity and paternity leave
Generous time away
Giving programs
Opportunities to network and connect
Microsoft is an equal opportunity employer. All qualified applicants will receive consideration for employment without regard to age, ancestry, citizenship, color, family or medical care leave, gender identity or expression, genetic information, immigration status, marital status, medical condition, national origin, physical or mental disability, political affiliation, protected veteran or military status, race, ethnicity, religion, sex (including pregnancy), sexual orientation, or any other characteristic protected by applicable local laws, regulations and ordinances. If you need assistance and/or a reasonable accommodation due to a disability during the application process, read more about requesting accommodations.