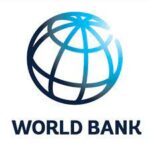 Job #: req21432
Organization: World Bank
Sector: External Affairs & Corporate Relations
Grade: GF
Term Duration: 2 years 0 months
Recruitment Type: International Recruitment
Location: Washington, DC,United States
Required Language(s): English
Preferred Language(s):
Closing Date: 3/17/2023 (MM/DD/YYYY) at 11:59pm UTC
Description
Do you want to build a career that is truly worthwhile? Working at the World Bank Group provides a unique opportunity for you to help our clients solve their greatest development challenges. The World Bank Group is one of the largest sources of funding and knowledge for developing countries; a unique global partnership of five institutions dedicated to ending extreme poverty, increasing shared prosperity and promoting sustainable development. With 189 member countries and more than 120 offices worldwide, we work with public and private sector partners, investing in groundbreaking projects and using data, research, and technology to develop solutions to the most urgent global challenges. For more information, visit www.worldbank.org
Background:
The World Bank Accountability Mechanism (AM) is an independent complaints mechanism for people and communities who believe that they have been, or are likely to be, harmed by a World Bank-funded project.
The AM is headed by the Accountability Mechanism Secretary (AMS), supported by the Accountability Mechanism Secretariat (AMSEC). The AM comprises two constituent parts, the Inspection Panel (Panel), which receives Requests for Inspection from project-affected communities and conducts independent compliance reviews, and the Dispute Resolution Service (DRS), which facilitates a voluntary and independent dispute resolution option for Requesters and borrowers in the context of Inspection Panel Requests for Inspection.
The DRO reports to the AMS and works under the daily guidance of the Head of Operations, Dispute Resolution (HODR) and the Senior Dispute Resolution Officer, as relevant. The DRO may be responsible for the management of DR cases, as assigned by the HODR. The DRO will provide regular updates to colleagues and to the AMS as required.
The DRO takes an active role in dispute resolution process. S/he will maintain manage communication with the mediation team and the parties in a specific case as necessary. The DRO shall provide professional advice to the mediators and other dispute resolution professionals assigned to the case as required, ensuring that AM operating procedures are adhered to, and that guidance from the AMS is implemented.
The position is based in Washington, DC, and may involve frequent travel abroad.
Key responsibilities include:
– Provide dispute resolution advice and input to mediators and parties during a dispute resolution process, such as process design, capacity-building for parties, mediation strategy, etc.
– Support professional development of DRS mediators/facilitators.
– Provide regular, concise updates to DRS on all casework assigned.
– Participate in dispute resolution decision missions, in support of the AMS.
– Document and file all relevant casework, following established internal procedures.
– Manage individual cases and/or case communication, as assigned by the HODR, either individually or working in support of senior DRS staff.
– Manage case and mission budgets.
– Working with senior DRS staff, provide guidance and feedback to DRS Analysts.
– Contribute towards the writing of reports, background information papers, agreements, and knowledge management products.
– Represent DRS in outreach and other relevant events
·
Selection Criteria
· – Master's degree in a relevant field and at least 7 years of practical experience in the dispute resolution field, dispute resolution practitioner, researcher, lawyer or otherwise.
· – In depth experience working in an international environment and ability to understand and bridge complex geopolitical and cultural differences.
· – Professional qualification as a mediator or other dispute resolution processional.
· – Professional interest in community-level development and social and environmental issues; Experience of working with local communities in the developing world desirable.
· – Comfortable working, individually and as part of a team, in a pressured environment with issues of ethics and integrity at forefront of work.
· – Strong organizational, research and data-analysis skills.
· – A team player with a demonstrated ability to work in a multicultural environment and to build and maintain effective relationships with colleagues and a wide range of external parties.
· – Proven capacity for being an independent thinker and self-starter, with ability to show initiative yet comfortable with following instructions and seeking guidance from senior team members.
· – Problem solver and results oriented.
· – Experience with mission travel to developing countries, and willingness to do so on a regular basis
· – Excellent English communication skills, both written and oral.
· – Additional language skill is advantageous (e.g., French, Spanish, Arabic, Portuguese, Swahili or any other language relevant the work of the Accountability Mechanism).
· – Flexibility with working hours and willingness to work extended hours at short notice.
Competencies:
· – Demonstrates understanding of working across WBG, practices and sectors.
• – Demonstrates strong integrative thinking and ability to support project teams in developing an integrated point of view around development challenges.
• – Demonstrates ability to seek out, collate and synthesize inputs from across sectoral and thematic boundaries.
• – Identifies and assesses policy issues and communicates findings/ points of view verbally and through reports and papers.
• – Plays an active role in the dialogue with government and/or other stakeholders as part of Dispute Resolution teams.
• – Demonstrates full familiarity with the World Bank Group's organizational structure, complementarities among different Bank Group agencies, with an ability to apply this knowledge.
• – Tailor communication style to meet audience needs and delivers information effectively in support of team or workgroup.
• – Has strong analytical writing ability.
• – Full familiarity with Bank policies, procedures, and systems (including safeguards, financial management, and procurement).
• – Good knowledge of Bank operational policies and procedures.
• – Ability to support project teams, partners, and clients in project preparation and implementation (including liaising with experts on planning, budgeting, project financing, procurement disbursement, legal issues, and safeguards).
• – Ability to draft sections of key documents, keep project records in the Bank systems, draft meeting minutes, and manage project day-today activities under Task Leader guidance.
If the selected candidate is a current World Bank Group staff member with a Regular or Open-Ended appointment, s/he will retain his/her Regular or Open-Ended appointment. All others will be offered a 2 years 0 months term appointment.
World Bank Group Core Competencies
The World Bank Group offers comprehensive benefits, including a retirement plan; medical, life and disability insurance; and paid leave, including parental leave, as well as reasonable accommodations for individuals with disabilities.
We are proud to be an equal opportunity and inclusive employer with a dedicated and committed workforce, and do not discriminate based on gender, gender identity, religion, race, ethnicity, sexual orientation, or disability.
Learn more about working at the World Bank and IFC, including our values and inspiring stories.