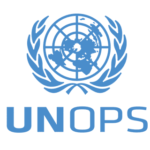 Ethics Specialist
Job categories: Administration, Human Resources, Legal, Investigation
Vacancy code: VA/2023/B0201/26278
Level: ICS-10
Department/office: IN, ETO, Ethics Office
Duty station: Copenhagen, Denmark
Contract type: Fixed Term
Contract level: P3
Duration: One year initially, renewable subject to satisfactory performance and funding
Application period: 24-Jul-2023 to 31-Aug-2023
Applications to vacancies must be received before midnight Copenhagen time (CET) on the closing date of the announcement.
Please note that UNOPS will at no stage of the recruitment process request candidates to make payments of any kind.
Background Information – Job-specific
In accordance with Secretary-General's Bulletins ST/SGB/2005/22 and ST/SGB/2007/11, the United Nations Ethics Office's functions include:
(a) Providing confidential advice and guidance to staff on ethical issues, including administering an ethics helpline;
(b) Administering the Organization's financial disclosure programme;
(c) Administering the Organization's protection against retaliation policy;
(d) Developing standards, training and education on ethics issues, in coordination with the Office of Human Resources Management and other offices, and conducting ethics outreach;
(e) Supporting ethics standard-setting and promoting policy coherence within the Secretariat and among the Organization's funds and programmes.
The Ethics Specialist will report to the Director of the Ethics Office through the Ethics Advisor.
Functional Responsibilities
Under the overall guidance of the Director and direct supervision of the Ethics …
Education/Experience/Language requirements
Education Advanced university degree (Master's degree or equivalent degree)…
Competencies
Develops and implements sustainable business strategies, thinks long term and ex…
Contract type, level and duration
Contract type:Fixed-term Staff contract Contract level: P3 Contract duration:&nb…
Additional Information
Please note that UNOPS does not accept unsolicited resumes. Applic…