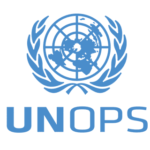 Finance Assistant (Roster)
Job categories: Administration, Finance
Vacancy code: VA/2023/B0049/26471
Department/office: OP, SSC, BSSC, Bangkok Shr Serv Centre
Duty station: Bangkok, Thailand
Contract type: Local ICA Support
Contract level: LICA-4
Duration: Open-ended, subject to organizational requirements, availability of funds and satisfactory performance
Application period: 02-Aug-2023 to 01-Sep-2023
Applications to vacancies must be received before midnight Copenhagen time (CET) on the closing date of the announcement.
Please note that UNOPS will at no stage of the recruitment process request candidates to make payments of any kind.
Background Information – Job-specific
The UNOPS Bangkok Shared Service Centre (BSSC) is a Shared Services Centre (SSC) unit established to provide internal, global, cost-effective transactional services which enhance the operational capacity of UNOPS and standardize systems and procedures. The BSSC, among other functions, carries out high-quality transactional services within the area of personnel contract administration, payroll and finance.
For young professionals, a job within UNOPS BSSC offers the opportunity to enter the United Nations system via crucial back office service delivery in an engaging and development-focused work environment as part of a dynamic and effective UN entity. BSSC jobs offer a platform of learning and exposure to UNOPS' operations and the greater UN system.
Functional Responsibilities
Under the guidance and supervision of the Finance Officer, the Finance Assistant…
Competencies
Treats all individuals with respect; responds sensitively to differences and enc…
Education/Experience/Language requirements
Education: Completion of secondary school or equivalent is required A B…
Contract type, level and duration
Contract type: Local ICA Contract level: Local ICA Support-4 Contract duration:&…
Additional Information
Please note that UNOPS does not accept unsolicited resumes. Applic…