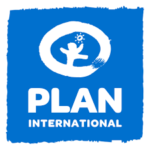 Finance Officer (2)
Date: 26-Apr-2023
Location: Maiduguri and Damaturu, Nigeria
Company: Plan International
Plan International is an independent development and humanitarian non-profit organisation that advances children's rights and equality for girls. We support children's rights from birth until they reach adulthood, and enable children to prepare for – and respond to – crises and adversity. We believe in the power and potential of every child, but know this is often suppressed by poverty, violence, exclusion and discrimination.
Working together with children, young people, supporters and partners, we strive for a just world, tackling the root causes of the challenges girls and vulnerable children face. We have been building powerful partnerships for children for over 85 years and are now active in more than 70 countries, driving changes in practice and policy at local, national and global levels using our reach, experience and knowledge. Plan International is registered in Nigeria with the Corporate Affairs Commission.
Deadline for application submission: 6th May 2023
Location: Maiduguri and Damaturu
ROLE PURPOSE
The purpose of this role is to ensure financial accountability, provide timely and accurate financial information on the Project. Position holder acts as finance focal person for finance-related activities (payments, budgeting, cash flow management, reporting, auditing etc.)
DIMENSIONS OF THE ROLE
Communicates within Plan International Nigeria and with partners and related government institutions. The post holder will contribute towards the financial management of the Projects, interfacing with both operational and programme team members. The post holder will also contribute towards the organisational development of Plan International Nigeria's implementing partners.
 Monitors and controls project's annual budget and its spending.
 Prepares financial reports on the Project.
Area of responsibility – The Project.
ACCOUNTABILITIES
Support Budget preparation and Budgetary Control for the effective implementation of financial plans. To do this, the role will:
Prepare the entire project's annual budget as part of the preparation of the Country's annual budget.
Monitor the project's budgets to ensure spending as per plan to avoid over/under spending.
Support in the preparation of the quarterly Projects KP06 budget.
Prepare Financial and other Reports to aid the preparation of the overall country's financial report for dissemination and decision-making. To do this, the role will:
Assist in the preparation of country's financial management reports (Monthly, quarterly and yearly).
Prepare monthly budget vs Actual spending project report.
Prepare the Project's dedicated bank account Target Bank Balance (TBB) report.
Prepare the monthly Partners unliquidated advance report.
Assist the CFM in the preparation of the quarterly and year-end financial schedules.
Make a monthly support visit to the project partners and submit report.
Carry out identified capacity building trainings for partners.
Follow up with prepaid expenses, accruals etc., on the projects and submit to the CO.
Support the Field Office Treasury Management and Cash Forecasting to ensure the availability of funds for country operations. To do this, the role will:
Support the Project Managers to ensure that monthly Cash forecasts are timely submitted.
Manage the operations of the SAP system in the field office to meet Plan's spending and financial reporting requirements. To do this, the role will:
Ensure regular follow up with relevant departments responsible for FAD set-up in SAP for new Projects.
Undertake accuracy checks to ensure all transactions entered in SAP are correct.
Regularly review NRGRANT status to ensure grant related expenditures are charged on the applicable grant.
Ensure correct use of WBS (work breakdown structure) for all requisitions and journals.
Advice the CO on all Project related intercompany recharges.
Ensure to carry out all required month-end procedures before SAP is closed.
Support maintain good filing for all Project related SAP payment vouchers and reports.
Implement Internal Financial Controls & Payment processes for the attainment of value for money at all times. To do this, the role will:
Ensure payments made are as per Plan's approved policies, procedures, and that of the donor rules and regulations.
Review the finance sections of purchase requisitions, advance requests, liquidations, and purchase orders for financial conformity with respect to the project.
Support the review of project payments issued before sign off by Plan Authorised Managers.
Prepare project's financial audit action list after each audit and ensure compliance.
Ensure all expected costs are timely and accurately recovered from the project.
Support the accurate and timely payment of statutory deductions. To do this, the role will:
Support to ensure withholding tax credit notes are promptly collected for distribution to vendors/consultants related to the Project.
Others:
Ensure your IAP, six months' appraisal and annual appraisals are timely completed and documented.
Support provide trainings and share good experience/practice amongst the team to strengthen team capacity and team building.
Keep your supervisor informed of any initiative or difficulties relating to the job's responsibilities.
Fulfil Plan's Child Protection Policy at all times to protect children from all forms of abuse.
Perform any other duties that may be assigned by your Supervisor from time to time to support the achievement of organizational goals.
TECHNICAL EXPERTISE, SKILLS AND EXPERIENCE
Essential
University degree in Accounting or equivalent/ professional qualification.
At least 4 years' experience in a similar role.
Fair knowledge in grants and project management.
Knowledge and use of accounting software (Preferably SAP)
Preferred experience: knowledge of and experience with the key donors in the industry is strongly preferred.
Experience providing capacity development assistance to sub-grantees strongly preferred.
Experience working with sub-grantees required.
Desirable
Communicates clearly and effectively.
Ability to facilitate participative processes for all stakeholders for implementing grant projects.
Strong team building skills, Organized and methodical.
Independence, objectivity and integrity.
Good coordination skills and ability to deliver to tight deadlines.
Excellent and demonstrable experience in grant and financial management.
Knowledge and understanding of Nigeria's policy environment
Highly developed interpersonal and communication skills including good listening skills, influencing, negotiation and coaching.
Capacity to build and maintain relationships and to work effectively in a multi-cultural and multi-ethnic environment respecting diversity.
Experience with Microsoft Word, Excel, Power Point and Outlook.
Plan International Nigeria is an equal opportunity employer and does not discriminate on the basis of race, religion, gender or disabilities. Plan International Nigeria is fully committed to child protection to prevent children from all forms of abuse. Women are strongly encouraged to apply. Only shortlisted candidates will be contacted