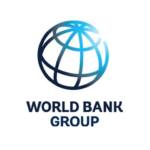 Position: Financial Officer
Job #:    req22386
Organization: World Bank
Sector: Treasury
Grade: GF
Term Duration: 3 years 0 months
Recruitment Type: International Recruitment
Location: Washington, DC, United States
Required Language(s): English
Preferred Language(s):    Closing Date: 5/7/2023 (MM/DD/YYYY) at 11:59pm UTC
Description
Do you want to build a career that is truly worthwhile? Working at the World Bank Group provides a unique opportunity for you to help our clients solve their greatest development challenges. The World Bank Group is one of the largest sources of funding and knowledge for developing countries; a unique global partnership of five institutions dedicated to ending extreme poverty, increasing shared prosperity and promoting sustainable development. With 189 member countries and more than 120 offices worldwide, we work with public and private sector partners, investing in groundbreaking projects and using data, research, and technology to develop solutions to the most urgent global challenges. For more information, visit www.worldbank.org.
Background & General Description:
The World Bank Treasury (TRE)
Are you inspired by a global mission to end poverty? Do you want to build a career in finance with a global impact? The World Bank Treasury (TRE) is one of the few places where you can be on the leading edge of finance as it sits at the only nexus of finance, innovation, and international development. We manage the institution's finances to enable all World Bank operations and lending. Each year, we issue over $50 billion in bonds, prudently manage over $180 billion in assets, and process over $7 trillion in transactions.
Departments & Teams
Treasury has three departments and a compliance and controls team. Learn more about our organization: https://treasury.worldbank.org/en/about/unit/treasury/about/what-we-do.
With us, you won't just work in financial markets: you'll help create new ones.
The World Bank Treasury launched a global recruitment campaign to attract the best and brightest talent in the world. We encourage you to learn more about the World Bank Treasury, its organization, people, and careers at https://treasury.worldbank.org/careers.
Poverty has no borders, and neither does excellence.
With employees based in Washington, Chennai, and Tokyo, the World Bank Treasury represents over 50 nationalities, and our leadership team hails from all regions of the world. We are proud to be an equal-opportunity and inclusive employer. We have a dedicated and committed workforce and do not discriminate based on gender, race, ethnicity, religion, disability, sexual orientation, or gender identity. Learn more about Treasury's greatest strength: its diverse and dedicated staff.
Unit and Team Description:
The Treasury Risk, Compliance, and Controls unit (TRERC) mission is to enable and improve operational effectiveness across all Treasury business lines, focusing on areas that require a holistic approach to managing risk and coordination across TRE all departments. To ensure independence, TRERC staff reports directly to the VP and Treasurer of the World Bank.
TRERC's work program is focused on mitigating operational risk and business continuity management, fostering Investment Compliance for client and proprietary portfolios, and ensuring a robust internal control framework. Key deliverables include the Internal Controls over Financial Reporting (ICFR) review program and the Service Organization Controls (SOC1) report for asset management activities. The unit also implements the Access Control framework for TRE IT systems, maintains the inventory of Treasury business processes, and provides secretariat functions for the Treasury Operations Committee. TRERC staff members are located in World Bank's offices in the United States, Bulgaria, and Singapore.
Duties and Accountabilities:
This position will have responsibilities for specific tasks/projects within TRERC's work program, while maintaining close relationships with other departments in Treasury and across the World Bank Group (WBG). Cross-training within TRERC's team is expected, and work program responsibilities may vary based on staff rotations and business needs. The primary responsibilities of this position will include, but are not limited to, a combination of the following activities:
1.Manage the development, maintenance, and optimization of TRE's Business Continuity Management, Crisis Management, and IT Service Continuity work programs for HQ and the regional offices.
2.Coordinate business recovery efforts during emergencies or significant disruptions, working with the WBG and Treasury Crisis Management Team to recover the critical processes of the affected business units and regional offices.
3.Design business continuity strategies and plans, business recovery procedures, and business continuity exercises, and review these in coordination with the business and ITS stakeholders.
4.Contribute to TRE's system access control work program; document associated business processes and workflows; develop business cases and requirements. Contribute to initiatives leveraging new technologies, including fintech, process automation, and machine learning.
5.Plan, organize, and execute testing, including User Testing, System Integration Testing, and Regression Testing to integrate new applications into the existing system access control infrastructure. Oversee User Acceptance Testing and ensure that the solution meets the business specifications.
6.Build effective relationships with key stakeholders who own and support IT infrastructure, business applications, processes, and operations throughout Treasury and the WBG. Gain trust and commitment from stakeholders to implement recommended and agreed information technology and security controls, risk management mitigation, and business continuity plans.
7.Develop continued collaboration within TRERC and other WBG stakeholders in the areas of operational risk, information security, process management, data governance, and emerging financial technologies.
8.Develop technology and office-specific initiatives to maintain a modern, compliant, efficient, and cost-effective Treasury trading floor. Serve as a main point of coordination with WBG Information Technology (ITS), Corporate Facilities and Procurement, TRE staff, and external vendors to deploy and maintain trading floor technology solutions.
9.Support other relevant aspects of the unit's work program as required by the TRERC manager.
Selection Criteria
1.Master's degree in Finance, Business, Risk Management, Computer Science, or related fields, with at least five years of relevant experience in the services industry in the areas mentioned in the Duties and Accountabilities section; or a bachelor's degree in these areas with at least seven years of relevant experience.
2.Finance or Treasury-related certifications are a strong plus (CFA, CPA, FRM, PRM, CTP), as well as those from internationally recognized institutions in business continuity management (i.e., DRI, BCI, CBCM).
3.Excellent verbal, written, and interpersonal communications skills, including the capacity to communicate and discuss, at all levels, complex technical issues in business terms. Interested candidates must explain in their cover letter why they consider themselves qualified for this specific position and be willing to take a writing test if shortlisted.
4.Proven experience with (i) Identity Access Management or an RBAC Compliance tool such as SailPoint or Archer; or (ii) developing and maintaining Business Continuity or Crisis Management work programs. Expertise in both areas would be a strong plus.
5.Strong knowledge and understanding of Treasury business lines (Asset Management, Capital Markets, Cash Management) and trading floor technology (Bloomberg, Reuters, Turret System, Voice Recording), process workflows, standards, control environment, and business practices.
6.Highly desirable skills include (i) Knowledge of standard control review processes for the financial service industry, such as the preparation of ICFR and SOC1 reports; (ii) financial management (cost/investment, budget planning, cost analysis), and (iii) project management or contract execution experience.
7.Ability to train and provide knowledge-based guidance to more junior staff on all the duties and accountabilities expected from this position, plus the capacity to contribute to the professional development of junior staff.
8.A high degree of self-motivation and drive to high performance, the ability to work independently and with limited supervision, while contributing to a culture of professionalism, inclusion, and care in a diverse workplace.
9.Highest ethical standards.
World Bank Group Core Competencies
The World Bank Group offers comprehensive benefits, including a retirement plan; medical, life and disability insurance; and paid leave, including parental leave, as well as reasonable accommodations for individuals with disabilities.
We are proud to be an equal opportunity and inclusive employer with a dedicated and committed workforce, and do not discriminate based on gender, gender identity, religion, race, ethnicity, sexual orientation, or disability.
Learn more about working at the World Bank and IFC, including our values and inspiring stories.