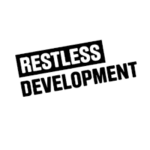 Fundraising Events Coordinator
Remote
Apply by: Monday 14th August 2023 at 9am UK time.
Please note:
This role will be remotely based in Wiltshire, Dorset, West Hampshire and applicants must have the right to work in the UK, a full drivers licence and access to a vehicle
There will be 2 rounds of interviews.
About Restless Development
Restless Development is a global non profit agency. We support the collective power of young leaders to create a better world. We are independently registered and governed in nine countries (India, Nepal, Sierra Leone, Tanzania, Uganda, UK, USA, Zambia and Zimbabwe) bound together by our vision for youth power. We run youth-led programmes to tackle the issues that young people care about the most – We also run the Youth Collective – a growing network of over 4000 local youth civil society groups and organisations in 185 countries. We are committed to creating an agency that walks the talk on power shifting, using the power shifting checklist, both internally and externally.
Our approach to safeguarding
Restless Development considers the welfare and protection of children, young people and vulnerable adults to be an organisational imperative with primacy over the success of programmes or strategic objectives. We recognise that safeguarding is everyone's responsibility and we expect all of our staff, volunteers and partners to ensure we protect the communities in which we operate from harm and abide by our Safeguarding Policy.
About the role
We are looking to a Fundraising Events Coordinators within Restless Development's UK Fundraising team. The fundraising team's income has grown year on year and there is huge potential to continue to grow this further and create impact at scale.
The Fundraising Events Coordinator will be remotely based, primarily working on the Schools Triathlon programme but also leading one university student partnerships. The Schools Triathlon is the UK's largest fundraising and sporting event for children aged 7-13. Its aim is to encourage more children into sport while also teaching them the importance of fundraising. Over the years, the events have raised over £3.4m for Restless Development and local charities and over 9,000 children have taken part. We are aiming to deliver 10 events in 2024 and significantly expand the series. Restless Development is also working with five universities who will be taking on the Kilimanjaro and Machu Picchu hikes in 2024. You will be managing one of these accounts, ensuring that the challenge leaders are supported to recruit a team, reach their fundraising targets and ready to take on the challenge of a lifetime!
We are looking for an energetic team-player, proactive individual with great interpersonal skills who is happy to learn and get stuck in.
Key responsibilities
1. Deliver high-quality supporter care, supporting Triathletes and their families to register, fundraise and to prepare for their big day
Throughout September to February, present assemblies in schools in your and nearby counties to inspire school-age pupils to sign up and take part in the Schools Triathlon series, and motivate them to fundraise by delivering a fun and engaging presentation.
Develop strong professional relationships with various important stakeholders from host schools throughout the year, in person and online;as well as with participating schools through the delivery of assemblies and in comms prior to the event day
Use excellent interpersonal skills, to respond to enquiries from parents and guardians on our dedicated Schools Triathlon inbox and mobile phone.
Be able to adapt your interpersonal and relationship management skills depending on your audience (for example, pupils, parents, school contacts, corporate sponsors, and suppliers)
Utilise our database and Excel to track and monitor fundraising activities:

identify our top fundraisers to celebrate through socials and other planned activities,
identify our zero-pound fundraisers and with the wider team inspire them to raise funds for youth power,

Manage offline donations at the Triathlon days and website donations to ensure that fundraising targets are met.
2. Manage the Schools Triathlons communications; including the website, social media channels, email marketing and event day content collection
Develop a social media plan to engage Triathlon parents and schools and grow our following, including sharing stories from Restless Development's programmes.
Manage our Triathlon social media pages throughout the year; Instagram, Facebook, Twitter, LinkedIn and YouTube.
Innovate and explore appropriate new content and platforms to engage our audience.
Lead on the marketing of our Triathlons for future growth by working with our Communications team and external videographers and photographers.
Manage the design of the triathlete certificates, medals, and merchandise.
Develop an event day Restless Development stand and materials to engage families and raise the profile of Restless Development.
Manage our schools triathlon webpage and update regularly throughout the year.
Develop an email marketing campaign for the parents/ guardians of the Schools Triathlon participants.
Manage the event day content collection for each Schools Triathlon event and create content for local newspapers, host schools and websites
Develop a media list and share a press release with each promptly after each event
Work with our Head of Sponsorship to ensure that our Triathlon sponsors are included in our external communications.
3. Lead on a university challenge partnership
Manage one university account we have secured for Mount Kilimanjaro or Machu Picchu in 2024. This includes pitching to confirm RAGs, recruitment to get students to join a hike and fundraising support calls to all participants so that they reach their fundraising targets and deadlines.
Work with our Tanzania Hub to offer extras for those hiking Mount Kilimanjaro and may want to visit our Restless Development office and meet young leaders we work with.
Support Challenge Leaders through in-person events and calls to ensure that they have a complete team and feel prepared to undertake their challenge.
Liaise with a third company party who we have a partnership with and will be delivering the hikes.
Offer other hikes/treks to corporates and individuals if appropriate.
4. Other
Must attend the Schools Triathlons on Sundays from 21 April to 19 May, and other occasional evening and weekend work, for which time off in lieu will be given
M
any of the schools we have relationships with are not accessible by public transport, so it is vital you have access to a reliable roadworthy vehicle. All travel will be reimbursed in accordance with Restless Development's travel policy.
Log relevant information onto Restless Development's database, CiviCRM and use CiviCRM to strategically manage workload and report on KPIs every month.
Undertake any other duties as requested by the Head of Philanthropy and Partnerships to support the Fundraising Teams joint mission.
Ad hoc – evening and weekend work with partners or for the wider team, including meetings and events (time in lieu will be given).
Job title: Fundraising Events Coordinator
Location: This role will be remotely based in Wiltshire, Dorset, West Hampshire and applicants must have the right to work in the UK, a full drivers licence and access to a vehicle.
Salary: £30,786 per annum
Preferred start date: September 2023
Length of contract: Permanent
Reports to: Senior Events and Student Partnerships Manager
Expected travel: Frequent travel around your county and other areas in the UK for school assemblies and university/school meetings. Occasional evening and weekend work for Schools Triathlon events in April-May and other stewardship events which time off in lieu will be given. Occasional overseas travel to Restless Development Hubs may be possible if of interest.
Other requirements: Must have a full drivers licence and access to a vehicle. Will be required to complete DBS check.
About you
We are looking for people with the right competencies and skills for the role, and who demonstrate the personal qualities consistent with our values.
Our value: HEART – We are who we serve. We are brave.
Supports managers to embed a values led culture within their team. Uses values to guide decision making and group actions.
Is driven to generate ideas which continually improve ways of working, involving others in problem solving. Adapts style to cope with and support others through change.
Our value: HEAD – Delivers Quality. We are 100% professional.
Strives for continual improvement against individual goals, seeking opportunities to maximise their contribution to team priorities. Supports others to deliver quality and improve their work. Takes ownership for ensuring value-for-money in the areas for which they take partial ownership.
With guidance, takes ownership for programme elements and/or internal processes. Considers underlying issues and Restless Values when making operational decisions.
Our value: VOICE – We generate leaders. We are proud to carry the banner for youth-led development.
Confidently leads programme elements and/or internal processes. Will typically manage one or more junior staff members and is seen as a leader amongst their peers.
Regularly seeks feedback and evaluates own performance, creating opportunities for personal development. Develops others through proactive sharing of knowledge, skills and opportunities.
Our value: HANDS – We are in it together. We listen and learn.
Confidently adapts their communication style to suit their audience. Is able to influence others to build shared understanding.
Seeks opportunities to collaboratively deliver quality against team goals by building strong relationships with colleagues from across the organisation. Works with external partners to maximise mutual benefits.
Skills and experience
Essential
Excellent interpersonal skills
Excellent planning, organisational and logistical skills
Public speaking and presentation experience
Strong IT skills (inc Excel), strong numeracy skills to process financial data
Ability to work to deadlines and balance multiple priorities
Strong IT skills (inc Excel), strong numeracy skills to process financial data
Ability to manage own time and work autonomously
Ability to think creatively and innovatively
Full drivers licence and access to a vehicle
Desirable
Interest in/ knowledge of international development
Interest in/ experience planning/delivering events
Strong written communication skills
Ability to manage high performing relationships with multiple stakeholders
Restless Development is an Equal Opportunities employer and welcomes applications from all sectors of the community. Restless Development will ensure that no applicant or staff member receives less favourable treatment on the grounds of gender, sexual orientation, marital status, social status, caste, race, ethnic origin, religious belief, age, HIV status, disability, or any other factor that cannot be shown to be relevant to performance.
What we do for you
Remuneration
We are proud to commit to a transparent global salary scale, ensuring a fair and comparable system of pay across all global locations. In addition to salary, we offer pension contributions and other benefits in accordance with the local Hub.
Values and Culture
At Restless Development, we're proud that the strength and integrity of our Values has been recognised by staff, young people, donors and others who we work with. Beyond this, we have a culture of recognising and celebrating both our Values and our global achievements with monthly Values Champions and an annual Values Day.
Work-life Balance
It goes without saying that we work hard at Restless Development. We also recognise the importance of helping staff to maintain a positive work-life balance by offering:
24 days annual leave (in addition to public holidays and with an extra day of annual leave given for each full year of service, up to a maximum of 28 days).
Birthday Leave
Access to flexible working.
Generous study leave, maternity, paternity or adoption leave, and other leave allowances.
Professional Development
Restless Development is proud to be an employer who recognises potential and invests in the development of its staff. We are committed to the professional development of our staff through:
Empowering opportunities to work on significant projects which stretch and inspire staff – allowing them to develop on-the-job.
Regular performance management.
Training and development opportunities, including supporting our staff to identify mentors both within and outside of the agency.
Quarterly Staff Workshops for all staff to give and receive agency updates, receive training, and socialise.
Travel and Medical Insurance
When travelling abroad with work, all staff will be covered by Restless Development's travel and medical insurance.
To Apply
Please submit your CV and a cover letter that provides tangible examples of how your skills, knowledge and experience will support your ability to perform the key priorities outlined in the above job description (using no more than 750 words)