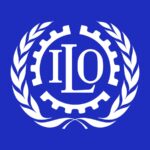 International Labour Organization
HR Information Systems and Data Analyst
Grade: P3
Vacancy no.: RAPS/4/2023/HRD/01
Publication date: 30 August 2023
Application deadline (midnight Geneva time): 30 September 2023
Job ID: 11154
Department: HRD
Organization Unit: HRD
Location: Geneva
Contract type: Fixed Term
The following are eligible to apply:
ILO Internal candidates in accordance with paragraphs 31 and 32 of Annex I of the ILO Staff Regulations.
External candidates.
Staff members with at least five years of continuous service with the Office are encouraged to apply.
Applications from candidates who have already separated from ILO service upon retirement or early retirement, will not be considered.
The ILO values diversity among its staff and welcomes applications from qualified female candidates. We also encourage applicants with disabilities. If you are unable to complete our online application form due to a disability, please send an email to ilojobs@ilo.org.
The ILO welcomes applicants with experience in working within ILO constituents (governments, employers' and business membership organizations, and workers' organizations).
Applicants from non- or under-represented member States, or from those member States which staffing forecasts indicate will become non- or under-represented in the near future would be particularly welcome. A list of these countries can be found here: ILO Jobs: Non- and under-represented Member States
In addition to the interviews and tests that any candidate may be required to take, successful completion of the ILO Assessment Centre is required for all external candidates and any internal candidate applying to a higher category.
Notwithstanding the general considerations set out in the ILO Staff Regulations, this vacancy announcement is the only authoritative document pertaining to the qualifications required for this position. The minimum required qualifications were determined in view of the specific duties and responsibilities of this position.
The specific language requirements for this position are detailed hereunder. However, candidates applying for the professional category vacancies who have not already successfully completed their probationary period within the ILO and whose mother tongue is not one of the working languages of the Office (English, French and Spanish), shall be required to possess a fully satisfactory working knowledge of at least one of the ILO working languages. If appointed they may be required to acquire a knowledge of a second working language of the Office during their initial years of service.
Introduction
The position is located in the Management Support Unit (MSU) of Human Resources Development Department (HRD). HRD is the central authority on human resource matters in the ILO. The Department seeks to align the Offices' human resources capacity with the strategic objectives of the Organization to ensure that it can carry out its mission effectively. The Director of HRD is assisted by a Management Support Unit (HR/MSU) for work planning, budget and financial control, central support services and the coordination of the preparation and production of oversight documents.
The position will provide essential technical and functional support to daily HR operations within the Integrated Resource Information System (IRIS), maintain data quality, ensure coherence between HR information and HR rules and regulations, suggest and implement improvements and updates to systems, and provide various statistics and reports as required.
The position will report to the Head of HR/MSU.
Specific Duties
Act as focal point on IRIS data administration within the HR module of ILO's Oracle-based Enterprise resource planning (ERP) system; maintain reference tables; review and correct HR data by using advanced user responsibilities to ensure timely and accurate staff information.
In collaboration with the Information and Technology Management Department (INFOTEC), provide functional support to Personnel Action (PA) Preparers and Financial Certifying Officers, Payroll team, HR Partners and HR Assistants on issues related to PA workflow and processes. Resolve problems and queries received from Preparers and implement corrective actions; receive and prioritize requests for guidance and support, ensure the development and implementation of ERP PA workflow processes and correct application of established HR rules and procedures.
Produce compilations of HR data and prepare a variety of periodic and special reports to HRD management, Office of the Director-General, Member States, UN system bodies and other third parties, as required; analyse reporting requirements, design and produce reports using relevant IT tools; plan and monitor regular reporting cycles and ensure timely delivery and accuracy of data required for ad-hoc reports.
Compile data analysis reports to monitor the quality of HR data.
Provide technical and functional inputs to support wider IT developments within the department; collect, analyse and draft user requirements for review and consideration by INFOTEC functional and technical teams; follow up on progress of such developments.
Identify technical or functional issues within IRIS HR modules and other major HR applications such as the Medical Service and Health Insurance Information System based on established policies, procedures and processes; propose system enhancements to address such issues; conduct user acceptance testing for implementation.
Identify training needs for HR applications users, propose training initiatives, modify, update existing training materials and deliver training to users within or outside HRD at ILO headquarters; contribute on HR aspects of the training provided to field office users.
Provide IT related technical guidance and support to designated users to maintain and update HRD website.
Recommend process improvements to create efficiency in the operation of HR Information Systems. Collaborate with INFOTEC staff to implement improvements
Perform other relevant duties as assigned.
These specific duties are aligned with the relevant ILO generic job description, which includes the following generic duties:
Generic Duties
Using structured analysis/design techniques and computer-aided software engineering tools, carry out functional analyses of identified organizational concerns and opportunities, and refine based on user requirements.
Carry out post-implementation examinations and audits of components of operational systems to identify possible improvements. Analyse, design and implement agreed enhancements to existing systems.
May lead small project teams consisting of systems analysts and provide technical guidance to junior staff.
Evaluate computer hardware and software products; establish their detailed usability and contribute to the preparation of requests for proposals.
Required qualifications
Education
Advanced university degree (Master's or equivalent) in computer science/information technology, electronics or other relevant field.
A first-level university degree (Bachelor's or equivalent) in one of the afore-mentioned fields or other relevant field with an additional two years of relevant experience, in addition to the required experience stated below, will be accepted in lieu of an advanced university degree.
Experience
At least five years of professional experience in the IT field. Experience in data administration within an ERP system is required. Relevant experience in HR information systems will be considered as an advantage.
Languages
Excellent command of one working language (English, French, Spanish) of the Organization and a working knowledge of a second working language of the Organization.
Competencies
In addition to the ILO core competencies, this position requires:
Technical Competencies
Good knowledge of the following as applicable: overall computer concepts databases and information systems; application development; programming languages: good knowledge of PL/SQL and Oracle Application Express would be an advantage; data communication and multi-protocol environments. Knowledge of principles, practices and techniques of information systems management. Up-to-date knowledge of technological advancements, technical specifications and operating procedures in the area of work. Good knowledge of the organization's computing environment. Ability to analyse user requirements, incorporate them into new and existing systems and to resolve complex technical problems. Ability to provide user support and give presentations and training. Ability to produce documentation and reports. Ability to analyze complex computer-related problems, evaluate alternatives and make creative recommendations; Ability to meet deadlines. Familiarity with ILO HR rules and regulations as well as their implications within IRIS and other HR applications.
Behavioural Competencies
Very good time management skills. Service oriented. Quality oriented. Ability to plan and organize work. Ability to communicate effectively both orally and in writing. Ability to work on own initiative as well as a member of a team. The ability to work in a multicultural environment and to demonstrate gender-sensitive and non-discriminatory behaviour and attitudes.
Conditions of employment
Any appointment/extension of appointment is subject to ILO Staff Regulations and other relevant internal rules. Any offer of employment with the ILO is conditional upon certification by the ILO Medical Adviser that the person concerned is medically fit to perform the specific inherent requirements of the position offered. In order to confirm an offer from the ILO the successful candidate will be required to undergo a medical examination.
The first contract will be issued for a twenty-four month period.
A successful external candidate will be on probation for the first two years of assignment.
Any extension of contract beyond the probation period is subject to satisfactory conduct and performance.
For more information on conditions of employment, please visit the ILO Jobs International Recruitment page.
Important Information
Any officials of the General Service category interested in applying to this position are hereby informed that, if selected, they will be offered the salary and allowances applicable to the grade of the position applied for, which may result in substantial changes in their take-home remuneration. In accordance with Article 3.4 of the Staff Regulations, the salary of an official, upon promotion, shall in no case be greater than the maximum salary of the grade to which he or she was promoted. For any questions or clarifications, please contact your HR partner at hrpartner@ilo.org
Recruitment process
Please note that all candidates must complete an on-line application form. To apply, please visit the ILO Jobs website. The system provides instructions for online application procedures.
Evaluation (which may include one or several written tests and a pre-interview competency-based assessment centre) and the interviews will tentatively take place during the 3 to 4 months following the application deadline. Candidates are requested to ensure their availability should they be short listed for further consideration.
Depending on the location and availability of candidates, assessors and interview panel members, the ILO may use communication technologies such as Skype, Video or teleconference, e-mail, etc. for the assessment and evaluation of candidates at the different stages of the recruitment process, including assessment centres, technical tests or interviews.
The ILO has zero tolerance for acts of sexual exploitation and abuse (SEA) and is determined to ensure that all staff members and all beneficiaries of ILO assistance do not suffer, directly or indirectly, from sexual exploitation and abuse.
To ensure that individuals with a substantiated history of SEA, sexual harassment or other types of abusive conduct are not hired by the Organisation, the ILO may conduct a background verification of candidates under consideration.
Fraud warning
The ILO does not charge any fee at any stage of the recruitment process whether at the application, interview, processing or training stage. Messages originating from a non ILO e-mail account – @ilo.org – should be disregarded. In addition, the ILO does not require or need to know any information relating to the bank account details of applicants.