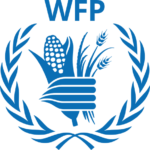 Career Opportunities: Investigations Officer, P3, Nairobi, Kenya (828189)
Requisition ID 828189 – Posted 05/07/2023 – Fixed Term – Africa, Central & Eastern – Kenya – Nairobi – Working Job Language (1) – OVERSIGHT SERVICE
WFP celebrates and embraces diversity. It is committed to the principle of equal employment opportunity for all its employees and encourages qualified candidates to apply irrespective of race, colour, national origin, ethnic or social background, genetic information, gender, gender identity and/or expression, sexual orientation, religion or belief, HIV status, physical disability.
Are you an Investigator interested in further developing your professional experience while contributing to ending global hunger? Are you passionate about helping those in need? Would you like to join a global organisation investing in its people?
If so, an exciting & fulfilling career awaits you!!! Join our diverse and passionate team that works on varied and international projects directly contributing to saving & changing millions of lives around the globe.
DEADLINE FOR APPLICATIONS
Applications must be submitted by Sunday, August 6th, 2023 (11:59 PM CET).
WHO WE ARE
The United Nations World Food Programme (WFP) , a highly prestigious, reputable & world's largest humanitarian organization, operating in more than 120 countries and territories, bringing life-saving assistance in emergencies, building pathways to peace, stability and prosperity for people recovering from conflict, disasters and the impact of climate change and supporting sustainable and resilient livelihoods for a world with zero hunger.
At WFP, people are at the heart of everything we do and the vision of the future WFP workforce is one of diverse, committed, skilled, and high performing teams, selected on merit, operating in a healthy and inclusive work environment, living WFP's values (Integrity, Collaboration, Commitment, Humanity, and Inclusion) and working with partners to save and change the lives of those WFP serves.
To learn more about WFP, visit our website: https://www.wfp.org/ and follow us on social media to keep up with our latest news: YouTube, LinkedIn, Instagram, Facebook, Twitter.
WHY JOIN US?
WFP is a 2020 Nobel Peace Prize Laureate %
WFP offers a highly inclusive, diverse and multicultural working environment
WFP invests in the personal & professional development of its employees through a range of trainings, accreditation, coaching, mentorship and other programs as well as through internal mobility opportunities
A career path in WFP provides an exciting opportunity to work across various country, regional and global offices around the world, and with passionate colleagues who work tirelessly to ensure that effective humanitarian assistance reaches millions of people across the globe
We offer attractive compensation package (please refer to Terms and Conditions section)
ORGANIZATIONAL CONTEXT
The Office of Inspections and Investigations is a part of the Office of the Inspector General (OIG). The mission of OIGI is to conduct inspections and investigations into allegations of wrongdoing and misconduct. The purpose of an investigation is to establish facts and provide sufficient evidence and analysis to determine whether a reported allegation of wrongdoing or misconduct has occurred and, if so, to allow WFP management to take action against the persons or entities responsible. OIGI investigations involve WFP personnel, cooperating partners, vendors and other parties.
This job is located in the Office of Inspections and Investigations in Nairobi and report to the Director, Office of Inspections and Investigations or the designate. Frequent and often at short-notice travel to WFP Field Operations, mainly to developing countries, is required.
THE ROLE
As an Investigation Officer, you will take part in internal reviews and assessments of received complains and allegations, efficiently plan and undertake complex investigations and prepare comprehensive reports. A large emphasis is placed on coordination of the work of investigative teams, development of policies and procedures, provision of advice on best practices with respect to investigations and guidance/training to other staff.
Investigations matters include Fraud and Corruption, Abusive Conduct, Sexual Exploitation and Abuse and other policy violation of WFP staff and contracted partners and vendors.
KEY ACCOUNTABILITIES (not all-inclusive)
 Efficiently plan and undertake office and field-based investigations into allegations of violations of policies, procedures, standards, guidelines, and applicable rules and regulations.
 Manage the workflow of individual investigation cases within the set timeframes.
 Take part in internal reviews and assessments of received complains and allegations and draw recommendations.
 Prepare reports and ad hoc briefs pertaining to investigations and, based on analysis and findings, make recommendations for corrective actions, improved controls and efficiency of WFP operations.
 Assess the potential for fraud and corruption in operational activities and contribute to formulation of recommendations to senior management.
 Provide guidance and advice to WFP employees on matters pertaining to the investigation of wrongdoing and direct staff appointed by field offices to assist in investigations.
 Regularly appraise progress of investigations and assess probable impact of investigation outcomes relative to strategies and advice colleagues.
 Coordinate with local officials, governments, and external organizations, and obtain their support such as interpreters or facts providers to facilitate investigative work.
 Effectively work and coordinate with other control and monitoring functions as appropriate.
 Contribute to the development or develop policies and procedures, and share best practices/lessons learnt from investigative work.
 Other as required.
QUALIFICATIONS & KEY REQUIREMENTS
University degree in Criminology, Investigations, Law, Audit, Accounting or other related fields. Formal training and/or certification in various law enforcement methodologies/fraud examination or investigation.
Five years or more of relevant, postgraduate progressively responsible professional experience in conducting criminal or administrative investigations.
Fluency (level C) in English language. Intermediate knowledge (level B) of a second official UN language: Arabic, Chinese, French, Russian, Spanish, and/or, Portuguese (a WFP working language).
MORE ABOUT YOU
• In depth understanding of theories, concepts and approaches relevant to investigations and practical use of investigation techniques.
• Demonstrated skills in investigations planning and implementation.
• Familiarity with the use of various research methodologies and sources, including electronic sources and databases.
• Expertise in handling facts/evidence related to investigations.
• Business acumen.
• Excellent oral and written communication skills.
• Time management skills.
WFP LEADERSHIP FRAMEWORK
These are the common standards of behaviour that guide HOW we work together to accomplish our mission.
Leads by Example with Integrity: Lives the WFP values and shows humanity and integrity by role modelling care for others
Drives Results and Delivers on Commitments: Delivers on commitments and adapts readily to change
Fosters Inclusive and Collaborative Teamwork: Is inclusive and collaborative, and contributes to a culture of learning and personal growth
Applies Strategic Thinking: Demonstrates commitment to gather perspectives, analyse options and risks, and propose new ways of doing things
Builds and Maintains Sustainable Partnership: Builds and nurtures external partnerships and collaborates with partners to deliver common objectives
Different expectations of behaviour are defined depending on your grade and role/responsibilities within WFP.
TERMS AND CONDITIONS
This is an International Professional position and is open to all nationalities.
Mobility is and continues to be a core contractual requirement in WFP. This position is however classified as "non-rotational" which means the incumbent shall not be subject to the regular reassignment process unless the position is reclassified as rotational. The selected candidate will be employed on a fixed-term contract with a probationary period of one year. This position is open to both internal and external candidates.
WFP offers an attractive compensation and benefits package in line with ICSC standards (http://icsc.un.org) including basic salary, post adjustment, relocation entitlement, visa, travel and shipment allowances, 30 days' annual leave, home leave, an education grant for dependent children, a pension plan, and medical insurance.
The selected candidate will be required to relocate to Nairobi, Kenya to take up this assignment.
REMINDERS BEFORE YOU SUBMIT YOUR APPLICATION
We strongly recommend that your profile is accurate, complete and includes your employment records, academic qualifications, language skills and UN Grade (if applicable)
Once your profile is completed, please apply, and submit your application
Please make sure you upload your professional CV in the English language
Kindly note the only documents you will need to submit at this time are your CV and Cover Letter
Additional documents such as passport, recommendation letters, academic certificates, etc. may potentially be requested at a future time
Please contact us at wfprecruitment@wfp.org in case you face any challenges with submitting your application
Only shortlisted candidates will be notified
All employment decisions are made on the basis of organizational needs, job requirements, merit, and individual qualifications. WFP is committed to providing an inclusive work environment free of sexual exploitation and abuse, all forms of discrimination, any kind of harassment, sexual harassment, and abuse of authority. Therefore, all selected candidates will undergo rigorous reference and background checks.
No appointment under any kind of contract will be offered to members of the UN Advisory Committee on Administrative and Budgetary Questions (ACABQ), International Civil Service Commission (ICSC), FAO Finance Committee, WFP External Auditor, WFP Audit Committee, Joint Inspection Unit (JIU) and other similar bodies within the United Nations system with oversight responsibilities over WFP, both during their service and within three years of ceasing that service.