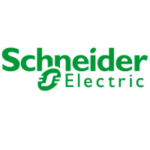 Schneider Electric - Global Partnership
Logistics Administration Intern
Company: Schneider Electric – Global Partnership
Location: Budapest, Hungary
Salary: 300000 HUF per month
Category: Industrial engineering
Language: English
Company
About Schneider Electric – Global Partnership
Schneider's purpose is to empower all to make the most of our energy and resources, bridging progress and sustainability for all. We call this Life Is On.
We drive digital transformation by integrating world-leading process and energy technologies, end-point to cloud connecting products, controls, software, and services, across the entire lifecycle, enabling integrated company management, for homes, buildings, data centers, infrastructure, and industries.
Present in 115+ countries around the world, we are the most local of global companies. We are advocates of open standards and partnership ecosystems that are passionate about our shared Meaningful Purpose, Inclusive, and Empowered values.
Schneider Electric is committed to diversity and inclusion as essential elements of its performance.
Take part in the Schneider Electric adventure, join us!
Role
Description
The Logistics Administrator position includes the support of all supply chain procedures, from coordinating deliveries to managing shipping documentation in order to ensure customers will get their goods on time.
Dealing on a daily basis with many stakeholders, we are looking for someone organized, willing to learn and flexible with the logistics environment changes.
FRENCH IS A PLUS
Requirements
· Ongoing university studies in order to have a Visa
Working hours
Monday to Friday, 09:00am – 5:00pm
Responsibilities
· Plan shipments with the according carriers
· Prepare shipping documents
· Coordinate our supply chain procedures to maximize efficiency in quality and costs
· Maintain updated records of orders, suppliers and customers
· Oversee the levels of our warehouse stock
· Provide information to customers about the status of their orders
· Support on improvement projects
Slots
Pick the slot most suitable for you
1 Jun, 2023 – 31 May, 2024
Openings available: 1
Apply before: 13 May, 2023
Eligibility
Backgrounds
Industrial engineering
Skills
Object Oriented Programming
Microsoft Excel (Required)
Leadership
Organisational Management
Oracle (Required)
SAP (Required)
Communication
Languages
English (Required)
Nationality
All Nationalities
Minimum study level
Bachelor (Required)
Process
The steps involved in being recruited for this job.
1 Submit Application
2 Interviews
3 Shortlist
Estimated process time is: 35 days
Visa type
We only accept STUDENTS with superior institution enrollment status and certificate for the whole duration of the exchange, regardless of nationality. If you require visa to enter Schengen countries, this visa will be type D. If you are able to enter Schengen countries as a tourist, you will come this way and apply for the residence permit after arrival. – You will require this visa for the duration of your stay.