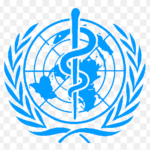 World Health Organization
Logistics and Customs Officer
Logistics and Customs Officer – (2304368)
Grade: NO-C
Contractual Arrangement: Fixed-term appointment
Contract Duration (Years, Months, Days): 2 years
Job Posting: May 12, 2023, 10:06:38 PM
Closing Date: May 27, 2023, 3:44:00 AM
Primary Location: Senegal-Dakar
Organization: AF/EPR Emergency Preparedness and Response
Schedule: Full-time
IMPORTANT NOTICE: Please note that the deadline for receipt of applications indicated above reflects your personal device's system settings.
.
OBJECTIVES OF THE PROGRAMME
The mission of WHO's Emergencies Preparedness and Response program is to help countries, and to coordinate international action, to prevent, prepare for, detect, rapidly respond to, and recover from outbreaks and emergencies.
PURPOSE OF THE POSITION
In the context of the WHO Health Emergencies Preparedness and Response (EPR), at regional level, the Customs & Logistics Officer will support and conduct the operations of the customs clearance and forwarding of health and non-health commodities up to the final distribution point, ensuring an end-to-end follow-up, and guaranteeing an effective and efficient delivery process at the incident site level.
DESCRIPTION OF DUTIES
The incumbent is responsible for, but not necessarily limited to, the following assigned duties:
Receipt, Customs Clearance, and Shipment of International Freight:
Ensure incoming shipments are recorded and numbered in the tracking system and provide shipment status reports on a timely basis.
Liaise with national authorities to obtain Green Light for incoming shipment, if required.
Liaise with customs clearance agent, MOH, Ministry of Finance, Ministry of Foreign Affairs, and Customs to ensure timely tax exemption approvals.
Monitor the freight forwarding company movement for incoming shipments.
Work with the warehouse team to prepare the reception of all incoming shipments (Ensure that Delivery Notes are checked, signed, and filed properly).
Management of Transportation:
Organize surface /airfreight transport offering the best value (define the most appropriate modes of transport and itineraries).
Perform troubleshooting to ensure smooth transport operations.
Prepare all shipping documentation in compliance with local regulations (Official papers & permits, etc.).
Prepare (or coordinate with the warehouse team) the Cargo Manifest / Packing List & Waybill for transporting goods.
Prepare weekly/monthly transportation schedules in conjunction with the line manager, considering the priorities of the operations.
Support development and management of Invitations to Bid (ITB) to carriers, along with procurement and Admin. Team.
Work in collaboration with other UN agencies and humanitarian partners to explore possibilities for joint transportation.
Customs Procedures Analysis:
Assess technical capacities (size of infrastructures, cold chain, security, etc) of all ports of entry (airport/port/land border) and develop a contact database (onsite freight forwarders, customs officers, etc.).
Meet with local authorities and Aid agencies to understand the application of local customs policies vis a vis the WHO host country agreement.
Participate in the negotiation and facilitation measures with national or local authorities with the support of the OSL Team Leader.
Keep the senior management informed on import and export processes and regulations in Senegal and West and Central African Region and maintain a paper trail for future reference.
Record/update the customs procedure (s) within SOPs.
Administration and Reporting:
Monitor and archive WHO transport documents, including documents from the carriers, the forwarding agent, and the customs clearance.
Check and certify invoices from the forwarding agents.
Produce activity reports on demand;
Perform all other related duties as assigned.
REQUIRED QUALIFICATIONS
Education
Essential:
A first university degree in Supply Chain, Logistics, Administration, or a related field relevant to the position.
Desirable:
An advanced university degree or professional qualification in Supply Chain, Logistics, Administration, or a related field.
Experience
Essential:
At least five (5) years of relevant experience in supply chain/clearance and customs procedures related jobs, including experience in emergency operations or humanitarian context.
Desirable:
Related experience with WHO, the UN system, health cluster partners, recognized humanitarian organizations, or international nongovernmental organizations work in outbreaks and/or health emergency response.
Skills
Excellent organizational and managerial skills with the ability to multitask, deliver results timely, and identify and solve problems.
Demonstrated knowledge and skills in customs and transport issues as well as in technical health logistics.
Proven ability to ensure the effective use of resources.
Demonstrated ability to work in a multicultural and multidisciplinary environment.
Excellent interpersonal skills with the ability to negotiate with and convince officials with tact and diplomacy.
Ability to write clearly and in a concise manner and to present information to achieve desired results.
Knowledge or understanding of WHO mandate and goals in the emergency incident management context.
WHO Competencies
Teamwork
Respecting and promoting individual and cultural differences
Communication
Producing results
Moving forward in a changing environment
Use of Language Skills
Essential: Expert knowledge of French is required
Desirable: Working knowledge of English
REMUNERATION
WHO offers staff in the National Officer Category an attractive remuneration package, which for the above position includes an annual net base salary starting at 29.672 (USD), (subject to mandatory deductions for pension contributions and health insurance, as applicable).
Other benefits include 30 days of annual leave, allowances for dependent family members.
ADDITIONAL INFORMATION
This vacancy notice may be used to fill other similar positions at the same grade level
Only candidates under serious consideration will be contacted.
A written test may be used as a form of screening.
In the event that your candidature is retained for an interview, you will be required to provide, in advance, a scanned copy of the degree(s)/diploma(s)/certificate(s) required for this position.
WHO only considers higher educational qualifications obtained from an institution accredited/recognized in the World Higher Education Database (WHED), a list updated by the International Association of Universities (IAU)/United Nations Educational, Scientific and Cultural Organization (UNESCO). The list can be accessed through the link: http://www.whed.net/. Some professional certificates may not appear in the WHED and will require individual review.
Any appointment/extension of appointment is subject to WHO Staff Regulations, Staff Rules and Manual.
Staff members in other duty stations are encouraged to apply.
For information on WHO's operations please visit: http://www.who.int
WHO is committed to workforce diversity?
WHO prides itself on a workforce that adheres to the highest ethical and professional standards and that is committed to put the WHO Values Charter into practice.
WHO has zero tolerance towards sexual exploitation and abuse (SEA), sexual harassment and other types of abusive conduct (i.e., discrimination, abuse of authority and harassment). All members of the WHO workforce have a role to play in promoting a safe and respectful workplace and should report to WHO any actual or suspected cases of SEA, sexual harassment, and other types of abusive conduct. To ensure that individuals with a substantiated history of SEA, sexual harassment or other types of abusive conduct are not hired by the Organization, WHO will conduct a background
verification of final candidates.
WHO has a smoke-free environment and does not recruit smokers or users of any form of tobacco.
WHO has a mobility policy which can be found at the following link: http://www.who.int/employment/en/? Candidates appointed to an international post with WHO are subject to mobility and may be assigned to any activity or duty station of the Organization throughout the world.
Applications from women and from nationals of non and underrepresented Member States are particularly encouraged.
For WHO General Service staff who do not meet the minimum educational qualifications, please see e-Manual III.4.1, para 220.