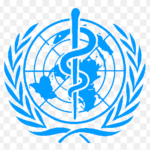 World Health Organization
Medical Officer
Medical Officer (Immunization in Emergencies) – (2304003)
Grade: P4
Contractual Arrangement: Fixed-term appointment
Contract Duration (Years, Months, Days): 2 Years
Job Posting: May 3, 2023, 12:15:49 AM
Closing Date: May 24, 2023, 3:44:00 AM
Primary Location: Kenya-Nairobi
Organization: AF/EPR Emergency Preparedness and Response
Schedule: Full-time
IMPORTANT NOTICE: Please note that the deadline for receipt of applications indicated above reflects your personal device's system settings.
.
OBJECTIVES OF THE PROGRAMME
The mission of WHO's Emergency Preparedness and Response (EPR) Cluster is to build the capacity of Member States to manage health emergency risks and, when national capacities are overwhelmed, to lead and coordinate the international health response to contain outbreaks and to provide effective relief and recovery to affected populations.
The Emergency Preparedness Unit of the EPR Cluster is responsible for identifying gaps in IHR core capacities and strengthening national capacities in preparedness to respond effectively to emergencies while ensuring resilience of health systems during these emergencies. This includes ensuring countries have developed and updated their National Action-Plan for Health Security (NAPHS), risks are identified and anticipated, contingencies and business continuity plans are developed, tools and systems are in place, and human and financial resources for emergencies and resilience are predictable and sustained.
PURPOSE OF THE POSITION
WHO has a strong mandate to work with Member States on immunization and the response to outbreaks of vaccine-preventable diseases. Detecting, preventing and responding to these outbreaks are part of the core capacities required by the IHR (2005), and key to achieving global health security.
The Medical Officer, Immunization in Emergencies is responsible for providing strategic guidance for decision making on vaccination interventions in emergencies, coordination, planning, monitoring and evaluation, and early recovery of routine vaccination services. This includes risk assessments to determine the rationale for vaccination; review of vaccine options based on contextual considerations; ensuring effective and inclusive coordination mechanisms for planning and implementation of vaccination activities; facilitation of partnerships and cross border collaboration when required; establishing a monitoring framework and sharing of information timely; facilitation of re-establishment or maintenance of routine immunization in the emergency context.
The incumbent will facilitate collaboration and linkage between respective Directorates/ Programmes at AFRO (EPR and UCN/VPD) for effective planning and implementation of vaccination activities in emergency settings. WHO is recognized as a lead organization with strong expertise in vaccine preventable disease outbreaks preparedness and response. The incumbent undertakes coordinated, transparent and collaborative assessment, planning and implementation of vaccination response approaches for WHO to engage as a trusted partner in outbreaks and health emergencies, providing unique and valued capacities.
DESCRIPTION OF DUTIES
Under the direct supervision of the Emergency Preparedness Manager and oversight by the Regional Emergency Director (RED) in AFRO, the incumbent is responsible for, but not necessarily limited to, the following assigned duties:
 Lead WHO support for vaccination in emergency context by ensuring regional coordination and guide decision making on vaccination interventions immediately after the onset or during planning in anticipation of a likely acute emergency.
 Liaise with the WHE detection, verification and risk assessment team to conduct and strengthen event-based surveillance for VPD outbreaks and verify signals, working with relevant technical programmes at the regional office and headquarters. Following verification of a VPD signal, decide whether to proceed with a rapid risk assessment (RRA). In the context of a VPD outbreak, RRA and grading should be undertaken when an outbreak is likely to be notifiable under the IHR or exceeds the response capacity of local authorities, or when multiple countries are affected. Based on the outcomes of the RRA, the technical programme and WHE teams will agree to proceed with grading or not, led by RED.
 Determine the considerations that need to be taken into account when implementing vaccination in the context of a humanitarian emergency including assessment of resources needed to implement vaccination interventions.
 Support effective management and delivery of vaccination services, including coordination, planning, and vaccine forecasting and management. Identify the suitable vaccination delivery strategies in different types of emergencies to increase access to the most vulnerable populations and maintain equitable access to vaccinations.
 Provide expert advice on methods for the collection and analysis of coverage data and information on vaccination interventions in emergencies. Ensure timely reporting and data sharing in emergency situations.
Provide guidance on strategies to sustain and improve routine vaccination coverage during a protracted/chronic emergency situation, as well as efforts towards early recovery of vaccination service delivery to restore equitable access to vaccinations.
 Ensure that performance standards described in the WHO Emergency Response Framework are respected with regards to response to vaccine-preventable disease outbreaks.
 Perform other duties requested by supervisors.
REQUIRED QUALIFICATIONS
Education
Essential:
Master's degree in epidemiology or in a related field from a recognized institution.
Desirable:
Specialized training in field epidemiology.
Specialized training in emergency/humanitarian response.
Experience
Essential:
At least 7 years of proven experience in vaccination in the context of international public health programmes, including experience in emergency humanitarian settings, and at least 5 years of management experience for managing both human and financial resources.
Proven experience in policy and strategy formulation.
Demonstrated experience in coordinating vaccination campaigns in developing countries.
Desirable:
Relevant work experience in WHO or UN agencies or humanitarian organizations;
Field experience in public health programmes or emergency response programmes in developing countries.
Skills
Ability to undertake risk assessments
Ability to coordinate vaccination interventions including mass campaigns
Demonstrated managerial skills in international and multi-cultural settings combined with proven ability to successfully coordinate and manage projects, and build partnerships with multiple partners in the context of health emergencies
Sound strategic and tactical thinking with ability to formulate clear comprehensive policies, strategies and plans.
Excellent interpersonal with proven ability to communicate in a clear and effective way, with tact, diplomacy and courtesy.
WHO Competencies
Teamwork
Respecting and promoting individual and cultural differences
Communication
Producing results
Creating an empowering and motivating environment
Use of Language Skills
Essential: Excellent knowledge of English or French.
Desirable:
Good working knowledge of English or French.
Working knowledge of Portuguese.
REMUNERATION
WHO offers staff in the Professional Category an attractive remuneration package, which for the above position includes an annual net base salary starting at 75.602 USD (Brazzaville, Congo ), (subject to mandatory deductions for pension contributions and health insurance, as applicable).
Other benefits include 30 days of annual leave, allowances for dependent family members, home leave, and an education grant for dependent children.
ADDITIONAL INFORMATION
This vacancy notice may be used to fill other similar positions at the same grade level
Only candidates under serious consideration will be contacted.
A written test may be used as a form of screening.
In the event that your candidature is retained for an interview, you will be required to provide, in advance, a scanned copy of the degree(s)/diploma(s)/certificate(s) required for this position.
WHO only considers higher educational qualifications obtained from an institution accredited/recognized in the World Higher Education Database (WHED), a list updated by the International Association of
Universities (IAU)/United Nations Educational, Scientific and Cultural Organization (UNESCO). The list can be accessed through the link: http://www.whed.net/. Some professional certificates may not appear in the WHED and will require individual review.
Any appointment/extension of appointment is subject to WHO Staff Regulations, Staff Rules and Manual.
Staff members in other duty stations are encouraged to apply.
For information on WHO's operations please visit: http://www.who.int
WHO is committed to workforce diversity?
WHO prides itself on a workforce that adheres to the highest ethical and professional standards and that is committed to put the WHO Values Charter into practice.
WHO has zero tolerance towards sexual exploitation and abuse (SEA), sexual harassment and other types of abusive conduct (i.e., discrimination, abuse of authority and harassment). All members of the WHO
workforce have a role to play in promoting a safe and respectful workplace and should report to WHO any actual or suspected cases of SEA, sexual harassment, and other types of abusive conduct. To ensure that individuals with a substantiated history of SEA, sexual harassment or other types of abusive conduct are not hired by the Organization, WHO will conduct a background
verification of final candidates.
WHO has a smoke-free environment and does not recruit smokers or users of any form of tobacco.
WHO has a mobility policy which can be found at the following link: http://www.who.int/employment/en/? Candidates appointed to an international post with WHO are subject to mobility and may be assigned to any activity or duty station of the Organization throughout the world.
Applications from women and from nationals of non and underrepresented Member States are particularly encouraged.
For WHO General Service staff who do not meet the minimum educational qualifications, please see e-Manual III.4.1, para 220.