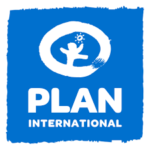 MEL SPECIALIST (EOF)
Date: 21 Jul 2023
Location: Tamale, Ghana
Company: Plan International
The Organisatio
Plan International is an independent development and humanitarian organisation that advances children's rights and equality for girls.
We believe in the power and potential of every child. But this is often suppressed by poverty, violence, exclusion and discrimination. And it's girls who are most affected.
Working together with children, young people, our supporters and partners, we strive for a just world, tackling the root causes of the challenges facing girls and all vulnerable children.
We support children's rights from birth until they reach adulthood. And we enable children to prepare for – and respond to – crises and adversity. We drive changes in practice and policy at local, national and global levels using our reach, experience and knowledge.
We have been building powerful partnerships for children for over 85 years, and are now active in more than 80 countries.
ROLE PROFILE
Title: Monitoring, Evaluation and Learning Specialist
Functional Area: Programmes and Influencing
Reports to: Project Lead with technical reporting line to the MERL Manager
Directly Supervises: MEL Coordinator
Location: Tamale
Travel required: Yes
Effective Date: A.s.a.p.
Grade: Hay Level 14
ROLE PURPOSE
Plan International in partnership with Instiglio and the Jacobs Foundation will implement the Education Outcome Fund Programme (EOF) under the Ghana Accountability and Learning Outcomes Programme (GALOP). The programme aims to improve the quality of education in low performing basic education schools and strengthen education sector equity and accountability in Ghana. The Programme will run for a period of 4 years and will be implemented across 3 regions in Ghana (North East, Savana and Bono East) and 11 districts. The Project will support a total of 240 communities/schools.
The Monitoring, Evaluation and Learning Specialist will support the implementation of project Monitoring, Evaluation and Learning plans. The MEL specialist will play a vital role in supporting the Ghana Programmes by supporting the Project reporting responsibilities to project funders and the ongoing generation of evidence on the efficacy and impact of the Team Up project. This is a key support role, suitable for candidates who wish to develop their Monitoring, Evaluation and Learning skills in a fast-paced environment.
The program departments of Plan's Country Offices have MERL units whose purpose is to improve program quality and accountability through supporting and implementing high quality MERL in programs and projects, and, to provide evidence for programme design, planning and effectiveness.
The MEL Specialist is a member of the MERL unit of PIG. The role of the position is to contribute to ensuring programme quality and accountability at project level.
DIMENSIONS OF THE ROLE
The MEL Specialist will report to the Project Lead and will be responsible for all aspects of monitoring and evaluation related to the project including quality assurance and programme improvement and meeting projects evaluation requirements. The role will involve managing the design and implementation of the M&E Framework and Evaluation Strategy and managing the project database and mobile data collection system. The MEL Specialist will contribute to Project reports and lead in the documentation and dissemination of lessons learnt, as well as the identification of areas of improvement. The MEL Specialist will manage a Monitoring, Evaluation and Learning (MEL) Coordinator and coordinate a team of field level Coordinators for data collection.
The post holder will lead the monitoring of project activities and timely delivery of monitoring data and reports. The post holder will interface and support project team members and project coordination. The role requires strong facilitation and organisational skills along with the ability to analyse and communicate complex information to all staff, partners and other stakeholders. The role also involves analyzing raw data and producing analysis reports for Plan International which requires constant communication with the Project Manager. The post holder will represent the Project during field visits for monitoring and stakeholder engagement purposes.
ACCOUNTABILITIES
Internal Monitoring
Maintain Projects logical frameworks, ensuring indicator achievements are updated on a regular basis and shared with the Project Manager
 Implement the M&E strategy of Projects, ensuring milestone targets and donor requirements are met
 Manage and coach the Monitoring, Evaluation and Learning (MEL) Coordinator and be responsible for coordinating a team of Regional, District and Project Coordinators to ensure all monitoring data is collected appropriately
 Identify the M&E training needs of team members and other stakeholders and work with the Project Manager to plan and implement training that meets these needs
 Analysis of monitoring data to provide timely project feedback to the Project Management team
 Develop feedback mechanism for beneficiary feedback compilation and redress
 Travel to project areas to conduct monitoring visits for Project
 Support in monitoring compliance of child protection and safeguarding and do no harm standards
 Coach, train, and mentor the MEL Coordinator and field officers with the aim of guidance in conjunction with the senior management of the Project
 Create/revise tools and data collection procedures with the support of the Project Managers.
 Review weekly reports to identify challenges for the project implementation.
 Constantly update cooperate systems(YODA/PMERL/SAP/ERP/GIS etc)
 Performs any other duties to be assigned by Project and MERL Managers to support the achievement of organizational goals
External Project Evaluations
 The MEL Specialist will be the first point of call for all issues related to any project external evaluations
 Responsible for all communications, including communicating deadlines and requirements to the External Evaluator team
 The post holder will be responsible for reviewing and inputting all documents produced by the External Evaluator teams
 The MEL Specialist will provide regular updates to Project Manager on progress with the external evaluation
Documentation and Dissemination of lessons
 Ensure the documentation of lessons learned and best practices
 Lead in the dissemination of Project results through internal and external knowledge sharing forums
 Contribute to writing Project and Evaluation reports for both internal and external purposes.
Programme Database and Data Collection System
 The MELSpecialist will be responsible for managing the project database. This includes ensuring the system meets data management needs for each project and providing technical support and training to staff
 The MEL Specialist will be responsible for managing the mobile data collection system and its integration with the database. This includes providing technical support and training to ensure all office and field staff can use the application successfully. The MELSpecialist will lead on all use of the mobile data collection system
 The MELSpecialist will be the main liaison between all cooperate and project Performance Management Systems liaison personnel
Dealing with Problems:
Complexity of problems handled & the degree of investigation, analysis, & creative thinking required to solve them.
Analysis of data and draw conclusions thereof – mainly for M&E management and reporting.Regular review of control processes to minimize risk to the organization. Work independently with
minimal supervision. Analyses of data, qualitative indicators and reported issues to determine key risks, adverse trends and the appropriate corrective measures. Resolve problems and thinking
immediately. Provide training on Monitoring to other programme staff and address data collection issues on the field and the country office within tight deadlines
Ensures that Plan International's global policies of MERL, Safeguarding Children and Young People and Gender Equality and Inclusion are fully embedded in accordance with the principles and requirements of the policy including relevant Implementation Standards and Guidelines as applicable to their area of responsibility. This includes, but is not limited to, ensuring staff and associates are aware of and understand their responsibilities under these policies and Plan International's Code of Conduct (CoC), their relevance to their area of work, and that concerns are reported and managed in accordance with the appropriate procedures.
KEY RELATIONSHIPS
Internal
 Country Director
 Project Manager
 CO MERL Manager
 Regional, District and Project Coordinators
 Education Specialist
 Education Manager
 National Office colleagues
 EOF staff
External
 MoE stakeholders
 Ghana Education Service staff (District level)
 PTA/SMCs
 School Leaders
 Caregivers
Facilitators and Teachers
 Child beneficiaries
TECHNICAL EXPERTISE, SKILLS AND KNOWLEDGE
Essential
Qualifications & Experience
 Minimum of a University Degree and a Master degree in Development Studies, Econometrics, Statistics, Social Sciences, Monitoring and Evaluation or other relevant qualifications from a recognized university
 At least 5 years proven experience work with NGOs on interventions aimed at improving learning gains in basic schools
 Previous experience of Monitoring and Evaluation, including logical frameworks, M&E frameworks and monitoring and evaluation strategies and plans
 Previous experience of data collection and using mobile data collection software
 Previous experience of managing a small remote team
 Knowledge of statistical analysis, quantitative and qualitative data collection techniques
 Coaching and mentoring skills for building the capacity of partner organizations in M&E and learning
 Proven experience in facilitating and delivering various trainings using participatory approaches.
 Capacity building experience in project design, implementation, reporting, and evaluation.
Key skills & Competencies
 Strong project monitoring and evaluation skills
 Highly functional knowledge of Microsoft Word, Excel, PowerPoint and other ICT skills required
 Skills in report writing
 Excellent English language skills, including reading, writing, speaking and listening
 Data analysis (quantitative and qualitative)
Personal Attributes
 Self-starter and team player with high standards
 Ability to multi task and work under some level of pressure
 Ability to work in a cross-cultural environment and with multi- and interdisciplinary teams
 Very organized and attention to detail
 The ability to multi-task and cope with a degree of pressure at peak times
Desirable
 Previous experience of using databases
 Previous experience with working with systems such as SAP/ERP/YODA/PMERL is a strong advantage
 Knowledge in Education programming and working with remote partners is an advantage
 Knowledge and experience working on CBE or similar programmes is an added advantage
 Proven experience conducting remote monitoring with GES staff
 Familiarity with current trends in education
PLAN INTERNATIONAL'S VALUES IN PRACTICE
We are open and accountable
 Promotes a culture of openness and transparency, including with sponsors and donors.
 Holds self and others accountable to achieve the highest standards of integrity.
 Consistent and fair in the treatment of people.
 Open about mistakes and keen to learn from them.
 Accountable for ensuring we are a safe organisation for all children, girls & young people
We strive for lasting impact
 Articulates a clear purpose for staff and sets high expectations.
 Creates a climate of continuous improvement, open to challenge and new ideas.
 Focuses resources to drive change and maximise long-term impact, responsive to changed priorities or crises.
 Evidence-based and evaluates effectiveness.
We work well together
 Seeks constructive outcomes, listens to others, willing to compromise when appropriate.
 Builds constructive relationships across Plan International to support our shared goals.
 Develops trusting and 'win-win' relationships with funders, partners and communities.
 Engages and works well with others outside the organization to build a better world for girls and all children.
We are inclusive and empowering
 We empower our staff to give their best and develop their potential
 We respect all people, appreciate differences and challenge equality in our programs and our workplace
 We support children, girls and young people to increase their confidence and to change their own lives.
PHYSICAL ENVIRONMENT
Based in the Tamale Office with regional travel including travel to remote areas.
LEVEL OF CONTACT WITH CHILDREN
Mid contact: Occasional interaction with children
Location: Tamale
Type of Role: Monitoring & Evaluation
Reports to: Project Lead
Grade: Hay Level 14
Closing Date: 4th August, 2023
Equality, diversity and inclusion is at the very heart of everything that Plan International stands for.
We want Plan International to reflect the diversity of the communities we work with, offering equal opportunities to everyone regardless of age, disability, gender reassignment, marriage and civil partnership, pregnancy and maternity, race, religion or belief, sex or sexual orientation.
Plan International is based on a culture of inclusivity and we strive to create a workplace environment that ensures every team, in every office, in every country, is rich in diverse people, thoughts, and ideas.
We foster an organisational culture that embraces our commitment to racial justice, gender equality, girls' rights and inclusion.
Plan International believes that in a world where children face so many threats of harm, it is our duty to ensure that we, as an organisation, do everything we can to keep children safe. This means that we have particular responsibilities to children that we come into contact with and we must not contribute in any way to harming or placing children at risk.
A range of pre-employment checks will be undertaken in conformity with Plan International's Safeguarding Children and Young People policy. Plan International also participates in the Inter Agency Misconduct Disclosure Scheme. In line with this scheme we will request information from applicants previous employers about any findings of sexual exploitation, sexual abuse and/or sexual harassment during employment, or incidents under investigation when the applicant left employment. By submitting an application, the job applicant confirms their understanding of these recruitment procedures.
Please note that Plan International will never send unsolicited emails requesting payment from candidates.