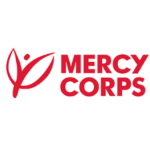 Monitoring Evaluation and Learning Officer – Romania and Moldova
Job Category: Monitoring & Evaluation
Requisition Number: MONIT002548
Job Details
Description
Location: Iași, Romania
Position Status Full time
About Mercy Corps
Mercy Corps is a leading global organization powered by the belief that a better world is possible. In disaster, in hardship, in more than 40 countries around the world, we partner to put bold solutions into action — helping people triumph over adversity and build stronger communities from within. Now, and for the future.
Program / Department Summary
The conflict in Ukraine has resulted in over 5M people fleeing the country and many millions more displaced within Ukraine. There are many more who are unable to safely leave their homes. The circumstances and populations are constantly evolving with the conflict. Mercy Corps has reopened its registration and presence in Ukraine as well as offices to support people in neighboring Poland and Romania. This includes partnership models, cash, information provision and other emergency response activities in a very fluid environment. Partnerships with Romanian organizations are expected to be a key Mercy Corps approach, which leverages the skills of diverse civil society groups to provide much-needed assistance to Ukrainian refugees. As Mercy Corps' standards for cash assistance are new to many Romanian organizations, we will need to support partners in MEL, including onboarding, reporting and data collection in order for us to demonstrate our impact and account for responsible use of funding.
General Position Summary
The MEL Officer will join the Ukraine response MEL and Program Performance and Quality (PaQ) team. They will liaise with the technical teams to identify data needs, help set up data systems and structures and oversee data management processes, including data collection, data analysis, reporting, and visualization. They will ensure that performance monitoring and results reporting tools and processes across the entire program are in place, effectively implemented and well synchronized between all program locations.
The MEL Officer will work with partner organizations, consultants, who are engaged in data management of the Ukraine response, to ensure smooth and coordinated third party monitoring practices are taking place. This may include designing and overseeing implementation of appropriate data handling processes, partner trainings, enumerator trainings, conducting validations and checks, data quality assessments and audits, and making improvements as necessary. The MEL officer will also work with the Ukraine response technical teams to identify data needs, and develop additional data collection tools, conduct analysis and develop data visualizations to meet those needs. As part of the MEL Team, the MEL officer will participate in and lead learning activities to enhance use of program data.
Essential Job Responsibilities
MEL Design and Planning
Support adherence to Mercy Corps' MEL Policy and support the Senior MEL Officer (and MEL and Data Analysis Manager) in implementing the MEL Strategy of the Ukraine response. Closely work with the MEL and Data Analysis Manager to strengthen the MEL component of the response.
Support the development and/or refinement of the program M&E Plan, Learning Plan, and MEL Technology Plan, and protocols for data quality assurance and data privacy/security
Support regular review and update of all MEL plans, MEL workplans, activities, and deliverables throughout the life of the program, as needed.
Support the setup and operationalization of the MEL system, including technology setup (i.e., TolaData, CommCare, Power BI, databases, data filing, etc.) and any required orientations and/or training for other MEL, program, and/or partner team members.
Support the assessment of partner MEL capacities and support them in identifying priority areas to be included in a partner capacity strengthening plan.
MEL Implementation
Working closely with the Senior MEL Officer, support the setup and deployment of appropriate MEL Technologies identified for the Ukraine response. This may include testing and translation of MEL instruments, setting up MEL forms within technology platforms like ComCare/Ona, conducting data visualization with technology platforms like Power BI, testing and maintaining data flow processes, etc.
Conduct enumerator trainings on identified tools as necessary
Conduct validation and data quality checks following Mercy Corps' MEL policy requirements
Working closely with the MEL and technical leads, conduct data analysis and develop data visualizations, and promote use of the data for program decision making. This may include participating in technical meetings to present the data, conducting sense making workshops and sessions, initiating learning sessions, conducting deeper analysis of the data by identified disaggregation categories and others.
Oversee implementation of MEL standard operating procedures (SoPs), procedures and tools, ensure quality and consistency throughout the MEL process. This may include conducting DQAs, validation checks, re-analysis, etc.
Support the coordination of M&E-related reporting (e.g., donor reporting, Mercy Corps' Participant Count, program final evaluation, learning products, etc.) with program team members, award/grant management, and local partners, ensuring adherence to any donor or Mercy Corps requirements (e.g. formats, timeframes, etc.)
Initiate and facilitate learning activities with program, operations and other units involved in the emergency response, such as after-action review, performance reviews, and others.
Conduct MEL and MEL Tech capacity strengthening activities among Mercy Corps and partner teams.
Supervisory Responsibility
The MEL Officer will not directly manage staff during the first few months of the response. As the response grows, the team might expand and supervisory responsibilities might be added with a due review of the PD.
Accountability
Reports Directly To: Country Lead Romania and Moldova, and Senior MEL Officer (overseen by MEL and Data Analysis Manager)
Works Directly With: The Ukraine-response MEL and Technical teams, coordinates work with the regional and HQ-level counterparts on data, MEL and automation
Knowledge and Experience
Required
Academic background (BA or higher), or equivalent experience in social science, STEM, economics or other related field.
2 years of experience in international relief and development programming preferred; especially in MEL or program management functions.
Demonstrated proven experience in using digital data gathering tools (Ona/ComCare/Kobo)
Academic training in data analysis– qualitative and/or quantitative
Experience or interest in working with databases
Proficiency in Excel, including using formulas and creating graphs
Demonstrated ability to critically evaluate data, identify errors and weaknesses, and conduct data cleaning and manipulation.
Excellent oral and written English and Romanian/Moldovan skills required
Preferred
Academic or formal training on technologies and M&E is preferred.
Proficiency/knowledge of the following statistical package software (STATA, SPSS, R, etc) is preferred.
Experience of using data visualization software (PowerBi, Tableau)
Experience organizing, reviewing, and pursuing results around program learning questions, and supporting program teammates to do the same is preferred.
Experience facilitating technical trainings and consultations strongly preferred.
Experience in undertaking both quantitative and qualitative interviews is preferred.
Previous work experience on cash or partner programming is not required, but is preferred.
Proficiency in Russian, Ukrainian or Romanian/Moldovan is preferred.
Success Factors and Transferable Skills
Any skills you have gained through education, volunteer, work, or life experience that are relevant for the position will be considered. Be sure to fully explain transferable skills and success factors and how they apply to this position in your interview / cover letter.
The successful candidate will demonstrate a strong understanding of field data collection and analysis technologies, personal commitment to data quality and security, a strong interest in using data analysis to reduce the time and effort required for field staff to make strategic decisions, and an ability to work collaboratively with teams of varying technical capacities. They will be an independent problem solver while also ensuring that country/program needs drive the technologies chosen and the support work conducted.
They will further act in an ethical manner at all times regarding the privacy and security of program participant data, communicate ethical concerns up the chain of responsibility, and ensure the concerns are resolved appropriately. They will serve as an advocate for the data technology needs of response teams, and will demonstrate an ability to build trust among country/program staff and balance the needs of multiple countries/programs.
Any skills you have gained through education, volunteer, work, or life experience that are relevant for the position will be considered. Be sure to fully explain transferable skills and success factors and how they apply to this position in your cover letter.
Ongoing Learning
In support of our belief that learning organizations are more effective, efficient and relevant to the communities we serve, we empower all team members to dedicate 5% of their time to learning activities that further their personal and/or professional growth and development
Diversity, Equity & Inclusion
Achieving our mission begins with how we build our team and work together. Through our commitment to enriching our organization with people of different origins, beliefs, backgrounds, and ways of thinking, we are better able to leverage the collective power of our teams and solve the world's most complex challenges. We strive for a culture of trust and respect, where everyone contributes their perspectives and authentic selves, reaches their potential as individuals and teams, and collaborates to do the best work of their lives.
We recognize that diversity and inclusion is a journey, and we are committed to learning, listening and evolving to become more diverse, equitable and inclusive than we are today.
Equal Employment Opportunity
Mercy Corps is an equal opportunity employer that does not tolerate discrimination on any basis. We actively seek out diverse backgrounds, perspectives, and skills so that we can be collectively stronger and have sustained global impact.
We are committed to providing an environment of respect and psychological safety where equal employment opportunities are available to all. We do not engage in or tolerate discrimination on the basis of race, color, gender identity, gender expression, religion, age, sexual orientation, national or ethnic origin, disability (including HIV/AIDS status), marital status, military veteran status or any other protected group in the locations where we work.
Safeguarding & Ethics
Mercy Corps is committed to ensuring that all individuals we come into contact with through our work, whether team members, community members, program participants or others, are treated with respect and dignity. We are committed to the core principles regarding prevention of sexual exploitation and abuse laid out by the UN Secretary General and IASC and have signed on to the Interagency Misconduct Disclosure Scheme. We will not tolerate child abuse, sexual exploitation, abuse, or harassment by or of our team members. As part of our commitment to a safe and inclusive work environment, team members are expected to conduct themselves in a professional manner, respect local laws and customs, and to adhere to Mercy Corps Code of Conduct Policies and
values at all times. Team members are required to complete mandatory Code of Conduct elearning courses upon hire and on an annual basis.
Qualifications
Behaviors
Preferred
Team Player: Works well as a member of a group
Enthusiastic: Shows intense and eager enjoyment and interest
Dedicated: Devoted to a task or purpose with loyalty or integrity