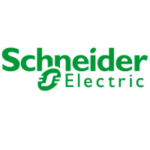 Schneider Electric - Global Partnership
Order Processing Specialist Trainee
Company: Schneider Electric – Global Partnership
Location:  Szigetszentmiklós, Hungary
Salary: 330000 HUF per month
Category: Business administration, Logistics
Language: English
Company
About Schneider Electric – Global Partnership
Schneider's purpose is to empower all to make the most of our energy and resources, bridging progress and sustainability for all. We call this Life Is On.
We drive digital transformation by integrating world-leading process and energy technologies, end-point to cloud connecting products, controls, software, and services, across the entire lifecycle, enabling integrated company management, for homes, buildings, data centers, infrastructure, and industries.
Present in 115+ countries around the world, we are the most local of global companies. We are advocates of open standards and partnership ecosystems that are passionate about our shared Meaningful Purpose, Inclusive, and Empowered values.
Schneider Electric is committed to diversity and inclusion as essential elements of its performance.
Take part in the Schneider Electric adventure, join us!
Role
Description
Schneider's International Distribution Center in Hungary, is currently looking for the right candidate
to fulfill the vacant "Order Processing Specialist" position, part of the Order Processing Team, located in Budapest.
Main objective of the Order Processing team is the Increase the level of customer satisfaction by:
• Getting by Suppliers and Providing to internal =S= and direct external customers, reliable
logistics information
• Complete supervising the outbound shipment flows
• Effectively manage all customer requests and claims
Working hours
Monday to Friday, 09:00am – 5:00pm
Responsibilities
Maintain the contact with =S= subsidiaries or direct customers on logistics field.
Reinforce the contact between customers and supplier
Provide the right Logistics Information to internal and external customers (stock level, delivery date, leadtime. delayed order lines etc)
Handle the customer claims in =S= cloud database.
Follow up the DC's deliveries: shipping process from the picking in the warehouse until the goods leave the RDC after having been customs cleared
Propose necessary developing in the integrated information system, preparation of necessary specifications related to the development and test the new solution
Propose solutions/ Optimize the sales administration flows
Archive of documentation and permanent updating of data bases related to the post
Capabilities required:
· Fluent in English
· Communication skills
· Good skills on MS Excel, Access, Teams
· Ability to adapt to an international team and to work under pressure
· Practical-mathematical mindset & problem solving approach
· SAP knowledge or experience would be considered as advantage
Slots
Pick the slot most suitable for you
1 Jun, 2023 – 31 May, 2024
Openings available: 1
Apply before: 13 May, 2023
Eligibility
Backgrounds
Business administration
Logistics
Skills
Microsoft Excel (Required)
Problem Solving (Required)
Adaptability (Required)
SAP (Required)
Communication (Required)
Languages
English (Required)
Nationality
All Nationalities
Minimum study level
Bachelor (Required)
Process
The steps involved in being recruited for this job.
1. Application
2. Interviews
3. Shortlist
Estimated process time is
40 days
Visa type
We only accept STUDENTS with superior institution enrollment status and certificate for the whole duration of the exchange, regardless of nationality. If you require visa to enter Schengen countries, this visa will be type D. If you are able to enter Schengen countries as a tourist, you will come this way and apply for the residence permit after arrival. – You will require this visa for the duration of your stay.