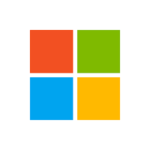 Planning & Development Attorney
Location:  Dublin, Ireland, London, United Kingdom
Date posted:  May 22, 2023
Job number:  1516578
Work site:  Up to 50% work from home
Travel:  0-25 %
Role type:  Individual Contributor
Profession:  Legal & Corporate Affairs
Discipline:  Legal Counsel
Employment type:  Full-Time
Overview
Help Microsoft build and operate the cloud!
Microsoft is on a mission to empower every person and every organization on the planet to achieve more. Our culture is centered on embracing a growth mindset, a theme of inspiring excellence, and encouraging teams and leaders to bring their best each day. In doing so, we create life-changing innovations that impact billions of lives around the world. You can help us achieve our mission.
We are looking for a dynamic, highly motivated and experienced attorney to help support Microsoft's global cloud expansion in its European, Middle East and Africa (EMEA) datacenters. The position will be based in Dublin, Ireland, or as an exception, in London.
Both CO+I, and the legal team supporting it, are growing to help drive these investments for the company. This is a unique opportunity for an attorney to help Microsoft build the hyperscale infrastructure for its rapidly expanding global cloud, and to help operate these facilities safely, securely, and compliantly, adding benefits to local neighborhoods and national economies.
Responsibilities
The main responsibilities for this role will include:
Leading strategic support for zoning, planning and permitting work, enabling the delivery of Microsoft's datacenter projects including engagement with consultants, local authorities and government stakeholders across multi-site and multi-country projects.
Providing regional support for CO+I's environmental and operational compliance program in its EMEA datacenter facilities and projects.
Partnering with CO+I Community Affairs team to implement a research and engagement strategy that identifies key risks and issues, including outreach to local authorities, resident groups and local stakeholders.
Partner with Government Affairs teams to address perceptions, policies and regulations that restrict or delay datacenter growth.
Familiarity with commercial agreements in support of cloud and datacenter infrastructure, including land acquisitions, easements, development agreements, colocation leases, networking and power agreements will be beneficial.
Collaborating with team members within and across organizational boundaries, including engineering teams, finance, marketing teams, government affairs and public relations.
Developing strong, trusted advisor relationships with business clients and executives
Legal Advice and Counsel
Acts as the primary legal contact (generalist or subject matter expert) for a product, product feature, sales team, business team, or corporate function; executes and/or resolves moderate-impact legal matters.
Serves as an important contributor to clients and colleagues by providing actionable advice on legal and related business matters (e.g., privacy, intellectual property, regulatory compliance) grounded in in-depth understanding of product.
Identifies and anticipates legal risks in the client's business, technology, and/or public policy, and develops solutions to mitigate future risk.
Manages day to day interactions with outside counsel or other service providers to address and resolve issues.
Structures, drafts, and negotiates transactional documents (e.g., standard agreements with third parties).
Conducts, reviews, interprets, and analyzes legal information; cultivates an understanding of legal principles within primary legal practice area and a basic understanding of legal principles outside of primary area.
Monitors business activity to ensure legal compliance policies/standards are followed; advises and helps clients understand compliance issues, identifies risks including anti-trust/anti-corruption, and offers solutions.
Identifies and engages appropriate stakeholders in Legal and Corporate Affairs and business to escalate issues.
Representing Microsoft
Actively participates in legal, work, or industry associations (e.g., presenting at meetings, conferences, hearings, consultations, assisting in planning or preparing presentations); contributes to external outreach initiatives and recruiting.
Develops positive relationships with external legal professionals, customers, or partners in an effort to protect and advocate Microsoft's interests; coordinates with government affairs professionals to obtain alignment in policy strategy for public entities.
Operational Excellence
Engages with legal and other business colleagues (e.g. business desk, finance, tax and trade, compliance) to identify and share best practices.
Provides continuous feedback and contributes to the improvement of project operational efficiencies;
provides recommendations to improve efficiencies within work group and for the delivery of legal services to clients.
Manages project work expenses according to budget and proposes efficiencies.
Models compliance and maintains confidentiality, attorney-client privilege, privacy, and the security of data.
Communication
Collaborates effectively within work group and across Legal and Corporate Affairs functions on client issues.
Organizes and simplifies issues and ideas in written and verbal communication.
Qualifications
Required/Minimum Qualifications
Juris Doctor or international equivalent degree OR completion of a legal apprenticeship.
Active license to practice law in a jurisdiction and capable of meeting admission requirements in relevant jurisdiction.
Experience as a practicing attorney OR equivalent practice of law.
Additional or Preferred Qualifications
Experience as an attorney in specialized practice area (e.g., tax, employment, copyright).
In-house counsel experience.
Benefits/perks listed below may vary depending on the nature of your employment with Microsoft and the country where you work.
Industry leading healthcare
Educational resources
Discounts on products and services
Savings and investments
Maternity and paternity leave
Generous time away
Giving programs
Opportunities to network and connect