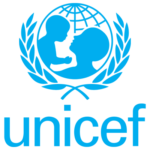 Internal and External advertisement: Primary Health Care Specialist (System strengthening and Financing systems), P-4, TA (364 days), Nairobi, Kenya, ESARO (125076)
Job no: 563187
Contract type: Temporary Appointment
Duty Station: Nairobi
Level: P-4
Location: Kenya
Categories: Health, Programme Management
UNICEF works in some of the world's toughest places, to reach the world's most disadvantaged children. To save their lives. To defend their rights. To help them fulfill their potential.
Across 190 countries and territories, we work for every child, everywhere, every day, to build a better world for everyone.
And we never give up.
For every child, efficient Health systems
Health systems strengthening is one of three overarching approaches of the UNICEF Health Strategy which link UNICEF's actions to its dual goals of ending preventable maternal, newborn and child deaths and promoting the health and development of all children (the other two are addressing inequities in health outcomes and promoting integrated, multi‐ sectoral policies and programs). These approaches are necessary to increase focus and coherence across health programs and underpin all of UNICEF's programming and engagement in the health sector. In this strategic context, stronger health systems are necessary to reach the most marginalized children and women, to sustain the progress achieved and to increase the resilience of both delivery systems and communities to absorb and recover from external shocks, including public health emergencies and outbreaks.
UNICEF's HSS strategy targets national, sub-national and community levels of the health system with inter- related systems strengthening interventions: 1) national-level: support MoH to develop equity-focused health policies, strategies and plans, 2) district-level: improve management capacity for evidence-based planning and monitoring, 3) community-level: strengthen community platforms and ensure they are well integrated into sub-national health systems. In response to identified bottlenecks to the effective performance of health systems and in line with UNICEF's areas of expertise, UNICEF also supports MoH to strengthen information systems; procurement and supply chains; social protection and welfare; engagement of the private sector, human resources for health, and quality of care at community and facility-levels.
Central to UNICEF's HSS approach is contributing to the social protection system and plan for financing Universal Health Coverage (UHC) through primary health case (PHC) costing, development of investment cases, financial and fiscal space analysis and leveraging of resources (e.g., promoting insurance schemes focusing on the most vulnerable and prioritizing primary health care), budgeting and design of financing mechanisms to benefit children and women. Given the focus on a comprehensive and coordinated approach, linkages with social welfare services, early child development and adolescent engagement are also promoted.
Under the supervision of the UNICEF ESARO HSS Specialist, and in close collaboration with System Strengthening Specialists in Health, HIV, Nutrition and Supply, Social Policy and other relevant sections, and the Sr Immun. Specialist (Health Economics) outposted from HQ, the incumbent will support countries in ESA region of UNICEF in direct guidance and technical oversight on Health Financing (including Primary Health Care costing) and other areas of Primary Health Care System Strengthening Technical Assistance to UNICEF Country Offices in the ESA region. The incumbent will through regional level Health Harmonization for Africa (HHA) HSS partners, including WHO, align and coordinate on technical assistance to countries in follow up actions from the Regional HSS Health Finance Forum in 2023 and to document and disseminate lessons learned from health financing reforms and related advocacy efforts. The incumbent will also work closely with our colleagues in UNICEF WCARO and other regions working on similar PHC strengthening efforts, to align and produce regional level toolkits and public goods.
How can you make a difference?
Coordinate and provide technical support to COs for Health Financing
Oversee regional office technical support to UNICEF Country Offices (COs) for the costing of their PHC packages and advocacy to increase domestic funding for PHC
Support UNICEF COs to prepare, present and summarize PHC financing findings for advocacy and use at country, regional and global levels.
Support technically UNICEF COs in the region to develop the relevant economic analyses aligning with their national context, including focus on equity and decentralized financial flows and absorption
Provide technical guidance on Public Financial Management for Health
Follow up and provide support to countries in operationalizing action plans that emerged from the Regional Health Finance Forum 2023 for improvement in policies or reforms for increased PHC Financing
Develop materials and guidance documents for economic analyses for health
Develop package of guidance, tools, terms of reference for defining and estimating the costs of PHC packages, measuring PHC progress and financing, ensuring alignment with UNICEF and WHO joint global guidance and comparability across countries/regions
Contribute to cross-country analyses of findings in support of global-level comparisons and documentation of promising practices, including around sustainability of financing for digital health
Develop generic materials and methodologies to support health financing-related requests from COs (including UHC, investment cases, community health, health insurance, costing, etc.)
Maintain roster of Health Economists that can provide in country technical assistance, throughout the region
Disseminate the latest scientific knowledge and country experiences in developing, implementing, and advancing health financing policy for PHC.
Develop content and organize capacity building webinars and course material targeted to different audiences within UNICEF (senior management, chiefs, health specialists)
Strengthen health financing partnerships at regional level
Engage actively with existing mechanisms (such as HHA), regional level UN entities, public and private sector partners, to advance health financing best practices
Advocate, during strategic discussions with Ministries of Finance and Health and other key decision makers and stakeholders, including UNICEF COs, to influence agenda setting in favor of health and wellbeing of children, women and young people
Collaborate with WHO, BMGF, World Bank/GFF, USAID and other UN agencies and implementing partners to support country-level technical assistance on public financing: costing, financial and fiscal space analysis, budgeting and design of financing mechanisms to benefit children and women.
Collaborate with systems strengthening experts in Health, HIV, Supply, Nutrition, ECD and other sections to ensure an optimal integration and alignment of the PHC Health Finance work with other ongoing initiatives.
Contribute to health systems' strengthening agenda within UNICEF Regional Office
Provide technical assistance to countries in the region on PHC integration of services and delivery, including Kenya (BMFG Joint Investment Mechanism Grant). Oversee grant reporting, budgeting, and provide technical oversight from regional office.
Participate in regular weekly HSS meetings, Health section quarterly reviews, and region wide activities (e.g. country office annual reviews and regional office planning).
Represent UNICEF ESARO in Health Harmonization for Africa (HHA) HSS partnership meetings and technical working group disucssions.
Collaborate with systems strengthening experts in Health, HIV, Supply, Nutrition, ECD and other sections to ensure an optimal integration and alignment of the PHC and PHC Health Finance work with other ongoing initiatives.
Perform other relevant HSS interventions in coordination with the supervisor
To qualify as an advocate for every child you will have…
An advanced university degree (Master's or higher) in health economics or public health with a focus on health economics or health financing, or an advanced degree in economics or financing with a focus on Health Systems Strengthening and/or another related field is required.
A good knowledge of theoretical and practical modeling is required
Prior experience developing costing /using costing tools (OneHealth Tool, CHPCT, EQUIST)
A minimum of 8 (eight) years of experience at the national and international levels in a relevant discipline, such as international public health or global development is required.
Prior experience working with UNICEF country offices in Africa is required particularly in areas of economic analysis
Preference will be given to candidates who have:
Knowledge and experience of health economic analysis, especially cost analysis
Knowledge of and experience with Public Financial Management in Health
Knowledge of analyses of global health financing issues and trends
Strong communication and relationship building skills in both the national community (e.g. local universities, national research institutions) and the global health community, particularly among donors, multilateral partners, and implementers
Experience with Health Systems Strengthening applications and programs
Experience in strengthening public health financing and governance
Developing country work experience and/or familiarity with emergencies is considered an asset.
Fluency in English is required. Knowledge of another official UN language (Arabic, Chinese, French, Russian or Spanish) or a local language is an asset.
For every Child, you demonstrate…
UNICEF's Core Values of Care, Respect, Integrity, Trust and Accountability and Sustainability (CRITAS) underpin everything we do and how we do it. Get acquainted with Our Values Charter: UNICEF Values
UNICEF competencies required for this post are…
(1) Builds and maintains partnerships (2) Demonstrates self-awareness and ethical awareness (3) Drive to achieve results for impact (4) Innovates and embraces change (5) Manages ambiguity and complexity (6) Thinks and acts strategically (7) Works collaboratively with others.
During the recruitment process, we test candidates following the competency framework. Familiarize yourself with our competency framework and its different levels: competency framework here.
UNICEF is here to serve the world's most disadvantaged children and our global workforce must reflect the diversity of those children. The UNICEF family is committed to include everyone, irrespective of their race/ethnicity, age, disability, gender identity, sexual orientation, religion, nationality, socio-economic background, or any other personal characteristic.
We offer a wide range of benefits to our staff, including paid parental leave, breastfeeding breaks and reasonable accommodation for persons with disabilities. UNICEF strongly encourages the use of flexible working arrangements.
UNICEF has a zero-tolerance policy on conduct that is incompatible with the aims and objectives of the United Nations and UNICEF, including sexual exploitation and abuse, sexual harassment, abuse of authority and discrimination. UNICEF is committed to promote the protection and safeguarding of all children. All selected candidates will, therefore, undergo rigorous reference and background checks, and will be expected to adhere to these standards and principles. Background checks will include the verification of academic credential(s) and employment history. Selected candidates may be required to provide additional information to conduct a background check.
Remarks:
UNICEF's active commitment towards diversity and inclusion is critical to deliver the best results for children. For this position, eligible and suitable male candidates from industrial countries are encouraged to apply.
Mobility is a condition of international professional employment with UNICEF and an underlying premise of the international civil service.
UNICEF appointments are subject to medical clearance.  Issuance of a visa by the host country of the duty station, which will be facilitated by UNICEF, is required for IP positions. Appointments are also subject to inoculation (vaccination) requirements, including against SARS-CoV-2 (Covid). Government employees that are considered for employment with UNICEF are normally required to resign from their government before taking up an assignment with UNICEF. UNICEF reserves the right to withdraw an offer of appointment, without compensation, if a visa or medical clearance is not obtained, or necessary inoculation requirements are not met, within a reasonable period for any reason.
Only shortlisted candidates will be contacted and advance to the next stage of the selection process.
Advertised: 19 Jun 2023 E. Africa Standard Time
Deadline: 03 Jul 2023 E. Africa Standard Time