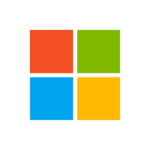 Principal Product Manager – Windows Growth
Redmond, Washington, United States
Date posted: Aug 21, 2023
Job number: 1609085
Work site: Up to 50% work from home
Travel: 0-25 %
Role type: People Manager
Profession: Product Management
Discipline: Product Management
Employment type: Full-Time
Overview
Modern operating systems no longer leave the user and device lifecycle up to chance or hope. The customer journey is intentionally guided and designed from the very first moment on a device to maximize customer adoption, engagement, and productivity. Come work on the team that is leading the way in Windows on how we use product-led growth and data driven decision making to drive meaningful impact for our customers and our business.
The Windows Product team is looking for a Principal Product Manager to lead a team of product managers and partner closely with engineering to drive growth to specific senior leadership team level metrics. As a Principal Product Manager, you will be responsible for aligning the team's growth plans in your owned areas to Microsoft's strategic priorities. You will collaborate across disciplines and global teams to drive the execution of a growth vision and differentiated features that make a meaningful difference to the specific metrics. In addition, you will leverage your expertise and learnings to improve the overall capabilities for experimentation and growth across the broader division.
This position requires solid collaboration, communication, and leadership capabilities. You will have a passion for taking on hard problems, have demonstrated experience as a creative problem solver, and have an enthusiasm for helping others succeed. To be successful, you will need solid design skills, technical capacity, customer focus, the ability to think critically and come up with solutions to problems and new opportunities, and an entrepreneurial spirit with the ability to drive growth strategy through hypothesis driven experimentation. Also, as a member of our team and contributor to its culture, you will foster an agile and collaborative environment where all are heard and welcome.
Responsibilities
Lead a group of Data Science, Design, Engineering, Marketing, and other PM peers across core UX and other products on Windows to innovate, design, spec, and build solutions that align to customer needs and drive volume and growth for key Windows user experiences and Microsoft businesses.
Develop and execute strategic plans and build world-class experiences that drive meaningful lift to specific senior leadership team level metrics.
Influence a culture of experimentation and data driven decision making across the broader division.
Drive innovation based on data analytics, user research, and experimentation to generate insights and make decisions.
Partner directly with experience and platform teams to envision experiences and define productization requirements.
Collaborate across disciplines (Design, Engineering, User Research, Data Science, and others) to create product roadmaps aligned with Microsoft's corporate and divisional strategies.
Drive detailed product planning resulting in spec level collateral aligned with stakeholders.
Organize and present program plans, reviews, and status to engineering and senior management.
Partner closely with engineering teams across multiple time zones to track progress, remove roadblocks, and deliver results aligned with product milestones.
Qualifications
Required/Minimum Qualifications
Bachelor's Degree AND 8+ years experience in product/service/project/program management or software development

OR equivalent experience.

4+ years people management experience.
Additional or Preferred Qualifications
Bachelor's Degree AND 10+ years experience in product/service/project/program management or software development
OR equivalent experience.
6+ years people management experience.
Passion for delivering customer-obsessed user experiences.
Demonstrated cross-team collaboration, communication, and leadership skills.
Experience in product-led growth, experimentation, and data driven decision making.
Demonstrated success driving strategic partner engagements and delivering on complex projects
Proven cross-geographies collaborator in driving large cross team projects successfully with a One Microsoft mentality
Ability to communicate clearly, motivate others, and create a positive team culture.
Demonstrate user empathy, passion for user research, and good UX intuition.
Experience using data and analytics to design and improve products.
Experience in innovation, an entrepreneurial spirit, comfortable navigating ambiguity.
Product Management M5 – The typical base pay range for this role across the U.S. is USD $133,600 – $256,800 per year. There is a different range applicable to specific work locations, within the San Francisco Bay area and New York City metropolitan area, and the base pay range for this role in those locations is USD $173,200 – $282,200 per year.
Certain roles may be eligible for benefits and other compensation. Find additional benefits and pay information here: https://careers.microsoft.com/us/en/us-corporate-pay
Benefits/perks listed below may vary depending on the nature of your employment with Microsoft and the country where you work.
Industry leading healthcare
Educational resources
Discounts on products and services
Savings and investments
Maternity and paternity leave
Generous time away
Giving programs
Opportunities to network and connect
Microsoft is an equal opportunity employer. All qualified applicants will receive consideration for employment without regard to age, ancestry, citizenship, color, family or medical care leave, gender identity or expression, genetic information, immigration status, marital status, medical condition, national origin, physical or mental disability, political affiliation, protected veteran or military status, race, ethnicity, religion, sex (including pregnancy), sexual orientation, or any other characteristic protected by applicable local laws, regulations and ordinances. If you need assistance and/or a reasonable accommodation due to a disability during the application process, read more about requesting accommodations.