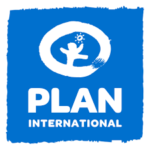 Project Manager
Date: 1 Jun 2023
Location: Bucharest, Romania
Company: Plan International
Who are Plan International?
Plan International is an independent child rights and humanitarian organisation committed to children living a life free of poverty, violence and injustice.
We have been building powerful partnerships for children for more than 75 years and are now active in more than 70 countries.
Watch our "We Are Plan International" clip to learn more about us.
How have Plan International responded to the Ukraine Crisis?
Plan International has been responding to the crisis in partnership with civil society organisations in Poland, Romania, and Moldova since March 2022 to meet the needs of those affected by the crisis as well as host communities, and we are also extending operations in Ukraine itself.
We are supporting an integrated education and child protection response, incorporating mental health and psychosocial support (MHPSS), with cash and voucher assistance (CVA) as a modality.
What can you bring?
As Project Manager, your role will improve the lives of Ukrainian refugees by overseeing the partner implementation of project activities surrounding Education and Child Protection in Emergencies. You'll make frequent trips to the project areas to monitor progress, identifying opportunities for improvements and making any necessary adjustments.
You'll be:
Ensuring Child Protection and Education projects are implemented on time and according to Plan International standards
Developing work plans, budgets and logical frameworks of the project and ensuring these are well understood by the partners
Ensuring that the project's Monitoring and Evaluation is well conducted, noting trends and areas for improvement and providing regular progress updates
Tracking the expenditure of budgets
Ensuring that Plan International's Child Protection and Safeguarding policy is respected and strictly adhered to
Establishing, maintaining and managing a risk register for the project
You'll have:
Experience in Project Management, desirably in a humanitarian organisation (although not essential)
Experience working with project monitoring and evaluation systems and tools
Ability to work effectively with multiple counterparts in the private, public and NGO sectors
Strategic decision-making and communication skills including reporting and presentation
Excellent written and verbal English communication skills
Demonstrated ability of coaching, capacity building and teamwork
Knowledge of Microsoft Word, Excel, PowerPoint
Desire to join a multicultural, diverse and driven team of humanitarian workers!
Who are we looking for?
We want Plan International to reflect the diversity of the communities we work with, offering equal opportunities to everyone regardless of age, disability, gender reassignment, marriage and civil partnership, pregnancy and maternity, race, religion or belief, sex or sexual orientation.
Plan International is based on a culture of inclusivity and we strive to create a workplace environment that ensures every team, in every office, in every country, is rich in diverse people, thoughts, and idea.
This is a national position, and we are accepting applications Romanian nationals only.
Why join Plan International?
A career with Plan International offers interesting and varied international experience, with plenty of opportunities for growth and development through our internal Plan Academy framework.
Our shared values and behaviours are our guiding principles for how we work and interact with others. They help to foster a culture of openness, accountability and transparency which allows innovation, experimentation and continuous learning.
It's an exciting time to join as we shape our longer-term strategy and presence within each of the response countries. You'll have a direct impact on children, especially girls, affected by the conflict in Ukraine.
Location: Bucharest, Romania
Closing date: Tuesday 17th Jaune 2023
Contract duration: 12- month employment contract with potential to extend
Please note, interviews will take place on a rolling basis and we reserve the right to close this advert once sufficient applications are received. During our emergency response, there may be a delay in hearing from us; at Plan International we appreciate the time invested in application processes and aim to respond to every candidate in due course.
Plan International believes that in a world where children face so many threats of harm, it is our duty to ensure that we, as an organisation, do everything we can to keep children safe. This means that we have particular responsibilities to children that we come into contact with and we must not contribute in any way to harming or placing children at risk.
A range of pre-employment checks will be undertaken in conformity with Plan International's Safeguarding Children and Young People policy. Plan International also participates in the Inter Agency Misconduct Disclosure Scheme. In line with this scheme we will request information from applicants previous employers about any findings of sexual exploitation, sexual abuse and/or sexual harassment during employment, or incidents under investigation when the applicant left employment. By submitting an application, the job applicant confirms their understanding of these recruitment procedures.
Please note that Plan International will never send unsolicited emails requesting payment from candidates.