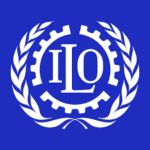 International Labour Organization
Grade: P4
Vacancy no.: DC/DAR/P/2023/01
Publication date: 21 March 2023
Application deadline (midnight Kampala, Uganda time): 04 April 2023
Job ID: 10561
Department: RO-Africa
Organization Unit: CO-Dar es Salaam
Location: Kampala
Contract type: Fixed Term
Contract duration: 12 months with the possibility of extension
Under article 4.2, paragraph (e) of the Staff Regulations, the filling of vacancies in technical cooperation projects does not fall under Annex I of the Staff Regulations and is made by direct selection by the Director-General.
In order to support the best informed process in the filling of the present vacancy by direct selection, the ILO invites interested candidates to submit their candidature online by the above date.
Technical cooperation appointments are not expected to lead to a career in the ILO and they do not carry any expectation of renewal or conversion to any other type of appointment in the Organization. A one-year fixed-term contract will be given. Extensions of technical cooperation contracts are subject to various elements including the following: availability of funds, continuing need of the functions and satisfactory conduct and performance.
The following are eligible to apply:
ILO Internal candidates in accordance with paragraphs 31 and 32 of Annex I of the Staff Regulations.
External candidates.
The ILO values diversity among its staff and welcomes applications from qualified female candidates. We also encourage applicants with disabilities. If you are unable to complete our online application form due to a disability, please send an email to ilojobs@ilo.org.
Introduction
The ILO seeks to recruit a Project Manager at the P4 level to manage a new Development Cooperation project funded by the European Commission (EC) that will aim to address the root causes of child labour in supply chains through area-based approaches and global collaboration. This project brings together the ILO as the lead UN specialized agency with the FAO, UNICEF and the ITC as partners. It will convene and seek the active cooperation of supply chains actors at the global, regional, national, and local level to advance an approach that puts the emphasis on solving the root causes of child labour and investing in preventive measures. The project will be implemented over a period of 40 months starting on 1st April, 2023.
The project will address child labour in the coffee supply chain with area-based intervention models, based on strategic, stakeholder-driven research in coffee regions, that build the capacity of communities to deliver interventions against child labour in any sector, particularly in agriculture. The knowledge and model interventions generated at the country level will inform and strengthen global partnerships to support the dissemination and replication of intervention strategies in other supply chains important to the European market, namely the cobalt supply chain. In coffee, the project will focus on Uganda, Vietnam, and Honduras. Interventions regarding cobalt supply chains will be in The Democratic Republic of Congo. Further, the project will collaborate with private sector through the Child Labor Platform and foster multi-stakeholder partnerships on the elimination of child labour through support to the Alliance 8.7 Action Group on Supply Chains
.
The Project falls under the technical responsibility of the Fundamental Principles and Rights at Work (FUNDAMENTALS) Branch of the Governance and Tripartism Department (GOVERNANCE). The FUNDAMENTALS Branch carries out technical cooperation, research, and advocacy functions to assist ILO constituents to respect, promote and realize the fundamental principles and rights at work, which are: freedom of association and the effective recognition of the right to collective bargaining; the elimination of all forms of forced or compulsory labour; the effective abolition of child labour; and the elimination of discrimination in respect of employment and occupation. FUNDAMENTALS also currently serves as the secretariat for the Alliance 8.7 and the ILO Child Labour Platform.
The Project Manager will oversee the overall project management, supervision, administration, and implementation of the requirements of the cooperative agreement. S/he will establish and maintain systems for project operations; coordinate with UN agency partners; ensure that all cooperative agreement deadlines are met and targets are achieved; and oversee the preparation and submission of technical and financial reports to the EC. S/he shall coordinate the work of other project personnel and ensure smooth functioning of the entire project team and maximize synergies and efficiencies among the project components. S/he will maintain working relationships with project partners and stakeholders; lead technical dialogue with the EC; and supervise the work of the M&E Officer and the National Project Officers. S/he will establish and maintain working relationships with governmental and non-governmental stakeholders in countries where the project's activities will be implemented and represent the project at the international development cooperation arena. S/he will coordinate closely with the Senior Programme Officer on Fundamental Principles and Rights at work in Supply Chains at FUNDAMENTALS s and the Secretariat of Alliance 8.7 and the Child Labour Platform.
The position is located in Kampala, Uganda, which falls under ILO Country Office-Dar es Salaam. In the future, the position may be relocated to a different ILO Office based on project's needs and subject to funding.
Reporting Lines:
He/She will work under the direct supervision of the Director of the ILO Country Office for the United Republic of Tanzania, Burundi, Kenya, Uganda and Rwanda (CO-Dar es salaam)
He/She will work in close coordination with the ILO Country Office Director and the relevant Decent Work Technical Support Teams and specialists of all targeted countries, namely, Uganda, Honduras, Vietnam and DRC
He/she will closely coordinate with national and regional programme and specialists working on relevant thematic areas and particularly with the Senior Programme Officer on Fundamental Principles and Rights at Work in Supply Chains to ensure close coordination between relevant initiatives in the region and globally.
He/She will ensure coordination and effectiveness of interventions with other ILO projects on child labour and other fundamental principles and rights at work in supply chains, in particular ACCEL 2 in Uganda, Addressing Child Labour and Forced Labour in the coffee supply chain in Honduras, ENHANCE in Vietnam, COTECCO and Accelerator Lab 8.7 in DRC.
Description of Duties
Project Management:
Responsible for effective management, coordination, planning, implementation, monitoring and evaluation of all project activities in conformity with ILO policies and project strategies, and in accordance with ILO programming guidelines and country/action programs, and administrative and financial procedures.
Ensure effective coordination, coherence and synergies between UN agencies' partners at the global level and in targeted countries.
Supervise and guide the work of project personnel in Uganda and liaise with National Project Officers in the field, to ensure achievement of local project objectives in Uganda, Honduras, Vietnam, and the DRC. Effectively manage human resources including recruitment, staff development and performance management of the personnel under the project.
Responsible for the effective management of funds/budget assigned to the project in compliance with the agreement requirements and ILO financial rules and regulations. Oversee the development and approval process of sub-contracts, monitor the performance of sub-contractors and ensure timely implementation of sub-contracts under the responsibility of the project.
Periodically report, monitor and facilitate the evaluation of the infrastructure works according to project documents and work plans.
Manage funds/budgets allocated to the project and ensure the preparation of periodic progress reports for submission in accordance with the established rules and procedures. Monitor the payments of work, forecast project expenditure and update budgets and initiate payment requests. Ensure the preparation of financial records and oversee the maintenance of an up-to-date financial status of the project infrastructure works.
Manage efficiently the human resources of the project including recruitment and performance management.
Promote the inclusion of gender and non-discrimination in all aspects of the project. Participate in or lead project-related field missions. Advise and guide project personnel, constituents, donors, institutions, or other partners in order to achieve project objectives.
Technical Leadership and Advice:
Provide technical support to relevant government agencies and other key institutions, in undertaking their advisory responsibilities under the project in close collaboration with FUNDAMENTALS' Solutions and Innovations Unit, and in particular the Senior Programme Officer on Fundamental Principles and Rights at Work in Supply Chains.
Lead the implementation of project activities with specialists in field offices and at Headquarters, ensure timely technical input to project activities and contribute to office-wide knowledge sharing. Ensure external knowledge sharing on project activities and outcomes.
Integrate as relevant in project activities the collection and analysis of sex-disaggregated data and include approaches to advance gender equality and the empowerment of women in targeted supply chains.
.
Advocacy, Networking and Partnership:
Strengthen coordination with the relevant Governments, UN agency partners, ministries and the employers' and workers' organizations, non-governmental organizations, the target groups, the donors and other Alliance 8.7 partners in the planning and implementation of activities under the project.
Lead strategic engagement with ILO constituents, including workers' and employers' organisations, UN agency partners and other stakeholders to ensure political support for and ownership of project results.
Strengthen collaboration with the Child Labour Platform and the Alliance 8.7's Action Group on Supply Chains in the target countries and globally.
Within the scope of the Project, advocate ILO policy on child labour through publications, media advisories and interviews, and ensure representation in donors' meetings, international, regional and local forums, and promotional campaigns in collaboration with other technical/labour standards specialists.
Knowledge on gender equality and women's empowerment is systematically documented and publicly shared
Mobilization of Resources:
Undertake local resource mobilization activities with multi-lateral and bilateral donor community for the development of future activities linked to the project.
Knowledge Management:
Write and disseminate information materials on the project in close collaboration with other relevant technical specialists at the HQ.
Ensure the development of information systems covering ILO technical activities covered by the project, prepare periodic and ad hoc reports on the status of project planning and implementation, and establish coordination with concerned ILO departments and programmes.
Identify training needs and organize training workshops and meetings for the tripartite partners, partner Un agencies,
NGOs, other agencies, target groups and staff as appropriate to reinforce the professional capabilities.
Organize meetings and seminars, and develop knowledge sharing tools designed to forge partnerships, share good practices with the main stakeholders of the project.
Any other duties requested by the responsible chief.
Required qualifications
Education
Advanced university degree in public policy, international development, social science, anthropology, education, economics, or relevant subject.
A first-level university degree (Bachelor's or equivalent) in a relevant field with an additional two years of relevant experience will be accepted in lieu of an advanced university degree.
Experience
At least seven years of experience, including at the international level, in the area of child labour. Experience working on child labour in agriculture is requested. Experience in innovative solutions, due diligence and transparency in supply chains, strengthening workers' voice, and increasing social protection would be an advantage.
Experience in the formulation, management, implementation, evaluation or funding of technical cooperation programmes is required.
Familiarity with ILO policies and procedures including experience working with officials of ministries of labour and/or education would be an advantage.
Languages
Excellent command of written and verbal English. Spanish proficiency is an advantage.
Competencies
Proven ability to take ownership of all responsibilities, to act with integrity and transparency by maintaining social, ethical and organisational norms, and to meet all commitments within the prescribed time, cost and quality standards;
Ability to develop clear strategic goals consistent with the project's objectives, and to design and synthesise strategies for programme development;
Demonstrated capacity to advocate and provide relevant and effective technical advice on the technical area and related topics.
Ability to conceptualise, design, plan and implement research work including analysis of complex cross-national practices and data sets.
Ability to participate effectively in technical missions and decent work teams.
Ability to guide and coordinate the work of external collaborators, general service staff and young professionals in the area of specialization.
Ability to formulate new concepts and methodologies.
Excellent writing skills to draft reports and prepare guidelines relating to programme development and implementation. Ability to provide technical support to senior specialists carrying out research, project formulation and implementation.
Excellent analytical skills and knowledge of analytical tools, and qualitative and quantitative techniques.
Good computer skills.
The ability to work in a multicultural environment and to demonstrate gender-sensitive and non-discriminatory behaviour and attitudes.
Conditions of employment
Any appointment/extension of appointment is subject to ILO Staff Regulations and other relevant internal rules. Any offer of employment with the ILO is conditional upon certification by the ILO Medical Adviser that the person concerned is medically fit to perform the specific inherent requirements of the position offered. In order to confirm an offer from the ILO the successful candidate will be required to undergo a medical examination.
Any extension of technical cooperation contracts are subject to various elements including the following: availability of funds, continuing need of the functions and satisfactory conduct and performance.
For more information on conditions of employment, please visit the ILO Jobs International Recruitment page.
Recruitment process
Please note that all candidates must complete an on-line application form. To apply, please visit ILO Jobs. The system provides instructions for online application procedures.
Applicants will be contacted directly if selected for a written test and/or an interview.
Depending on the location and availability of candidates, assessors and interview panel members, the ILO may use communication technologies such as Skype, Video or teleconference, e-mail, etc for the assessment and evaluation of candidates at the different stages of the recruitment process, including technical tests or interviews.
The ILO has zero tolerance for acts of sexual exploitation and abuse (SEA) and is determined to ensure that all staff members and all beneficiaries of ILO assistance do not suffer, directly or indirectly, from sexual exploitation and abuse.
To ensure that individuals with a substantiated history of SEA, sexual harassment or other types of abusive conduct are not hired by the Organisation, the ILO may conduct a background verification of candidates under consideration.
The ILO values diversity among its staff and welcomes applications from qualified candidates. We also encourage applicants with disabilities.
Fraud warning
The ILO does not charge any fee at any stage of the recruitment process whether at the application, interview, processing or training stage. Messages originating from a non ILO e-mail account – @ilo.org – should be disregarded. In addition, the ILO does not require or need to know any information relating to the bank account details of applicants.