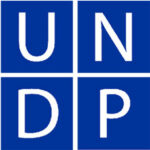 Research Assistant
Job Identification:  10263
Locations:  India
Posting Date:  04/27/2023, 04:06 PM
Apply Before:   05/14/2023, 09:44 AM
Job Schedule:  Full time
Agency:  UNDP
Grade:  NPSA-5
Vacancy Type:  National Personnel Service Agreement
Practice Area:  SDG Integration
Bureau:   Regional Bureau for Asia and the Pacific
Contract Duration:  1 Year with Possibility for extension
Education & Work Experience:  Bachelor's Degree – 2 year(s) experience OR High School certificate- 5 year(s) experience
Required Languages:  Fluency in written and oral English language is a must
Desired Languages:   Knowledge of Hindi and Kashmiri is highly desirable
Vacancy Timeline:  2 Weeks
Job Description
Background
Diversity, Equity and Inclusion are core principles at UNDP: we value diversity as an expression of the multiplicity of nations and cultures where we operate, we foster inclusion as a way of ensuring all personnel are empowered to contribute to our mission, and we ensure equity and fairness in all our actions. Taking a 'leave no one behind' approach to our diversity efforts means increasing representation of underserved populations. People who identify as belonging to marginalized or excluded populations are strongly encouraged to apply. Learn more about working at UNDP including our values and inspiring stories.
UNDP does not tolerate sexual exploitation and abuse, any kind of harassment, including sexual harassment, and discrimination. All selected candidates will, therefore, undergo rigorous reference and background checks.
With projects and programmes in every state and union territory in India, UNDP works with national and subnational government, and diverse development actors to deliver people-centric results, particularly for the most vulnerable and marginalized communities. As the integrator for collective action on the Sustainable Development Goals (SDGs) within the UN system, we are committed to supporting the Government of India's national development vision and priorities and accelerating the achievement of the SDGs for the people and the planet.
UNDP India's new Country Programme (2023-2027) builds on our prior work and aims to provide an integrated approach to development solutions in three strategic portfolios:
Strong, accountable, and evidence-led institutions for accelerated achievement of the SDGs
Enhanced economic opportunities and social protection to reduce inequality, with a focus on the marginalized
Climate-smart solutions, sustainable ecosystems, and resilient development for reduced vulnerability
South-South cooperation, gender equality and social inclusion are promoted across the pillars. The Programme is supported by a framework of renewed partnerships and blended finance solutions, strategic innovation and accelerator labs, and data and digital architecture.
You are invited to join a team of future-smart development professionals to support India in achieving the national and globally agreed goals. As part of the UNDP team, your focus will be to work with diverse stakeholders to find country-specific solutions that lead to sustainable development and reach those furthest behind first
Office/Unit/Project Description
UNDP has entered a partnership with theGovernment of Jammu and Kashmir by bringing on board required technical sectoral expertise to the Department of Planning Development and Monitoring to work across departments to drive an integrated development agenda to promote faster achievement of Sustainable Development Goals in the UT. In line with the Indian model of SDG localization led by NITI Aayog, the Government of Jammu and Kashmir intends to establish a Sustainable Development Goals Coordination Centre (SDGCC) under the Directorate of Economics & Statistics. UNDP proposes technical support to SDGCC in Jammu and Kashmir guided by the MOU signed between NITI Aayog and UT of Jammu and Kashmir and through the partnership model agreed by the Department of Economic Affairs, Ministry of Finance. The team is expected to catalyze the actions around achieving the Global Goals by 2030 by performing the role of a think tank and solutions provider to the UT.
SDGCC is envisaged as a think tank, for providing high quality, cutting-edge policy and integrated advisory services to the State and UT departments to accelerate economic, social, and environmental goals. It seeks to promote whole of the government approach by bringing together various departments and communities to create sustainable solutions to social problems. SDGCC will promote data driven decision making by undertaking high quality analytics based on granular data. It will also establish tech enabled monitoring tools for greater effectiveness.
2. Job Purpose and Scope of Work
A. Main Purpose:
UNDP proposes to engage a Research Assistant to support SDGCC Jammu and Kashmir leading the activities related to Research and Documentation of the center. S/He will have multi-sectoral experience and possess programme management, partnership development, and coordination skills to manage the UNDP proposes to engage Research Associate to support SDGCC Jammu and Kashmir in research and aid the team in knowledge management. The Research Assistant will provide overall policy research support, preparation of background notes, coordinate with stakeholders and support organization of knowledge events and trainings. S/He will ensure engagement of all direct stakeholders and delivery of project objectives, in coordination with the Government of Jammu and Kashmir.
B. Duties and Responsibilities:
Under the direct supervision of the Public Policy Analyst (Head), SDGCC Jammu and Kashmir, the incumbent will focus on achievement of the following results:
Provide technical assistance in implementation of SDGCC activities
Support in computation of district level SDG index for the UT, and report generation in coordination with advisors and specialists
Responsible for coordinating with the various departments, SDG wise, to help them collect data with focus on sex disaggregated and gender sensitive data and use the same for effective monitoring of progress on SDGs
Help identify different sources of Data portals and data collection mechanisms related to Departments, schemes, districts, cooperatives etc. and adapt them for the SDG Dashboard
 Identify qualitative and quantitative data sources and set up mechanisms for timely and quality data reporting as well as capturing lessons learnt · Generate high quality monitoring reports using data analytics, at agreed intervals, including on specific themes that help review progress and programme strategy
Develop capacity of line departments for more responsive and accountable governance, through IT based tools
Assist in the organization of training programmes / workshops/webinars including coordination with the resource persons/participants, drafting of the proceedings etc.
 Maintain regular contact with related institutions and network of researchers/experts and coordinate with the local partners for implementation of various projects on the field
 Support in preparation of research training materials, tools for the SDGCC in different thematic areas and drafting of concept notes / presentation/briefs/ reports, as required
 Compile and share relevant information and data of various interventions with managers of the designated portals
Perform any other tasks assigned from time to time by the supervisor
Institutional Arrangement
Direct Reporting To1 : Public Policy Analyst SDGCC Jammu & Kashmir, NPSA8
Overall Reporting To2 : Policy Specialist SDGs, NPSA9
Reportees to this position (if applicable): Nil
Competencies
Core
Achieve Results: LEVEL 1: Plans and monitors own work, pays attention to details, delivers quality work by deadline
Think Innovatively: LEVEL 1: Open to creative ideas/known risks, is pragmatic problem solver, makes improvements
Learn Continuously: LEVEL 1: Open minded and curious, shares knowledge, learns from mistakes, asks for feedback
Adapt with Agility: LEVEL 1: Adapts to change, constructively handles ambiguity/uncertainty, is flexible
Act with Determination: LEVEL 1: Shows drive and motivation, able to deliver calmly in face of adversity, confident
Engage and Partner: LEVEL 1: Demonstrates compassion/understanding towards others, forms positive relationships
Enable Diversity and Inclusion: LEVEL 1: Appreciate/respect differences, aware of unconscious bias, confront discrimination
Cross-Functional & Technical competencies
Business Direction & Strategy -Strategic thinking
Ability to develop effective strategies and prioritized plans in line with UNDP's objectives, based on the systemic analysis of challenges, potential risks and opportunities; linking the vision to reality on the ground, and creating tangible solutions
Business Management- Evaluation
Ability to make an independent judgement based on set criteria and benchmarks -Ability to anticipate client's upcoming needs and concern
Business Management- Working with Evidence and Data
Ability to inspect, cleanse, transform and model data with the goal of discovering useful information, informing conclusions, and supporting decision-making
Business Development- Knowledge Generation
Ability to provide managers and key stakeholders with regular feedback on the consistency or discrepancy between planned and actual activities and programme performance and results
Digital & Innovation- Data analysis
Ability to extract, analyze and visualize data (including Real-Time Data) to form meaningful insights and aid effective decision making
Required Skills and Experience
Min. Education requirements
 High School Education · Or · Bachelor's in business administration (MBA)/Social Work (MSW), or any other related social sciences discipline would be given due consideration
Min. years of relevant work experience
At least 5 years' experience in research and analysis, data analysis, article preparation and financial management, operations, procurement, monitoring, business outreach, administration with high school or 2 years with Bachelor's degree
Required skills
 Promotes and enforces ethics and integrity and creates precedence in good practice
 Demonstrates corporate knowledge and sound judgment
 Self-development, ability to take initiative, adopt a corporate approach to complex situations
Creates and promotes an enabling environment for open communication
Desired skills in addition to the competencies covered in the Competencies section
 Ability to organize and perform a variety of specialized tasks simultaneously related to Results Management, including administrative support to design, planning and implementation of program, managing data, reporting
 Pro-actively follow up with others to advance tasks
 Time management for tasks' deadline
 Strong IT skills, knowledge of office software packages
 Ability to perform a variety of standard specialized and nonspecialized tasks and work processes that are fully documented, researched, recorded, and reported
 Ability to review a variety of data, identify and resolve operational problems
Interacting with others in a professional and respectful manner
 Pro-active, taking initiative and creatively providing solutions to problems
 Completing tasks efficiently and with minimum supervisory follow up
Required Language(s)
Fluency in written and oral English language is a must. Knowledge of Hindi and Kashmiri is highly desirable.
Professional Certificates NA
Disclaimer
Important information for US Permanent Residents ('Green Card' holders)
Under US immigration law, acceptance of a staff position with UNDP, an international organization, may have significant implications for US Permanent Residents. UNDP advises applicants for all professional level posts that they must relinquish their US Permanent Resident status and accept a G-4 visa, or have submitted a valid application for US citizenship prior to commencement of employment.
UNDP is not in a position to provide advice or assistance on applying for US citizenship and therefore applicants are advised to seek the advice of competent immigration lawyers regarding any applications.
Applicant information about UNDP rosters
Note: UNDP reserves the right to select one or more candidates from this vacancy announcement. We may also retain applications and consider candidates applying to this post for other similar positions with UNDP at the same grade level and with similar job description, experience and educational requirements.
Non-discrimination
UNDP has a zero-tolerance policy towards sexual exploitation and misconduct, sexual harassment, and abuse of authority. All selected candidates will, therefore, undergo rigorous reference and background checks, and will be expected to adhere to these standards and principles.
UNDP is an equal opportunity and inclusive employer that does not discriminate based on race, sex, gender identity, religion, nationality, ethnic origin, sexual orientation, disability, pregnancy, age, language, social origin or other status.
Scam warning
The United Nations does not charge any application, processing, training, interviewing, testing or other fee in connection with the application or recruitment process. Should you receive a solicitation for the payment of a fee, please disregard it. Furthermore, please note that emblems, logos, names and addresses are easily copied and reproduced. Therefore, you are advised to apply particular care when submitting personal information on the web.