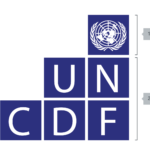 Description of assignment title: Research Associate, Local Climate Adaptation Living (LoCAL), Facility Programme
Assignment country: Nepal
Expected start date: 20/09/2023
Sustainable Development Goal: 13. Climate action
Volunteer category: International UN University Volunteer
DoA reserved for persons with disabilities: No
Host entity: UNCDF
Type: Onsite
Duration: 5 months
Number of assignments: 1
Duty stations: Kathmandu
Details
Mission and objectives
UNCDF is the UN's capital investment agency for the world's 46 LDCs. UNCDF uses its capital mandate to help LDCs pursue inclusive growth. UNCDF offers "last mile" finance models to unlock public and private capital, especially domestic resources, to reduce poverty and support local economic development. UNCDF uses 'smart' official development assistance to unlock and leverage public and private domestic resources; it promotes financial inclusion, including through digital finance, as a key enabler of poverty reduction and inclusive growth; and it demonstrates how localizing finance outside the capital cities can accelerate growth in local economies, promote sustainable and climate-resilient infrastructure development, and empower local communities. Using capital grants, loans and credit enhancements, UNCDF tests financial models in inclusive finance and local development finance; 'de-risks' the local investment space; and proves concept, paving the way for larger and more risk-averse investors to come in and scale up.
UNCDF's financing models work through two channels: financial inclusion that expands the opportunities for individuals, households and small businesses to participate in the local economy, providing them with the tools they need to climb out of poverty and manage their financial lives; and localized investments that show how intergovernmental fiscal transfers, innovative municipal finance and structured project finance can drive public and private funding for local economic growth, women's economic empowerment, climate adaptation, and sustainable development. The Strategic Framework of UNCDF builds on UNCDF's financial instruments to drive innovations to respond to the needs in LDCs and reach out to underserved segments of the community.
Context
UNCDF has worked in Nepal since 1984, channelling technical assistance and capital investment in several thematic areas, emerging from its mandate from the UN General Assembly (UNGA) to assist LDCs in the development of their economies. Nepal is one of the most vulnerable country in terms of climate-related risks. Nepal has suffered from the impacts of increased frequency of extreme weather events, such as landslides, floods and droughts resulting in the loss of human lives as well as high social and economic costs.
The Local Climate Adaptive Living Facility (LoCAL) was established by UNCDF to promote climate change–resilient communities and local economies, and has evolved into a standard, internationally recognized country-based mechanism to channel climate finance to local governments in least developed countries (LDCs). It seeks to contribute through local governments to country achievement of the Paris Agreement and the Sustainable Development Goals – particularly poverty eradication (SDG 1), sustainable cities and communities (SDG 11) and climate action (SDG 13). First piloted in Bhutan and Cambodia in 2011 with support from the GCCA and the EU, LoCAL has been deployed across 14 countries and over 100 local governments, with more country initiatives under preparation. The collective lessons learned from linking performance-based climate resilience grants, capacity building support in climate change related areas and support to core systems and procedures on handling of climate change investments, eligible expenditures, etc. have been collected and documented in a set of guidelines now approved by the UNFCCC.
LoCAL is engaged in 31 countries, and helps to coordinate public policies for adaptation and decentralization. It gives the choice to those most affected by climate change impacts to adapt to new conditions, to test new practices and to live with dignity. LoCAL also makes it possible to increase the level of funds made available to local communities. The assignment will be closely linked to the roll out of the LoCAL programme in Nepal.
Task description
Under the direct supervision of UNCDF Programme Officer, the UN University Volunteer will undertake the following tasks:
Support UNCDF's Country Office Nepal team in carrying out the preparatory activities to roll out the Local Climate Adaptive Living (LoCAL) Facility programme in Nepal;
Support the review of municipalities' gaps and opportunities to build sustainable climate resilient investments and climate actions adapting to climate change impacts;
Contribute to research and review initiatives undertaken in Nepal in promoting green jobs, climate change adaptation interventions; community level interventions building resilience of communities;
Support the team research good practices in integrating climate change adaptation into local governments' planning and budgeting systems and analyse trends in the area of National Adaptation Plan, National Determined Contribution implementation at the local level;
Assist the review of related policies preparation of knowledge products on initiatives UNCDF's interventions and on the reporting of the same.
Participate in related meetings and take note of follow up actions.
Participate in online related learning courses offered by the programme.
Support the write up of articles related to events and initiatives undertaken and contribute to quarterly reporting.
Any other tasks as may be required relating to UNCDF's interventions in country.
Furthermore, UN Volunteers are required to:
Strengthen their knowledge and understanding of the concept of volunteerism by reading relevant UNV and external publications and take active part in UNV activities (for instance in events that mark International Volunteer Day);
Be acquainted with and build on traditional and/or local forms of volunteerism in the host country;
Reflect on the type and quality of voluntary action that they are undertaking, including participation in ongoing reflection activities;
Contribute articles/write-ups on field experiences and submit them for UNV publications/websites, newsletters, press releases, etc.;
Assist with the UNV Buddy Programme for newly-arrived UN Volunteers;
Promote or advise local groups in the use of online volunteering, or encourage relevant local individuals and organizations to use the UNV Online Volunteering service whenever technically possible.
Eligibility criteria
Age: 18 – 26
Additional eligibility criteria: –
Nationality: Candidate must be a national of a country other than the country of assignment.
Donor priorities: –
Requirements
Required experience
0 years of experience in Climate Change research, climate finance, development finance; Previous experience as a volunteer and/or experience of another culture, (i.e. studies, volunteer work, internship) would be highly regarded.
Area(s) of expertise
Development programmes, Energy and environment
Driving license
–
Languages
English, Level: Fluent, Required
Required education level
Secondary education
Competencies and values
Accountability
Adaptability and Flexibility
Building Trust
Client Orientation
Commitment and Motivation
Commitment to Continuous Learning
Communication
Creativity
Ethics and Values
Integrity
Judgement and Decision-making
Knowledge Sharing
Managing Performance
Planning and Organizing
Professionalism
Respect for Diversity
Self-Management
Technological Awareness
Working in Teams
Other information
Living conditions and remarks
The UNV will be placed in the UNCDF Country Office in Kathmandu Nepal and will work alongside the country office team. The UNV may be required to travel to pilot municipalities accompanying the country team as and when required. Should unforeseen exigencies such as the pandemic affect travel, due considerations will be made to allow the UNV to work from home.
Inclusivity statement
United Nations Volunteers is an equal opportunity programme that welcomes applications from qualified professionals. We are committed to achieving diversity in terms of gender, care protected characteristics. As part of their adherence to the values of UNV, all UN Volunteers commit themselves to combat any form of discrimination, and to promoting respect for human rights and individual dignity, without distinction of a person's race, sex, gender identity, religion, nationality, ethnic origin, sexual orientation, disability, pregnancy, age, language, social origin or other status.
Note on Covid-19 vaccination requirements
Selected candidates for certain occupational groups may be subject to inoculation (vaccination) requirements, including against SARS-CoV-2 (Covid-19) in line with the applicable host entity policy.
Advertisement end date: 14/05/2023