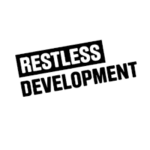 Senior Events and Student Fundraising Manager
London, Greater London
Apply by: Monday 26 June 2023 at 9am UK time.
Please note:
This role can be based remotely in the UK but applicants must currently be based in the UK and have the right to work in the UK.
There will be 2 rounds of interviews anticipated to take place in early July.
Applicants must have a full drivers licence and access to a vehicle.
About Restless Development
Restless Development is a global non profit agency. We support the collective power of young leaders to create a better world. We are independently registered and governed in nine countries (India, Nepal, Sierra Leone, Tanzania, Uganda, UK, USA, Zambia and Zimbabwe) bound together by our vision for youth power. We run youth-led programmes to tackle the issues that young people care about the most – We also run the Youth Collective – a growing network of over 4000 local youth civil society groups and organisations in 185 countries. We are committed to creating an agency that walks the talk on power shifting, using the power shifting checklist, both internally and externally.
Our approach to safeguarding
Restless Development considers the welfare and protection of children, young people and vulnerable adults to be an organisational imperative with primacy over the success of programmes or strategic objectives. We recognise that safeguarding is everyone's responsibility and we expect all of our staff, volunteers and partners to ensure we protect the communities in which we operate from harm and abide by our Safeguarding Policy.
About the role
The Senior Events and Student Fundraising Manager is a role within Restless Development's UK Fundraising team. The fundraising team's income has grown year on year and there is huge potential to continue to grow this further and create impact at scale.
The Senior Events and Student Fundraising Manager will be leading Schools Triathlon programme and university student partnerships. The Schools Triathlon is a mass-participation sporting event for children aged 7-13. Its aim is to encourage more children into sport while also teaching them the importance of fundraising. Over the years, the events have raised over £3.4m for Restless Development and local charities and over 9,000 children have taken part. We are aiming to deliver 10 events in 2024 and significantly expand the series. Restless Development is also working with five universities who will be taking on the Kilimanjaro and Machu Picchu hikes in 2024. You and your team will be managing these accounts, ensuring that the challenge leaders are supported to recruit a team, reach their fundraising targets and ready to take on the challenge of a lifetime!
We are looking for an energetic team-player, proactive individual with great interpersonal skills who is happy to get stuck in.
Key responsibilities
Manage a growing budget of over £1.2m, ensuring that the Schools Triathlon programme is well run and meets fundraising targets and the Schools Triathlon team (40%)
Deliver 10+ Triathlon events to be delivered in 2024 and lead the Schools Triathlon team to develop the event series and schools programme to grow systematically year on year.
Oversee the management and day-to-day running of the Schools Triathlon programme to ensure it is being run successfully.
Manage the Headline Sponsor of the Schools Triathlon, ensuring that they are being cultivated and demonstrate value for money so they renew year upon year.
Work closely with the new Corporate Partnerships role to ensure that new leads have a compelling sponsorship offer.
Liaise with key stakeholders, including Trustees and SLT, and manage the Schools Triathlon Committee and the events delivery partners as well as relationships with third parties.
Work with our Head of Philanthropy and Partnerships and Safeguarding Officer and our Senior Safety, Security and Safeguarding Manager as Safeguarding Lead to ensure that we are preventing harm to children and young adults and promoting their health, well-being and human rights.
Work closely with the Philanthropy team to identify and cultivate potential new corporate supporters.
Examine income spreadsheets to ensure events are meeting planned targets, and report back against performance on a monthly basis.
Ensure that regular performance reviews with line reports and support is given to the Schools Triathlon team to run the programme successfully.
Significantly grow our Schools Triathlon programme year on year (30%)
Create a plan to expand our host and feeder school network across the country, identifying and attending meetings with them to pitch the Schools Triathlon programme.
Ensure that we are able to grow and deliver high quality events in partnership with our Events Delivery company(s).
Develop and pitch our Schools Chosen Charity offer to a selection of schools within our Triathlon network.
Work closely with the Senior Management Team to ensure the Schools Triathlons are in line with Restless Development's strategy.
Improve our systems and processes for Triathlon registration and onboarding new schools, for efficient and effective use of time across the Triathlon team.
Work with Restless Development's Finance team to increase efficiency and streamline financial processes.
Work with the Fundraising team to scope and develop a system to use from 2024 onwards, with budgets secured in 2023.
Lead on our university student partnerships, managing our five accounts for 2024 and pitching to new universities and RAGs (20%)
Work with your team to manage five university accounts who will be hiking Mount Kilimanjaro or Machu Picchu in 2024. This includes pitching to confirm RAGs, recruitment to get students to join a hike and fundraising support calls to all participants so that they reach their fundraising targets and deadlines.
Work with our Tanzania Hub to offer extras for those hiking Mount Kilimanjaro and may want to visit our Restless Development office and meet young leaders we work with.
Support Challenge Leaders through in-person events and calls to ensure that they have a complete team and feel prepared to undertake their challenge.
Liaise with a third company party who we have a partnership with and will be delivering the hikes.
Offer other hikes/treks to corporates and individuals if appropriate..
Other (10%)
Throughout September to February, present some assemblies in schools to inspire pupils to sign-up to the Schools Triathlon
Must attend the Schools Triathlons in April and May, and other occasional evening and weekend work, for which time off in lieu will be given
Many of the schools we have relationships with are not accessible by public transport, so it is vital you have access to a reliable roadworthy vehicle. All travel will be reimbursed in accordance with Restless Development's travel policy.
Log relevant information onto Restless Development's database, CiviCRM and use CiviCRM to strategically manage workload and report on KPIs every month.
Manage the Schools Triathlon and student fundraising income and expenditure lines in the budgets, by reporting back on the management accounts on a monthly basis with variances, along with feeding into broader team planning.
Undertake any other duties as requested by the Head of Philanthropy and Partnerships to support the Fundraising Teams joint mission.
Ad hoc – evening and weekend work with partners or for the wider team, including meetings and events (time in lieu will be given).
Job title: Senior Events and Student Fundraising Manager
Location: Waterloo, London (remote work may be considered with travel to the office once a month)
Salary: £47,580 per annum
Preferred start date: August 2023
Length of contract: Permanent
Reports to: Head of Philanthropy and Partnerships
Expected travel: Frequent travel around London and other areas in the UK for school assemblies and university/school meetings. Occasional evening and weekend work for Schools Triathlon events in April-May and other stewardship events for which time off in lieu will be given. Occasional overseas travel to Restless Development Hubs may be possible if of interest.
Other requirements: Must have a full drivers licence and access to a vehicle. Will be required to complete DBS check.
About you
We are looking for people with the right competencies and skills for the role, and who demonstrate the personal qualities consistent with our values.
Our value: HEART – We are who we serve. We are brave.
Embeds a values-led culture across a number of programmes and/or teams by empowering Managers to uphold appropriate Values-led behaviour within their individual teams.
Fosters a climate of innovation and continual improvement across a number of programmes and/or teams. Empowers Managers to promote change and resolve issues within their individual teams.
Our value: HEAD – Delivers Quality. We are 100% professional.
Takes full accountability for performance and value-for-money across a number of programmes and/or teams. Ensures effective collaboration to deliver quality and overcome challenges against strategic goals.
Confidently makes decisions which may affect multiple programmes and/or teams; taking measured risks when necessary. Empowers and supports managers to consider the bigger picture when faced with difficult decisions or when weighing up measured risks.
Our value: VOICE – We generate leaders. We are proud to carry the banner for youth-led development.
Plays a key role in strategy development and is accountable for the performance of multiple programmes and/or teams. Inspires and supports others to take on a leadership role.
Drives their own personal development, committing to new challenges which build capacity and cross-team collaboration for the organisation. Supports Managers to fulfil their potential through effective performance management, mentoring and other opportunities for growth.
Our value: HANDS – We are in it together. We listen and learn.
Builds consensus and commitment amongst staff and major national partners. Confidently anticipates and responds to challenge or resistance. Coaches others to communicate strategically.
Is a role model for collaboration across multiple programmes and/or teams, and with major national partners. Cultivates national and regional partnerships.
Skills and experience
Essential
Fundraising events experience, preferably challenge events with young audiences
Confident public speaker, happy to deliver workshops, pick up the phone and talk to supporters
Outstanding interpersonal skills and the ability to influence to achieve change
Experience managing individuals and holding performance management meetings
Strong written communications skills
Excellent planning, organisational and logistical skills
Ability to manage relationships with multiple stakeholders
Ability to work to deadlines and balance multiple priorities
Ability to work as a team to meet deadlines and targets
Positive attitude and willingness to learn and grow
Desirable
Experience using a CRM database
Experience with digital campaigns
Knowledge of International Development
Restless Development is an Equal Opportunities employer and welcomes applications from all sectors of the community. Restless Development will ensure that no applicant or staff member receives less favourable treatment on the grounds of gender, sexual orientation, marital status, social status, caste, race, ethnic origin, religious belief, age, HIV status, disability, or any other factor that cannot be shown to be relevant to performance.
What we do for you
Remuneration
We are proud to commit to a transparent global salary scale, ensuring a fair and comparable system of pay across all global locations. In addition to salary, we offer pension contributions and other benefits in accordance with the local Hub.
Values and Culture
At Restless Development, we're proud that the strength and integrity of our Values has been recognised by staff, young people, donors and others who we work with. Beyond this, we have a culture of recognising and celebrating both our Values and our global achievements with monthly Values Champions and an annual Values Day.
Work-life Balance
It goes without saying that we work hard at Restless Development. We also recognise the importance of helping staff to maintain a positive work-life balance by offering:
24 days annual leave (in addition to public holidays and with an extra day of annual leave given for each full year of service, up to a maximum of 28 days).
Birthday Leave
Access to flexible working.
Generous study leave, maternity, paternity or adoption leave, and other leave allowances.
Professional Development
Restless Development is proud to be an employer who recognises potential and invests in the development of its staff. We are committed to the professional development of our staff through:
Empowering opportunities to work on significant projects which stretch and inspire staff – allowing them to develop on-the-job.
Regular performance management.
Training and development opportunities, including supporting our staff to identify mentors both within and outside of the agency.
Quarterly Staff Workshops for all staff to give and receive agency updates, receive training, and socialise.
Travel and Medical Insurance
When travelling abroad with work, all staff will be covered by Restless Development's travel and medical insurance.
To Apply
Please submit your CV and a cover letter that provides tangible examples of how your skills, knowledge and experience will support your ability to perform the key priorities outlined in the above job description (using no more than 750 words)