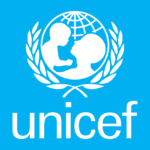 Senior Finance Associate (Reporting), GS-7 (Post # 95510), Finance section, UNICEF Global Shared Services Centre, Budapest, Hungary
Job no: 561470
Contract type: Fixed Term Appointment
Duty Station: Budapest
Level: G-7
Location: Hungary
Categories: Financial Management
UNICEF works in some of the world's toughest places, to reach the world's most disadvantaged children. To save their lives. To defend their rights. To help them fulfill their potential.
Across 190 countries and territories, we work for every child, everywhere, every day, to build a better world for everyone.
And we never give up.
UNICEF's Global Shared Services Centre (GSSC) in Budapest, Hungary provides services to UNICEF offices globally in the areas of Finance, Human Resources, Payroll and Information Technology. For more information about GSSC please visit our webpage at and check this Global Shared Services Centre (GSSC) and check this YouTube video.
For every child, a calling. 
We are committed, passionate, and proud of what we do.  Promoting the rights of every child is not a job, it's a calling.
How can you make a difference?  
UNICEF GSSC is looking for an action-oriented individual who will be responsible for analysis of business relevant data to guide the Section's decision making, improved performance and driving of process efficiencies and identify requirements, design and implement reporting systems based on these needs.
This will involve:
Proactive and efficient support to the transactional streams in close collaboration with the GSSC reporting, SQM and BIS teams
Planning and maintenance of the schedule and workflow for multiple reports and administrative tasks. Work directly with subject matter experts to produce, contribute, review, or approve the results.
Configuration and administration of Microsoft Power BI dashboards, reports, and datasets.
Report delivery:
Extraction, filtering, and aggregation of data using logical queries and programming with (Microsoft Office Suite; Advanced Excel skills, PowerBI and SQL) in the development of one time or recurring reports.
Construction of data metrics, statistics, and analyses
Support to internal teams by integrating data from multiple sources to produce requested or required data elements and reporting.
Analyze clients' business and data requirements and convert them into reporting or Microsoft Power BI dashboards and reports.
For Key functions, Accountabilities and related duties/tasks please check the Job Description of the post.
To qualify as an advocate for every child you will have…
Completion of secondary education, preferably supplemented by technical courses related to the scope of the job is required. A university (Bachelor's) degree in the field of Business, Finance, or Accounting from a reputable institute is an asset.
Minimum of seven (7) years of relevant work experience in the area of finance processes with International Corporates or other international organization's. A completed university degree from an accredited institution will be counted toward the minimum work experience requirements. i.e. in the form of one year of completed education being equivalent to one year of relevant work experience (for fully completed degrees only).
Minimum of 3 years of relevant work process experience within a Procure to Pay (P2P) or Record to Report (R2R) Shared Services Centre environment.
Experience in working with Data Analytical tools including Microsoft Data Suite, Phyton and SQL
Informed of latest Data Analytic tools and processes and best in class standards
Fluency in both spoken and written English is required. Knowledge of another official UN language (Arabic, Chinese, French, Russian or Spanish) is an asset.
As an advocate for every child, you will receive
A competitive Salary is exempted from paying national income taxes in Hungary on United Nations emoluments and the UN Salary Scale worldwide Salaries and Allowances (UN) and a salary calculator for simulation.
Holidays and leave, including 30 days of annual leaves per year
Parental leave
Dependency allowance
United Nations sponsored medical insurance plan
Pension plan
Optional life insurance plan
Access to professional development and learning programs, online learning and learning path
Access to staff well-being support
Access to career development support
Please visit Compensation and Benefit site on UNICEF Career page
 For every Child, you demonstrate… 
UNICEF's Core Values of Care, Respect, Integrity, Trust and Accountability and Sustainability (CRITAS) underpin everything we do and how we do it. Get acquainted with Our Values Charter: UNICEF Values 
UNICEF competencies required for this post are…
(1) Builds and maintains partnerships (2) Demonstrates self-awareness and ethical awareness (3) Drive to achieve results for impact (4) Innovates and embraces change (5) Manages ambiguity and complexity (6) Thinks and acts strategically (7) Works collaboratively with others
To view our competency framework, please visit here. 
During the recruitment process, we test candidates following the competency framework. Familiarize yourself with our competency framework and its different levels: competency framework here. 
UNICEF is here to serve the world's most disadvantaged children and our global workforce must reflect the diversity of those children. The UNICEF family is committed to include everyone, irrespective of their race/ethnicity, age, disability, gender identity, sexual orientation, religion, nationality, socio-economic background, or any other personal characteristic.
We offer a wide range of benefits to our staff, including paid parental leave, breastfeeding breaks and reasonable accommodation for persons with disabilities. UNICEF strongly encourages the use of flexible working arrangements.
UNICEF has a zero-tolerance policy on conduct that is incompatible with the aims and objectives of the United Nations and UNICEF, including sexual exploitation and abuse, sexual harassment, abuse of authority and discrimination. UNICEF is committed to promote the protection and safeguarding of all children. All selected candidates will, therefore, undergo rigorous reference and background checks, and will be expected to adhere to these standards and principles.
Background checks will include the verification of academic credential(s) and employment history. Selected candidates may be required to provide additional information to conduct a background check.
Requirement for internal applicants  
Internal applicants from GSSC are required to complete the courses of Learning Paths that are identified as essential when applying to the level of this post. Please visit the L&D Portal Learning and Development (sharepoint.com) for more information.
Remarks:
General Service (GS) staff are locally recruited staff and therefore, candidates are personally responsible for any travel and accommodation arrangements. UNICEF does not facilitate MFA accreditation for locally recruited staff.
Applicants must be nationals of EU countries or in possession of a valid work permit. Please attach a copy of your work permit to your application submission.
UNICEF appointments are subject to medical clearance.  Issuance of a visa by the host country of the duty station, which will be facilitated by UNICEF, is required for IP positions. Appointments are also subject to inoculation (vaccination) requirements, including against SARS-CoV-2 (Covid). Government employees that are considered for employment with
UNICEF are normally required to resign from their government before taking up an assignment with UNICEF. UNICEF reserves the right to withdraw an offer of appointment, without compensation, if a visa or medical clearance is not obtained, or necessary inoculation requirements are not met, within a reasonable period for any reason.
Only shortlisted candidates will be contacted and advance to the next stage of the selection process.
Advertised: 03 May 2023 Central Europe Daylight Time
Deadline: 17 May 2023 Central Europe Daylight Time