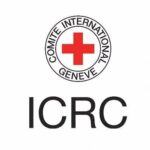 Senior Forensic Specialist
Requisition ID: 20685
Region: Global Deployment Option
Contract type: Open-ended contract
Who we are
The International Committee of the Red Cross (ICRC) works worldwide to provide humanitarian protection and assistance to people affected by conflict and armed violence. We take action in response to emergencies and at the same time promote respect for international humanitarian law. We are an independent and neutral organization, and our mandate stems essentially from the Geneva Conventions of 1949. We work closely with National Red Cross and Red Crescent Societies and with their International Federation in order to ensure a concerted, rational and rapid humanitarian response to the needs of the victims of armed conflict or any other situation of internal violence. We direct and coordinate the international activities conducted in these situations.
Role description
The ICRC seeks Forensic experts for several positions worldwide with continuous departures throughout the year.
Forensic professionals are needed to collaborate closely with government officials and local forensic actors to ensure an adequate legal framework for forensic operations and efficient mechanisms of cooperation and exchange (including the development of standard guidelines).
They also guarantee that forensic practitioners are appropriately skilled to carry out their tasks related to events of humanitarian concern.
Main responsibilities
As a Senior Forensic Specialist, you will contribute to the ICRC's humanitarian action in:
Direct support to affected families
Ensure the follow up of ICRC Tracing requests regarding missing people. Instead of performing casework, the professional will focus on analysis and evaluation of data, decision about the next course of action, collection Ante Mortem/Post Mortem, BRS data, categorization.
Participate in family information sessions regarding the identification processes of their beloved ones.
Advisory to the authorities
Advise and support them on the strengthening of the legal framework regarding the dignified management of the dead according to the best standards and to IHL when needed.
Support the Operational Medico-Legal System: help to strengthen the cooperation and coordination between ministries (Min of Health, Min of Justice, Min of Defense), and institutions (Morgues, Hospital, National Society).
Advise on Standard Operating Procedures and work on capacity building in providing training on mass grave search, exhumation, methods on identification in laboratories, techniques of archaeology/anthropology, medical procedures, and DNA analysis.
Sensitize, advocate and/or provide support to authorities on the execution of Emergency Response Preparedness.
Partnership
Externally act as the point of contact for institutions on technical and policy-level issues related to promoting standard methodologies associated with the management of the dead.
Program management
Carry out forensic country assessments in agreement with the ICRC method and approach.
Craft a transversal humanitarian response (strategy) with the Forensic element, then implement a plan of action and supervise its efficiency.
Build and provide up to date reporting according to ICRC standards, methods, and tools.
Supervise, mentor, and manage a small team of staff involved in Forensic activities.
Desired profile and skills
Required
Masters' degree or equivalent in medical, biological, or forensic sciences. Preferred areas of expertise: forensic pathology, anthropology/archaeology, genetics, odontology, molecular biology.
At least 8 years post-graduate forensic case-work experience.
Advanced knowledge in English (min C1 level) and preferably good level in another working language in the ICRC (B2 level) namely Spanish and/or French and/or Arabic and/or Russian.
Experience in report writing, and dedication towards the highest forensic scientific and ethical procedures.
Desire to work in proximity to affected people and communities.
Assets
Experience in forensic practice applied to humanitarian or human rights investigations.
Experience in cases related to post-conflict missing persons.
Broad-based experience related to the scientific and legal identification of human remains and to an integrated reconciliation process.
Previous experience in supervising forensics team.
Experience in Management of the Dead from Emergencies/DVI, with knowledge in high-throughput mortuary management and identification methods in mass casualty events.
Multi-context knowledge and understanding of the medico-legal framework for death investigations.
Proven experience of working in multi-cultural and multi-disciplinary teams.
Experience with legislation/regulation/policy development.
Skills and experience in rapid situation analysis, and strategy development, implementation, monitoring and evaluation.
Proven practice in delivering forensic training and capacity to adapt the message to diverse audiences.
Teaching experience at a university level and/or contribution to relevant scientific publications in the area of forensic.
Experience in the creation of technical and non-technical guidelines and protocols.
Experience and practice in negotiations and public relations.
Our operational & field constraints
In line with the principle of neutrality, the ICRC does not assign personnel to a country of which they are nationals.
You are in good health and meet medical health checks requirements before qualifying for field deployments.
You have a valid driving license for manual transmission vehicles and be able to drive such vehicles independently in unfamiliar terrain.
Are you prepared to accept unaccompanied postings (i.e. no spouse, partner, children or dependents) for at least 6 months.
What we offer
Rewarding work in a humanitarian and multicultural environment with attractive salary and social benefits.
Institutional onboarding program and opportunities for further in-house training.
Opportunity to join an ICRC talent pool and be considered for future assignments elsewhere.
One return trip to the employee's domicile accompanied by family members.
Additional information
Type of mobility: International
Length of assignment: 18 months minimum
Starting date: Depending on operational needs – continuous
The ICRC values diversity and is committed to create an inclusive working environment. We welcome applications from all qualified candidates.
Apply today and build your humanitarian career with us!