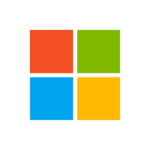 Senior Technical Program Manager
Multiple Locations, United States + 6 more locations
Date posted: Aug 08, 2023
Job number: 1601405
Work site: Up to 100% work from home
Travel: 0-25 %
Role type: Individual Contributor
Profession: Program Management
Discipline: Technical Program Management
Employment type: Full-Time
Overview
Cloud Operations and Innovation (CO+I) is the engine that powers Microsoft's cloud services. The team is responsible for designing, building, and operating our global datacenters; managing the demand planning and capacity utilization of our unified infrastructure. We focus on smart growth with an emphasis on automation, data driven engineering, cost-effectiveness, and environmental sustainability.
The Core Services Infrastructure & Compliance Program Management (CSIC) Team is seeking a Senior Technical Program Manager who is a thought leader, is creative and adaptable. This role will work across software, networking, and security engineering teams to develop an automation platform to standardize common workflows. This is a unique opportunity to build the tooling that will assist our aggressive goals for growth!
Microsoft's mission is to empower every person and every organization on the planet to achieve more. As employees we come together with a growth mindset, innovate to empower others and collaborate to realize our shared goals. Each day we build on our values of respect, integrity, and accountability to create a culture of inclusion where everyone can thrive at work and beyond.
In alignment with our Microsoft values, we are committed to cultivating an inclusive work environment for all employees to positively impact our culture every day.
Responsibilities
The Senior Technical Program Manager encompasses a broad scope including:
Creating roadmaps, specifications, and reports for the automation of policy, deployment workflows and verification to standardize changes across network and security devices.
Researching the problem space to craft clear requirements delivering on the business expectations while allowing engineers to easily build, execute and test.
Execute comprehensive plans by working across groups to prioritize deliverables, manage risks, react quickly to challenges, report regular status, evaluate deliverable completion, define quality success criteria, and ability iterate on product development
Apply data driven insights and ability to develop KPIs (key performance indicators) to measure program effectiveness, and communicate to decision makers in regular forums
Communicating goals with your teammates to motivate them to execute on time and at a high-quality level while fostering a collaborative and inclusive environment
Identify product, and process gaps, and then iteratively drive improvements as well as ensuring adoption of improved support experiences
Create process design and documentation
Manage ADO (Azure DevOps) process adherence
and lastly to have fun and enjoy the work and time spent with colleagues.
Qualifications
Required/Minimum Qualifications:
Bachelor's Degree AND 4+ years experience in engineering, product/technical program management, data analysis, or product development

OR equivalent experience.

2+ years experience managing cross-functional and/or cross-team projects.
Other Requirements:
Ability to meet Microsoft, customer and/or government security screening requirements are required for this role. These requirements include, but are not limited to, the following specialized security screenings: Microsoft Cloud Background Check: This position will be required to pass the Microsoft Cloud background check upon hire/transfer and every two years thereafter.
Additional or Preferred Qualifications
Bachelor's Degree AND 8+ years experience in engineering, product/technical program management, data analysis, or product development

OR equivalent experience.

6+ years experience managing cross-functional and/or cross-team projects.
1+ year(s) experience reading and/or writing code (e.g., sample documentation, product demos).
2+ years' experience in process automation and end-to-end tool development
Efficient communication skills with experience in creating executive presentations, technical specs, and white papers
People networking and relationship management skills
Experience with Azure DevOps engineering planning
Proficient analytical capabilities
Proficiency with Microsoft Office Applications and Tools – Excel, Outlook, Word, SharePoint, PowerPoint, Teams, Power BI, Power Automate/Power Platform, Azure DevOps
Technical Program Management IC4 – The typical base pay range for this role across the U.S. is USD $112,000 – $218,400 per year. There is a different range applicable to specific work locations, within the San Francisco Bay area and New York City metropolitan area, and the base pay range for this role in those locations is USD $145,800 – $238,600 per year.
Certain roles may be eligible for benefits and other compensation. Find additional benefits and pay information here: https://careers.microsoft.com/us/en/us-corporate-pay
#COICareers
#COIEngCareers
#COISecCareers
Benefits/perks listed below may vary depending on the nature of your employment with Microsoft and the country where you work.
Industry leading healthcare
Educational resources
Discounts on products and services
Savings and investments
Maternity and paternity leave
Generous time away
Giving programs
Opportunities to network and connect
Microsoft is an equal opportunity employer. All qualified applicants will receive consideration for employment without regard to age, ancestry, citizenship, color, family or medical care leave, gender identity or expression, genetic information, immigration status, marital status, medical condition, national origin, physical or mental disability, political affiliation, protected veteran or military status, race, ethnicity, religion, sex (including pregnancy), sexual orientation, or any other characteristic protected by applicable local laws, regulations and ordinances. If you need assistance and/or a reasonable accommodation due to a disability during the application process, read more about requesting accommodations.