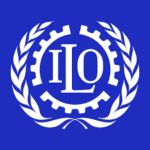 International Labour Organization
Grade: NOB
Publication date: 01 March 2023
Application deadline (midnight local time): 31 March 2023
Vacancy no.: DC/ADDIS ABABA/NO/2023/02
Job ID: 10511
Department: RO-Africa
Organization Unit: CO-Addis Ababa
Location: Addis Ababa
Contract type: Fixed Term
The recruitment process for National Officer positions is subject to specific local recruitment and eligibility criteria.
The following are eligible to apply:
ILO Internal candidates in accordance with paragraphs 31 and 32 of Annex I of the Staff Regulations.
External candidates
The ILO values diversity among its staff and welcomes applications from qualified female candidates. We also encourage applicants with disabilities. If you are unable to complete our online application form due to a disability, please send an email to ilojobs@ilo.org.
*Conditions of employment for external candidates: In conformity with existing ILO practice, the appointment of an external candidate will normally be made at the first step of this grade.
Introduction
Large mixed migration movements continue to top the global political agenda, as reflected in the 2016 UN New York Declaration, and remain at the forefront of concerns, discussions and collaboration across the multilateral system and beyond. These movements create considerable challenges for countries of first asylum, transit and destination, as well as countries of origin, including through impact on socio-economic environments, such as labour markets of host countries, particularly where these may have already been under pressure and there is high unemployment. The majority of refugee populations are hosted by low- and middle-income countries. As displacement has become increasingly protracted, responses are becoming more focused on durable solutions to support more dignified, inclusive and comprehensive programmes for refugees and the communities that host them to facilitate self-reliance and empowerment and strengthen social cohesion. It is paralleled by regional and country-level efforts in several areas, including in the Middle East and North Africa region and in the Horn of Africa.
In this context, the Government of the Netherlands has launched a new partnership initiative – the PROSPECTS Partnership Programme (hereinafter referred to as the "programme") – built on the combined strengths, experience and values of specific development and humanitarian organizations to develop a new paradigm in responding to forced displacement crises. The partners include: the Government of the Netherlands, the International Finance Corporation (IFC), the ILO, the UNHCR, UNICEF and the World Bank. The programme aims to help transform the way governments and other stakeholders, including the private sector, respond to forced displacement crises – and in particular: (1) to enhance the enabling environment for the socio-economic inclusion of forcibly displaced persons (to mitigate their plight during years of exile and to best prepare them for their return); (2) to enhance access to education and child protection for vulnerable children on the move; and (3) to strengthen the resilience of host communities through inclusive socio-economic development that also benefits forcibly displaced persons.
Reporting lines
Under overall guidance of the Director of the ILO Office in Addis Ababa, the Skills Development Officer will report directly to the Programme Manager in Ethiopia for all operational, technical and administrative issues to ensure delivery of technical-related outputs and overall project implementation. S/he will also receive additional technical support and supervision from the Regional Technical Specialist for Skills and Employment based in ILO Addis Ababa.
Main duties and responsibilities
In coordination with the Programme Manager, analyse economic and labour market trends and employment priorities in host communities and refugees' settlements in order to help align skills development interventions of the project with the broader policy frameworks and employment creation potentials.
Support effective implementation of the programme through: the provision of inputs, the delivery of outputs, and the planning, monitoring and evaluation of activities. Deliveries and outcomes must be in conformity with ILO policies and project strategies and in accordance with ILO programming guidelines and country/action programmes, and the administrative and financial procedures in consultation with the PM and ILO CO-Addis.
Support the effective management of funds/budgets allocated to the programme, in accordance with ILO rules and regulations.
Provide support to relevant government ministries, ILO social partners and other key national and international partners, in close collaboration with the PM, ILO CO-Addis, DWT Cairo and HQ units as relevant and within the context of the Decent Work Country Programme.
Provide technical guidance and support in the capacity building of selected implementing partners to facilitate knowledge, awareness and smoother implementation of skills development programmes and initiatives.
Provide technical guidance and support in the capacity building of selected implementing partners to facilitate knowledge, awareness and smoother implementation of skills development programmes and initiatives.
Required qualifications
Education
An advanced university degree in development, business management, social science, economics, labour, technical and vocational education or a related discipline/field.
Experience
At least five years' experience in the area of skills development, project design, management and implementation. Familiarity with ILO policies, technical programmes and procedures
Experience working with the United Nations, ministries of labour or other government ministries, departments and agencies, would be an added advantage, as would experience of working in crisis and refugee settings.
Languages
Excellent knowledge and command of English. Knowledge of Somali language will have added value.
Competencies
Proven ability to take ownership of all responsibilities, to act with integrity and transparency by maintaining social, ethical and organisational norms, and to meet all commitments within the prescribed time, cost and quality standards.
Good knowledge of the market systems approach and entrepreneurship promotion tools
Ability to develop clear strategic goals consistent with the programme's objectives, and to design and synthesise strategies for programme development.
Ability to travel 50% of the time.
Ability to advocate and provide policy advice.
Ability to work effectively in a team and excellent interpersonal skills.
Recruitment process
Please note that all candidates must complete an on-line application form. To apply, please visit the ILO Jobs website. The system provides instructions for online application procedures.
Fraud warning
The ILO does not charge any fee at any stage of the recruitment process whether at the application, interview, processing or training stage. Messages originating from a non ILO e-mail account – @ilo.org – should be disregarded. In addition, the ILO does not require or need to know any information relating to the bank account details of applicants.