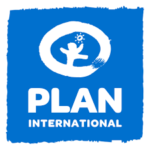 Date: 21-Apr-2023
Location: Chipata, Zambia
Company: Plan International
Organization Background
Plan International is an independent development and humanitarian non-governmental organization that advances children's rights and equality for girls. We believe in the power and potential of every child. But this is often suppressed by poverty, violence, exclusion and discrimination. And its girls who are most affected. Working together with children, young people, our supporters and partners, we strive for a just world, tackling the root causes of the challenges facing girls and all vulnerable children. We support children's rights from birth until they reach adulthood. And we enable children to prepare for – and respond to – crises and adversity. We drive changes in practice and policy at local, national and global levels using our reach, experience and knowledge. We have been building powerful partnerships for children for 80 years, and are now active in more than 70 countries.
Working in Zambia since 1996, Plan International Zambia's development and humanitarian programmes focus primarily on Inclusive Quality Education, Skills and Opportunities for Youth Employment and Entrepreneurship, Sexual Reproductive Health and Rights, Early Childhood Development and Gender Responsive Child Protection. Child protection is key in all that we do. Plan International Zambia has Programme Areas (PAs) in; Central, Luapula, and Eastern Provinces including in Lusaka, where the Country Office is located.
Location: Eastern Program Area, Chipata
Reports to: Sponsorship Coordinator
Grade: A
Closing Date: 5 May, 2023
Position Description:
The purpose of Sponsorship Assistant is to assist in planning, implementing, coordinating, monitoring and evaluation of child sponsorship programmes; undertake child sponsorship communication activities; and activities for mobilizing resources for child sponsorship programmes.
The incumbent will be reporting to the Sponsorship Coordinator.
Responsibilities:
Ensure that all sponsorship communications are verified for quality purposes.
Ensure that all sponsored children's cancellations are verified in the field and validated.
Ensure sponsored children records and other related documents are properly stored, managed and information access is as per data management policy.
Maintain a zero backlog in sponsorship communication production by ensuring that all communications are cleared within the required period.
Carry out weekly corporate system back-ups for safety of sponsorship communication information.
Validation of 100% completed SCI/SCU updates for quality assurance.
Data entry of sponsorship annual updates (SCU/SCIs) as per production schedule.
Carry out weekly corporate system back-ups for safety of sponsorship communication information.
Validation of 100% completed SCI/SCU updates for quality assurance.
Data entry of sponsorship annual updates (SCU/SCIs) as per production schedule.
Facilitate training workshops for children, volunteers and community-based organisations on community managed sponsorship communications.
Establish and develop the capacities of community-based organisation in the management of sponsorship communications at community level.
Ensure community-based organisations are actively involved in the community managed sponsorship processes.
Promote children's participation in the development of sponsorship communications and area documents.
Participate in the planning, monitoring and evaluation of child sponsorship communications and area documents at PA level.
Track SCs/families' participation and benefits in Plan programs in line with the sponsorship commitments.
Promote the integration of sponsorship with other sectors.
Establish partnerships with various stakeholders to increase local resource mobilization and long-term sustainability.
Document achievements and best practices in sponsorship for internal and external circulation.
Demonstrate commitment to Plan's child protection policy through implementing the policy fully, and report any actual or potential risk situations following the reporting procedures, being aware of abuse and risks to children, being vigilant, becoming familiar with the Child Protection Policy.
Raise children's rights/protection awareness within Plan and amongst partners and community members.
Ensure that all contracts entered by suppliers adhere to the child protection issues.
Understands and puts into practice the responsibilities under Safeguarding and GEI policies and Plan International's Code of Conduct (CoC), ensuring that concerns are reported and managed in accordance with the appropriate procedures.
Educational Qualifications and Experience:
Diploma in IT, Social Sciences, Social Work, Education or related discipline
A minimum of 2 years works related experience in similar role
Facilitation skills.
Qualifications or experience in data management.
Competencies:
Customer care attitude in teams that models and promotes efficient services.
Familiarity with gender and financial inclusion issues and promotes the development of effective systems and policies
Supporting colleagues and partners to embed gender and inclusion in all programme and influence activities including resource mobilisation and policy positions.
Good analytical and critical thinking skills, including ability to find, absorb, analyse and prioritise information from many different sources,
Plan work, anticipate risks, and set goals within area of responsibility
Team player with problem solving skills
Excellent communication skills
Plan International provides equal employment opportunities to qualified and experienced women and men, Women are especially encouraged to apply.
We want Plan International to reflect the diversity of the communities we work with, offering equal opportunities to everyone regardless of age, disability, gender reassignment, marriage and civil partnership, pregnancy and maternity, race, religion or belief, sex or sexual orientation.
Plan International believes that in a world where children face so many threats of harm, it is our duty to ensure that we, as an organisation, do everything we can to keep children safe. This means that we have particular responsibilities to children that we come into contact with and we must not contribute in any way to harming or placing children at risk.
A range of pre-employment checks will be undertaken in conformity with Plan International's Safeguarding Children and Young People policy. Plan International also participates in the Inter Agency Misconduct Disclosure Scheme. In line with this scheme we will request information from applicants previous employers about any findings of sexual exploitation, sexual abuse and/or sexual harassment during employment, or incidents under investigation when the applicant left employment. By submitting an application, the job applicant confirms their understanding of these recruitment procedures.
Early application is encouraged as we will review applications throughout the advertising period and reserve the right to close the advert early.
Please note that Plan International will never send unsolicited emails requesting payment from candidates.