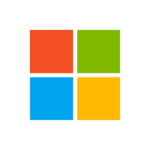 Strategic Account Executive, Healthcare
Pittsburgh, Pennsylvania, United States
Date posted: Sep 01, 2023
Job number: 1602249
Work site: Up to 100% work from home
Travel: 25-50 %
Role type: Individual Contributor
Profession: Sales
Discipline: Strategic Account Management
Employment type: Full-Time
Overview
Microsoft's mission is to empower every person and every organization on the planet to achieve more. As employees we come together with a growth mindset, innovate to empower others, and collaborate to realize our shared goals. Each day we build on our values of respect, integrity, and accountability to create a culture of inclusion where everyone can thrive at work and beyond.
As a Strategic Account Executive, you will be responsible for developing and executing strategic account plans to drive revenue growth, deepen customer relationships, and maximize Microsoft's presence within the Healthcare industry. Your role will involve collaborating closely with cross-functional teams and leveraging your technical expertise in Cloud, particularly Azure, and IT Architecture to deliver comprehensive solutions that meet the customer's business objectives.
Join Microsoft as a Strategic Account Executive and play a pivotal role in driving growth and success. Bring your technical expertise, strategic mindset, and passion for customer success to help shape the digital transformation journey of our valued customers.
Responsibilities
Customer Engagement
Proactively elevates customer engagement strategy among internal stakeholders and partners to foster trust and brand growth and loyalty through multiple levels of the customer's organization through consultative engagement in the assigned accounts, leading broad team efforts. Connects the customer to Microsoft business and technical executives establishes Rhythm of Business (RoB) with top customer sponsors to regularly highlight the value of the Microsoft solutions and subsequent Return on Investment (ROI). Articulates Microsoft's and partners' point of view and creates deep and long-term through joint stakeholder mapping connections with customers (e.g., C-Suite) to influence purchase decisions, increase interaction and participation, and expand impact into other segments. Assists partners in joint-selling by establishing joint desire to create new go-to-markets and accelerating through different levels of the organization (e.g., President). Leverages digital selling methods (e.g., digital) to grow your network and create a pipeline, consume account-based marketing outputs, and reflect in the engagement strategy in our customer plan.
Proactively develops a comprehensive understanding of the customer's business and technology needs and priorities for each assigned account. Identifies opportunities to drive optimizations and new business and technology solutions based on customer's strategies. Presents solutions and ideas based on customer insights. Advocates on behalf of the customer internally, ensuring requests and needs of assigned accounts are being addressed. If industry aligned, also develops a comprehensive understanding of the customer's industry.
Supports impact transformation solutions (e.g., forward thinking, flagship) through technology for assigned accounts in multiple, global businesses that drive outcomes which create business value for customers. Experienced in leveraging consultative and insightful listening skills to own the development of strategies that showcase the value added by innovative ideas grounded on digital transformation for accounts based on account needs and customer's expectations. Is sought out by the customer for guidance related to transformation. Ability to influence and mitigate risk proactively. Ensures line-of-business wins are captured (e.g., press release, video) as reference for multi-region/worldwide scale. Deploys showcase solutions into customer digital transformation centers for broader distribution.
Account Management
Leads the development and application of mature and dynamic account plans utilizing common sales and delivery methodology for the Microsoft sales organization grounded on often-tailored methodologies to manage business portfolios. Leads strategies for assigned accounts that yield volume sales and open new opportunities for both Microsoft and the customers and that are on track with goals, outcomes, and forecasts. Leads multiple, diverse, and teams and industry contacts on plan execution for various accounts. Coordinates with industry contacts to identify new business opportunities and drive account growth. Orchestrates extended team and embraces partners to scale business by understanding partner goals and creating an interested in mutual business growth, and deep understanding of plan to ensures achievement of revenue and consumption targets. Drives integrated joint account governance through customer plan on regular frequency. Identifies initial stakeholders, customer needs, and customer priorities. Proposes initial Solutions/Sales Plays. Leverages sales acumen to set action items and approach to drive big bets and drive new business opportunities based on customer strategy and priorities.
Thinks strategically about customer planning for assigned accounts, setting standards and priorities, outlining where to and how to invest resources of the account management team and other stakeholders, engaging internal and external decision makers on long-term business planning, and anticipating needs of assigned accounts to turn enterprise accounts into strategic accounts. Influences to scale strategic plans (inclusive of partners) and involves senior leadership team. Ensures teams are documenting in the Account Plan.
Oversees a complex/multiple account(s) and leads planning and prioritization efforts to anticipate and ensure appropriate responses to account needs. Develops strategies to manage pipeline and meet sales goals by reviewing forecasts, assessing and mitigating risks, and ensuring strategy alignment with business priorities. Leads virtual teams to properly re-adjust priorities, all while maintaining commitment and accountability. Prioritizes line of business projects to achieve business outcomes. Reduces complexity for the customer and for internal teams by prioritizing the most strategic partners to deliver outcomes.
Proactively expands network of key internal (e.g., Industry Solutions [IS]) and external partners and other business decision makers in customers' accounts to ensure execution of core tasks and transactions, to grow partner impact, and to provide seamless account management experience for customers. Leads efforts with key mainstream partners to develop and promote long-term, mutually-beneficial business and technology transformation strategies and works with other roles and partners to formulate transformation and expansion strategies that ensure customer success. Identifies board influencers and proactively engages with them to drive Microsoft's perspective in the account. Drives joint solutions with partners. Where applicable, shares opportunities outbound with partners, and reviews/accepts opportunities shared inbound. Proactively engages and works with partners' sellers directly to drive non-qualified opportunity momentum and deal closure inclusive of partners.
Sales Excellence
Leverages relationships with key customer contacts in assigned accounts to identify and understand the drivers of satisfaction and/or dissatisfaction. Coordinates internally to craft long-term strategies aimed at maintaining levels of customer satisfaction and increasing Microsoft's presence within the customer's organization. Orchestrates others (e.g., Customer Success Account Management [CSAM]) to anticipate issues/risks on customer satisfaction, identify drivers of dissatisfaction, determine the root cause of problems, remove blockers, and establish recovery action plan to improve customer's overall experience.
Leverages key executive relationships to build trust with the customer. Proactively establishes agreement on success measures and manages execution on success measures to prevent need for recovery plans. Drives customer engagement by participating Microsoft advisory boards, etc., to provide feedback.
Positions oneself as a thought leader and trusted advisor internally and externally to executive-level business decision makers of multiple assigned accounts by leveraging best-in-class sales techniques to lead extended virtual teams and key stakeholders with deep industry knowledge (e.g., customers' sponsors) to build relationships with decision makers of assigned accounts. Document and creates stakeholder map in the account plan of the key decision makers, influencers, sentiment, etc.
Actively engages decision makers of assigned accounts to articulate Microsoft's value proposition aligned to customer's business objectives and/or elevate Microsoft's industry status as a preferred partner. Takes a consultative approach to understanding impacts with the customer and translates features into business impact and outcomes that accelerate the customer's digital presence. Tailors solutions that satisfy customers' key performance indicators (KPIs) and align the right partner solution for customer industry needs.
Develops compelling, value-proposition presentations (e.g., with the use of business cases) and specialized business plans for customers that drive business outcomes. Demonstrates thought leadership and presents business plans to customers to generate new non-qualified opportunities. Guides others on how to tailor industry-specific presentations. Presents outcome based cross solution strategies.
Develops and implements plans for maximizing upselling/cross-selling non-qualified opportunities in certain accounts. Drives plans to highlight Microsoft's and partners' solutions to solving additional business and technology issues and aims to expand budget allocated to Microsoft. Leverages virtual teams to identify and act on new non-qualified opportunities while utilizing common sales and delivery methodology for the Microsoft sales organization.
Industry Knowledge
Leverages knowledge of and experience with Microsoft's product landscape, solutions, and strategy to address customer's needs. Partners with internal industry contacts (e.g., with industry teams, industry specific partners) to strengthen understanding of the industry. Leverages deep understanding of their customer to shares knowledge with virtual team and promote customer business perspectives.
Other
Embody our Culture and Values
Qualifications
Required/Minimum Qualifications
13+ years experience in working in an industry (e.g., Healthcare) and/or driving digital transformation

OR Bachelor's Degree AND 10+ years experience working in an industry (e.g., Healthcare) and/or driving digital transformation
OR Master's Degree AND 9+ years experience working in an industry (e.g., Healthcare) and/or driving digital transformation.

6+ years experience making recommendations to and/or collaborating with mid-to-senior level executives.
8+ years experience closing large, complex agreements/deals.
Additional or Preferred Qualifications
Bachelor's Degree AND 13+ years experience working in an industry (e.g.,Healthcare) and/or driving digital transformation

OR Master's Degree AND 11+ years experience working in an industry (e.g.,Healthcare) and/or driving digital transformation.
Strategic Account Management IC5 – The typical base pay range for this role across the U.S. is USD $122,400 – $216,500 per year. There is a different range applicable to specific work locations, within the San Francisco Bay area and New York City metropolitan area, and the base pay range for this role in those locations is USD $166,100 – $235,000 per year. Certain roles may be eligible for benefits and other compensation. Find additional benefits and pay information here: https://careers.microsoft.com/us/en/us-corporate-pay
Benefits/perks listed below may vary depending on the nature of your employment with Microsoft and the country where you work.
Industry leading healthcare
Educational resources
Discounts on products and services
Savings and investments
Maternity and paternity leave
Generous time away
Giving programs
Opportunities to network and connect
Microsoft is an equal opportunity employer. All qualified applicants will receive consideration for employment without regard to age, ancestry, citizenship, color, family or medical care leave, gender identity or expression, genetic information, immigration status, marital status, medical condition, national origin, physical or mental disability, political affiliation, protected veteran or military status, race, ethnicity, religion, sex (including pregnancy), sexual orientation, or any other characteristic protected by applicable local laws, regulations and ordinances. If you need assistance and/or a reasonable accommodation due to a disability during the application process, read more about requesting accommodations.