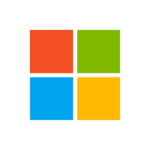 Supply Chain Manager
Austin, Texas, United States
Job number: 1543929
Date posted: Apr 26, 2023
Travel: 0-25 %
Profession: Supply Chain
Role type: Individual Contributor
Employment type: Full-Time
Work site: Up to 50% work from home
The Microsoft Capacity Supply Chain and Provisioning group is an exciting and fast-evolving engineering group within Microsoft. Capacity Supply Chain Provisioning's (CSCP) mission is to optimize and deliver industry-leading cloud infrastructure and foundational technologies for Microsoft's online services used by our customers around the world.
The organization is responsible for strategy and delivery of the foundational platform for all Microsoft Online Services, including demand and capacity forecasting, supply chain, data centers, networking, bandwidth, operations, and incident management. CSCP supports over 200 online businesses including Bing, O365, OneDrive, Xbox and Windows Azure branded services. Our focus is on smart growth, high efficiency, and delivering a trusted experience to customers and partners worldwide.
We are looking for a Supply Chain Manager to join the Tier 2 Supply Chain Team in the Cloud Sourcing, Supply Chain, and Sustainability group within CSCP.
This position will be responsible for creating the Supply Plan of Record for several of our long- lead component suppliers, with a focus on Hard Drives and Tape/Libraries. This includes driving actions to ensure reliable supply of raw materials for our system integration partners, management of materials at our 3rd party logistics (3PL) stocking locations and aggressive inventory turns while maintaining supply targets.
We are looking for a Supply Chain Manager who will contribute to defining key processes and systems requirements, including managing day-to-day interactions with suppliers, providing forecast and capturing supply capability information. This role will engage across multiple groups within Microsoft to assure supply salience and mitigate risk.
Responsibilities
As a Supply Chain Manager you will be responsible for:
Work with internal teams to drive 3PL and system integrator alignment to supply Hard Drives and Tape/Libraries to meet production targets.
Meet regularly with assigned suppliers to review forecast, capture supply commitments, and publish updates internally.
Review all Purchase Orders (PO) placed by MSFT System Integrators to assure compliance and supportability against our 3PL inventory positioning.
Manage metrics including days of supply, Excess & Obsolete (E&O), shortages within lead time and inventory exposure at each supplier to improve performance.
Work with Supply Chain and Capacity Planning teams on the timing and availability of product transitions to plan for platform end of life (minimizing E&O inventory) and ramp of new platforms.
Define inventory buffer targets and strategies in conjunction with Component Planning based on historical usage and forecast and define financial risk/liability associated with said buffers.
Perform scenario analysis to understand impact of component shortages and demand upside/downside on Supply Plan of Record.
Qualifications
Required Qualifications:
Bachelor's Degree in Engineering, Industrial Engineering, Supply Chain Management, Operations Management, Supply Chain Analytics, or related field AND 1+ year(s) supply planning, operations, supply chain, indirect supply planning, technology-related supply chain, sourcing and manufacturing, or related experience

OR Master's Degree in Engineering, Industrial Engineering, Business, Supply Chain Management, Operations Management, Supply Chain Analytics, or related field
OR equivalent experience.

1+ years of experience in Electronics manufacturing supply planning or related fields
Background Check Requirments:
Ability to meet Microsoft, customer and/or government security screening requirements are required for this role. These requirements include but are not limited to the following specialized security screenings: Microsoft Cloud Background Check: This position will be required to pass the Microsoft Cloud background check upon hire/transfer and every two years thereafter.
Preferred Qualifications:
Master's degree in business, supply chain, operations management or engineering
Capable of performing complex data analysis to identify problems or opportunities to improve supply chain performance
Proficient knowledge of electronics manufacturing processes and logistics
Experience managing inventory and material movement through a 3rd party logistics provider.
Direct experience in electronics assembly and server industry.
Competent understanding of Supply Planning elements and process
Proven track record of delivering change, process improvement, and lean manufacturing solutions.
Expert level in Microsoft Excel and other Microsoft Office applications
Able to think and plan strategically and execute tasks with methodical attention to detail.
Ability to work under continual deadline constraints
Comfortable working in a fast-paced, high-growth environment
Supply Planning IC3 – The typical base pay range for this role across the U.S. is USD $72,800 – $144,000 per year. There is a different range applicable to specific work locations, within the San Francisco Bay area and New York City metropolitan area, and the base pay range for this role in those locations is USD $95,100 – $157,900 per year.
Certain roles may be eligible for benefits and other compensation. Find additional benefits and pay information here: https://careers.microsoft.com/us/en/us-corporate-pay
Microsoft is an equal opportunity employer. All qualified applicants will receive consideration for employment without regard to age, ancestry, color, family or medical care leave, gender identity or expression, genetic information, marital status, medical condition, national origin, physical or mental disability, political affiliation, protected veteran status, race, religion, sex (including pregnancy), sexual orientation, or any other characteristic protected by applicable laws, regulations and ordinances. We also consider qualified applicants regardless of criminal histories, consistent with legal requirements. If you need assistance and/or a reasonable accommodation due to a disability during the application or the recruiting process, please send a request via the Accommodation request form.
Benefits/perks listed below may vary depending on the nature of your employment with Microsoft and the country where you work.
#CSCPJobs
Benefits and Perks
Industry leading healthcare
Savings and investments
Giving programs
Educational resources
Maternity and paternity leave
Opportunities to network and connect
Discounts on products and services
Generous time away