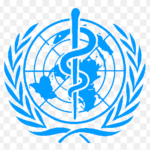 World Health Organization
Grade: P2
Contractual Arrangement: Temporary appointment under Staff Rule 420.4
Contract Duration (Years, Months, Days): one year
Job Posting: Mar 29, 2023, 6:59:31 AM
Closing Date: Apr 19, 2023, 3:59:00 PM
Primary Location: Switzerland-Geneva
Organization: HQ/HPS Health Product Policy and Standards
Schedule: Full-time
IMPORTANT NOTICE: Please note that the deadline for receipt of applications indicated above reflects your personal device's system settings.
OBJECTIVES OF THE PROGRAMME
The Access to Medicines and Health Products (MHP) Division works with Member States and partners to improve the access to safe, quality assured, efficacious and affordable medicines and health products and to promote that these are used rationally. In line with the GPW 13 strategic priorities and to achieve greater country impact, the HPS Department works with the Regulation and Prequalification (RPQ) Department in the MHP division in the wider framework of access to medicines and health products and Universal Health Coverage and cooperates with the disease-oriented programmes (among others HIV/AIDS, TB, malaria, NCDs and mental health, reproductive health and maternal and child health, immunization) and health systems oriented programs such as Primary Health Care. The department works with a wide range of UN organizations, international partners, expert networks and WHO Collaborating Centres. WHO launched the Global Cooperation on Assistive Technology (GATE initiative) in 2014 to support countries to improve access to AT and in turn, to fulfil related commitments to the United Nations Convention on the Rights of Persons with Disabilities and Sustainable Development Goals. Within the ATM unit, the ATA team is responsible for continuation of the GATE initiative. The ATA team's work includes development of normative tools and guidance, develop partnerships across the organization and beyond and in providing technical support to Member States to improve access to assistive technology for their populations. The team is also responsible for the development of the Global Report and Progress Reports every four years on Assistive Technology and the other mandates set out in the World Health Assembly Resolution WHA71.8.
DESCRIPTION OF DUTIES
In close collaboration with other teams in the department, other WHO departments, regional and country offices, and external stakeholders as appropriate, the incumbent will contribute towards implementation of the 71st WHA resolution on improving access to assistive technology, support developing new initiatives and will perform the following tasks:
Support development of the Priority Assistive Products List (APL 2.0).
Assist in collaborative activities with other WHO teams and units especially related to disability and ageing.
Contribute towards development of new initiatives in the areas of digital technology, health emergencies response and sports.
Provide technical support to the regional/country offices and Member States, as and when requested.
Disseminate the Global Report on Assistive Technology and assist in implementing its recommendations.
Support the team lead and other team members on all tasks relating to the GATE initiative as required:
– Training, procurement and provision of assistive products.
– Desk research, reviewing and editing technical documents, publications, communications material.
– Writing/editing GATE communications, including quarterly newsletter, website content, and factsheets on assistive technology.
– Liaising with communication officers for web pages updates and other communications.
– Managing the GATE online community network.
Perform all other related duties as assigned.
REQUIRED QUALIFICATIONS
Education
Essential: A first university degree in public or global health, rehabilitation science, biomedical or rehabilitation engineering, epidemiology, health informatics or related fields.
Desirable: A Master's degree or post-graduate diploma in the above mentioned subjects or with specialization in assistive technology.
Experience
Essential: At least two years` experience in the field of assistive technology or provision of other health products. At least one year of relevant professional experience in data management, processing and analysis related to assessment of access to medicines, health products or assistive technology.
Desirable: Working experience in WHO or other UN organizations would be considered an asset.
Skills
Technical knowledge and experience in provision of assistive technology or other health products, specifically in less resourced settings.
Technical knowledge in the design, development and implementation of national assistive technology policies and programmes; partnership development, assessment and survey design, quantitative and qualitative methods of outcome analysis.
Excellent organization and project management skills, including use of project planning tools. Excellent communication and computer literacy skills.
WHO Competencies
Teamwork
Respecting and promoting individual and cultural differences
Communication
Producing results
Building and promoting partnerships across the organization and beyond
Use of Language Skills
Essential: Expert knowledge of English.
Desirable: Beginner's knowledge of another UN language (Arabic, Chinese, French, Russian, Spanish).
REMUNERATION
WHO salaries for staff in the Professional category are calculated in US dollars. The remuneration for the above position comprises an annual base salary starting at USD 48,805 (subject to mandatory deductions for pension contributions and health insurance, as applicable), a variable post adjustment, which reflects the cost of living in a particular duty station, and currently amounts to USD 3311 per month for the duty station indicated above. Other benefits include 30 days of annual leave, allowances for dependent family members, home leave, and an education grant for dependent children.
ADDITIONAL INFORMATION
This vacancy notice may be used to fill other similar positions at the same grade level.
Only candidates under serious consideration will be contacted.
A written test may be used as a form of screening.
In the event that your candidature is retained for an interview, you will be required to provide, in advance, a scanned copy of the degree(s)/diploma(s)/certificate(s) required for this position. WHO only considers higher educational qualifications obtained from an institution accredited/recognized in the World Higher Education Database (WHED), a list updated by the International Association of Universities (IAU)/United Nations Educational, Scientific and Cultural Organization (UNESCO). The list can be accessed through the link: http://www.whed.net/. Some professional certificates may not appear in the WHED and will require individual review.
Any appointment/extension of appointment is subject to WHO Staff Regulations, Staff Rules and Manual.
Staff members in other duty stations are encouraged to apply.
For information on WHO's operations please visit: http://www.who.int.
WHO is committed to workforce diversity.
WHO prides itself on a workforce that adheres to the highest ethical and professional standards and that is committed to put the WHO Values Charter into practice.
WHO has zero tolerance towards sexual exploitation and abuse (SEA), sexual harassment and other types of abusive conduct (i.e., discrimination, abuse of authority and harassment). All members of the WHO workforce have a role to play in promoting a safe and respectful workplace and should report to WHO any actual or suspected cases of SEA, sexual harassment and other types of abusive conduct. To ensure that individuals with a substantiated history of SEA, sexual harassment or other types of abusive conduct are not hired by the Organization, WHO will conduct a background verification of final candidates.
WHO has a smoke-free environment and does not recruit smokers or users of any form of tobacco.
WHO has a mobility policy which can be found at the following link: http://www.who.int/employment/en/. Candidates appointed to an international post with WHO are subject to mobility and may be assigned to any activity or duty station of the Organization throughout the world.
Applications from women and from nationals of non and underrepresented Member States are particularly encouraged.
*For WHO General Service staff who do not meet the minimum educational qualifications, please see e-Manual III.4.1, para 220.