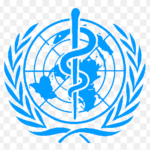 World Health Organization
Technical Officer – Investigations Operations Support and Intake – (2302158)|
Grade: P4
Contractual Arrangement: Fixed-term appointment
Contract Duration (Years, Months, Days): 2 years
Job Posting: May 23, 2023, 8:02:51 PM
Closing Date: Jun 14, 2023, 3:44:00 AM
Primary Location: Switzerland-Geneva
Organization: HQ/IOS Office of Internal Oversight Services DGO
Schedule: Full-time
IMPORTANT NOTICE: Please note that the deadline for receipt of applications indicated above reflects your personal device's system settings.
OBJECTIVES OF THE PROGRAMME
The IOS Investigation Unit (INT), under the supervision of the Head Investigation, manages and conducts assessments and investigations into allegations of misconduct, such as fraud, theft and embezzlement, corruption, abuse of privileges and immunities, sexual exploitation and sexual abuse, sexual harassment, workplace harassment and abuse of authority/abusive conduct, retaliation on whistleblowers, or other acts or omissions in conflict with the general obligations that involve WHO staff and other personnel. INT also investigates allegations of fraud and other financial irregularities committed by contractors, implementing partners, and other third parties, deemed to be detrimental to WHO. In addition, INT may undertake proactive investigations in high-risk areas that are susceptible to fraud, corruption and other wrongdoings.IOS conducts investigations in accordance with the Uniform Principles and Guidelines for Investigations endorsed by the 10th Conference of International Investigators, with the WHO Legal Framework for Addressing Non-Compliance with the United Nations Standards of Conduct, and with the IOS Investigation Guidelines, as relevant.
DESCRIPTION OF DUTIES
Within the IOS Investigations Function, under the supervision of the Team Lead – Operations Support & Data Analytics, the Technical Officer – Investigations Operational Support and Intake will be responsible for:
Intake:
Review and assess the information received, relating to reports of concern (e.g. formal complaints, hotline reports, anonymous emails, referrals etc.) received in IOS from a variety of sources, including analysis of the jurisdictional authority,
Undertake preliminary assessments of allegations and, when necessary, obtain additional information to determine relevance and credibility;
Conduct risk-based prioritization of allegations and propose actions for disposition of cases to the Team Lead – Operations Support & Data Analytics.
Produce high-quality case assessments, closure and referral notes and other investigation documents.
Policy and reporting:
Provide policy development and review for the Investigation function to ensure compliance with best practices for the conduct of investigations;
Provide legal and policy advice and guidance to investigators as required to ensure investigations conform with established regulatory frameworks.
Reporting:
Validate and provide periodic reports on the status and results of investigations, including case management statistics and KPIs to internal and external stakeholders as required.
Prepare responses to information requests regarding IOS investigations, as required.
Coordination:
Coordinate guidance and technical feedback with the Legal Counsel (LEG), the Compliance, Risk Management and Ethics Office (CRE), Human Resources (HRT) and other relevant offices at WHO in relation to case intake and/or referral of matters for consideration by other units, (including on prevention, awareness and response activities).
Other tasks:
Contribute to the ongoing development of professional practices within IOS.
Participate in the development and implementation of the IOS learning and training development plan.
Perform all other related duties as assigned by Team Lead Operations Support & Data Analytics and Head of Investigation, and/or Director IOS.
REQUIRED QUALIFICATIONS
Education
Essential:
Advanced level university degree (Master's level or above) in law, investigations, information management, finance, audit, public administration or related field relevant to the position.
Desirable:
Formal professional training in a comprehensive range of investigation-related areas is an advantage.
Experience
Essential:
A minimum of 7 years of progressively responsible professional experience in conducting/managing administrative investigations and/or policy development related to investigations including at least 5 years of experience with quality assurance reviews and assessments in the field of investigations.
Demonstrated experience conducting quality assurance assessments and providing policy advice in the field of investigations.
Demonstrated experience at the international level.
Desirable:
Field experience in complex and challenging operating environments is desirable as is experience in the UN or other international organizations.
Skills
Strong technical skills and knowledge in operations support and data analytics and how it relates to administrative fact-finding investigations.
Strong skills in case intake processes.
Strong skills and knowledge in the policy formulation and development related to investigations, as well as strong skills in the provision of providing legal and policy advice in the subject matter area.
Ability to listen, adapt, persuade and transform.
Ability to get things done.
Building & Sharing Knowledge: Provides advice & support to others, including managing staff reporting to the position.
Strong skills in building team morale and consensus.
Skills in relationship management.
Builds strong client relationships.
The ability to focus on client results and impacts, and multitasking.
Manages conflict and stress.
Concrete skills in developing evidence-based high-quality reports and outputs.
The ability to exercise sound judgment/analysis conducting quality assurance reviews and assessments.
Demonstrates ability to perform in accordance with relevant professional standards for administrative investigations. Demonstrates ability to use and apply the following technical process and tools, in order to improve the efficiency and effectiveness of IOS services:
Microsoft Office Suite;
Investigation software (case management /information management systems environments);
Familiarity with forensic tools and analysis techniques.
Knowledge of inter-governmental governing processes;
Strong knowledge of UN system policies, rules, regulations and procedures is highly desirable.
WHO Competencies
Teamwork
Respecting and promoting individual and cultural differences
Communication
Ensuring the effective use of resources
Producing results
Creating an empowering and motivating environment
Use of Language Skills
Essential:
Expert knowledge of English.
Desirable:
Intermediate knowledge of French.
Intermediate knowledge of Other UN languages.
The above language requirements are interchangeable.
REMUNERATION
WHO salaries for staff in the Professional category are calculated in US dollars. The remuneration for the above position comprises an annual base salary starting at USD 77,326 (subject to mandatory deductions for pension contributions and health insurance, as applicable), a variable post adjustment, which reflects the cost of living in a particular duty station, and currently amounts to USD 5136 per month for the duty station indicated above. Other benefits include 30 days of annual leave, allowances for dependent family members, home leave, and an education grant for dependent children.
ADDITIONAL INFORMATION
This vacancy notice may be used to fill other similar positions at the same grade level
Only candidates under serious consideration will be contacted.
A written test may be used as a form of screening.
In the event that your candidature is retained for an interview, you will be required to provide, in advance, a scanned copy of the degree(s)/diploma(s)/certificate(s) required for this position. WHO only considers higher educational qualifications obtained from an institution accredited/recognized in the World Higher Education Database (WHED), a list updated by the International Association of Universities (IAU)/United Nations Educational, Scientific and Cultural Organization (UNESCO). The list can be accessed through the link: http://www.whed.net/. Some professional certificates may not appear in the WHED and will require individual review.
Any appointment/extension of appointment is subject to WHO Staff Regulations, Staff Rules and Manual.
Staff members in other duty stations are encouraged to apply.
For information on WHO's operations please visit: http://www.who.int.
WHO is committed to workforce diversity.
WHO prides itself on a workforce that adheres to the highest ethical and professional standards and that is committed to put the WHO Values Charter into practice.
WHO has zero tolerance towards sexual exploitation and abuse (SEA), sexual harassment and other types of abusive conduct (i.e., discrimination, abuse of authority and harassment). All members of the WHO workforce have a role to play in promoting a safe and respectful workplace and should report to WHO any actual or suspected cases of SEA, sexual harassment and other types of abusive conduct. To ensure that individuals with a substantiated history of SEA, sexual harassment or other types of abusive conduct are not hired by the Organization, WHO will conduct a background verification of final candidates.
WHO has a smoke-free environment and does not recruit smokers or users of any form of tobacco.
WHO has a mobility policy which can be found at the following link: http://www.who.int/employment/en/. Candidates appointed to an international post with WHO are subject to mobility and may be assigned to any activity or duty station of the Organization throughout the world.
Applications from women and from nationals of non and underrepresented Member States are particularly encouraged.