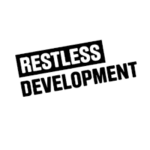 US Partnerships Manager
Remote, New York (Remote)
Apply by 9am (GMT) 11th August
(Initial interviews w/c 21st August)
Please note you must have the right to work in the US.
About Restless Development
Restless Development is a global non profit agency. We support the collective power of young leaders to create a better world. We are independently registered and governed in nine countries (India, Nepal, Sierra Leone, Tanzania, Uganda, UK, USA, Zambia and Zimbabwe) bound together by our vision for youth power. We run youth-led programmes to tackle the issues that young people care about the most – We also run the Youth Collective – a growing network of over 4000 local youth civil society groups and organisations in 185 countries. We are committed to creating an agency that walks the talk on power shifting, using the power shifting checklist, both internally and externally.
Our approach to safeguarding
Restless Development considers the welfare and protection of children, young people and vulnerable adults to be an organisational imperative with primacy over the success of programmes or strategic objectives. We recognise that safeguarding is everyone's responsibility and we expect all of our staff, volunteers and partners to ensure we protect the communities in which we operate from harm and abide by our Safeguarding Policy.
About the role
We are looking for a Partnerships Manager to be based in the US. This is not your typical fundraising role. This is an opportunity for someone with experience in trusts & foundations and institutional fundraising with an interest in shaping how Restless Development can restore power to young leaders through fundraising and partnerships in line with the ambitions in our new Global Resourcing Strategy.
We are looking for someone with a background in trusts & foundations and institutional fundraising. The successful candidate will work with a network of Resource Mobilisation staff around the world to help us achieve the ambitious target and objectives in our Global Resourcing Strategy; raising £36 million for Restless Development's work over the next 3 years, whilst also ensuring that more resources are channelled to youth civil society organisations and grassroots youth movements in the Global South so that they are able to drive change in their communities.
The role will be based in New York, with responsibility for raising funds for the global agency, primarily from US foundations and US Government agencies, but also from individual philanthropists.
Key responsibilities
1. External Engagement:
Lead relationships and represent in the Youth Development US Networks
Communications, as required, on social media channels
Coordinate and host external panel, events and drinks, as required.
2. Prospecting and donor cultivation:
Lead on the successful delivery of Restless Development's fundraising plan and objectives.
Work to achieve the ambitions, objectives and targets outlined in the Global Resourcing Strategy.
Identify, prospect and cultivate funding leads; working closely with Directors and their teams.
Develop capacity statements and other fundraising resources which outline our expertise across the agency to support donor cultivation.
Provide high-quality relationship and grant management to existing donors.
Pitch and promote our work externally, particularly within the US.
3. Development of high-quality concepts, offers and proposals to US foundations and institutional donors:
Lead on the development of concepts, offers and proposals which showcase the expertise of the agency and are co-created with young people and youth civil society organisations where possible.
Support with progressing priority global strategy leads and developing concepts and proposals as required.
4. Collaboration and coordination across the agency:
Active member of the Global Resource Mobilisation Team (with colleagues in Tanzania, India and UK)
Work closely with the Senior Business Development Director, Head of Resource Mobilisation, Resource Mobilisation Managers (EU and Asia).
Attend and co-chair weekly calls with Resourcing staff across the agency to promote a coordinated approach to programme funding as well as cross-team collaboration.
Provide support to other Resourcing Managers as and where necessary.
Facilitate learning and sharing across Hubs and Regional Managers to support successful fundraising for the global agency.
Train Hub based staff teams on relevant resource mobilisation topics.
5. Other:
Occasional international travel may be part of this role, for donor / partnership meetings, programme visits and accompanying donor visits.
Work with the US Board Chair to set the board agenda and reporting
Support the Finance Manager with management of the US financials and other administrative tasks as required.
Job title: US Partnerships Manager
Location: New York, US
Salary: $72,600 gross per annum
(Other benefits will be available depending on final location e.g. Medical insurance, Vision and Dental cover etc)
Preferred start date: October 2023
Length of contract: 2 years fixed-term with a view to extend.
Reports to: Senior Business Development Director
Expected travel: Occasional domestic and global travel anticipated for donor/ partnerships meetings and conferences.
About you
We are looking for people with the right competencies and skills for the role, and who demonstrate the personal qualities consistent with our values.
Our value: HEART – We are who we serve. We are brave.
Embeds a values-led culture across a number of programmes and/or teams by empowering Managers to uphold appropriate Values-led behaviour within their individual teams.
Fosters a climate of innovation and continual improvement across a number of programmes and/or teams. Empowers Managers to promote change and resolve issues within their individual teams.
Our value: HEAD – Delivers Quality. We are 100% professional.
Takes full accountability for performance and value-for-money across a number of programmes and/or teams. Ensures effective collaboration to deliver quality and overcome challenges against strategic goals.
Confidently makes decisions which may affect multiple programmes and/or teams; taking measured risks when necessary. Empowers and supports managers to consider the bigger picture when faced with difficult decisions or when weighing up measured risks.
Our value: VOICE – We generate leaders. We are proud to carry the banner for youth-led development.
Plays a key role in strategy development and is accountable for the performance of multiple programmes and/or teams. Inspires and supports others to take on a leadership role.
Drives their own personal development, committing to new challenges which build capacity and cross-team collaboration for the organisation. Supports Managers to fulfil their potential through effective performance management, mentoring and other opportunities for growth.
Our value: HANDS – We are in it together. We listen and learn.
Builds consensus and commitment amongst staff and major national partners. Confidently anticipates and responds to challenge or resistance. Coaches others to communicate strategically.
Is a role model for collaboration across multiple programmes and/or teams, and with major national partners. Cultivates national and regional partnerships.
Skills and experience
Essential
Deep commitment to youth-led change and Restless Development's mission
Recent experience in institutional fundraising, with proven expertise of at least one bilateral donor, large Trusts & Foundations, and UN agencies.
A successful track record in initiating, cultivating and securing funds from institutional donor agencies (bilateral / multilateral & T&F).
Demonstrated ability to lead and finalise large scale strategic funding proposals and reports; co-ordinating input from a variety of sources working to tight deadlines.
Proven experience of remote relationship management.
Capacity building, training or coaching of others in the area of fundraising.
An excellent understanding of project cycle management.
Strong knowledge of current and future development and funding trends.
Experience in implementing fundraising strategies.
Excellent written and verbal communication skills.
Effective networking skills.
Strong database and data management skills to record and track progress against agency targets.
Desirable
Experience in the international development sector.
Experience in initiating, cultivating and securing funds from institutional donor agencies (bilateral / multilateral & T&F).
Experience of designing programmes and donor pitches/offers in one of Restless Development's key priority areas – Education and Livelihoods, Gender and Sexual Rights, Voice and Democracy and Climate Justice.
In-country fundraising experience (preferably northern Europe or USA).
Experience of working overseas (preferably in Africa or SE Asia).
Restless Development is an Equal Opportunities employer and welcomes applications from all sectors of the community. Restless Development will ensure that no applicant or staff member receives less favourable treatment on the grounds of gender, sexual orientation, marital status, social status, caste, race, ethnic origin, religious belief, age, HIV status, disability, or any other factor that cannot be shown to be relevant to performance.
What we do for you
Remuneration
We are proud to commit to a transparent global salary scale, ensuring a fair and comparable system of pay across all global locations. In addition to salary, we offer pension contributions and other benefits in accordance with the local Hub.
Values and Culture
At Restless Development, we're proud that the strength and integrity of our Values has been recognised by staff, young people, donors and others who we work with. Beyond this, we have a culture of recognising and celebrating both our Values and our global achievements with monthly Values Champions and an annual Values Day.
Work-life Balance
It goes without saying that we work hard at Restless Development. We also recognise the importance of helping staff to maintain a positive work-life balance by offering:
24 days annual leave (in addition to public holidays and with an extra day of annual leave given for each full year of service, up to a maximum of 28 days).
Birthday Leave
Access to flexible working.
G
enerous study leave, maternity, paternity or adoption leave, and other leave allowances.
Professional Development
Restless Development is proud to be an employer who recognises potential and invests in the development of its staff. We are committed to the professional development of our staff through:
Empowering opportunities to work on significant projects which stretch and inspire staff – allowing them to develop on-the-job.
Regular performance management.
Training and development opportunities, including supporting our staff to identify mentors both within and outside of the agency.
Quarterly Staff Workshops for all staff to give and receive agency updates, receive training, and socialise.
Travel and Medical Insurance
When travelling abroad with work, all staff will be covered by Restless Development's travel and medical insurance.
To Apply
Please submit your CV and a cover letter that provides tangible examples of how your skills, knowledge and experience will support your ability to perform the key priorities outlined in the above job description (using no more than 750 words)