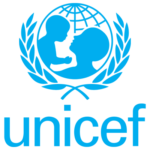 Administrative Assistant (GS5), Fixed Term, Post #104638, Cairo, Egypt.
Job no: 561547
Contract type: Fixed Term Appointment
Duty Station: Cairo
Level: G-5
Location: Egypt
Categories: Administration
UNICEF works in some of the world's toughest places, to reach the world's most disadvantaged children. To save their lives. To defend their rights. To help them fulfill their potential.
Across 190 countries and territories, we work for every child, everywhere, every day, to build a better world for everyone.
And we never give up.
For every child, Care.
How can you make a difference?
Purpose of the job:
Under the supervision and guidance of the supervisor (Administrative Officer), the Administrative Assistant is responsible for executing a broad variety of routine tasks and some specialized for the respective section, requiring thorough knowledge of UNICEF administrative procedures, processes and policies.
KEY ACCOUNTABILITIES and DUTIES & TASKS:
The Administrative assistant supports the section by carrying out a range of procedural, administrative, and operational tasks, to help develop, implement and monitor the country programme on timely and effective delivery.
-Protocol
Liaise with MOFA and authorities for visa and residence for IP staff and their families , vehicle registration .
Assist office staff with letters addressed to Embassies and consulates for Visa required for duty travel.
Assist staff in issuing , cancelling UNLP as per policy and have full custody over all UNLP for all national staff , after the return of duty travel.
-Invoice Processing
Collect invoices and documents for approval for processing in VISION and upload electronic files.
Respond to related transaction status and other inquiries.
-Supplies/Equipment:
Supports management of administrative supplies, office equipment, and updating inventory of items as well as support in Yearend Asset count and supervises adequate and appropriate use of supplies along with purchase and timely distribution of office supplies. will liaise the proper disposal of assets as per policy using PSB tool.
Ensures that services and maintenance of premises are in accordance with organizational standards.
-Mail & Pouch :
Courier Service Operation: Arrange receipt and dispatch of mails and parcels
Diplomatic Pouch Operation: Dispatch all outgoing pouch to New York and Geneva and receipt of pouches from same offices.
Office telecommunication :Maintain office Telecommunication including direct telephone lines and duty mobiles. Payment of all telephone bills.
To qualify as an advocate for every child you will have…
-Completion of secondary education is required, preferably supplemented by technical or university courses related to the field of work.
-A minimum of 5 years of relevant administrative or clerical work experience is required.
-Fluency in spoken English and Arabic.
For every Child, you demonstrate…
UNICEF's Core Values of Care, Respect, Integrity, Trust and Accountability and Sustainability (CRITAS) underpin everything we do and how we do it. Get acquainted with Our Values Charter: UNICEF Values
UNICEF competencies required for this post are…
(1) Builds and maintains partnerships (2) Demonstrates self-awareness and ethical awareness (3) Drive to achieve results for impact (4) Innovates and embraces change (5) Manages ambiguity and complexity (6) Thinks and acts strategically (7) Works collaboratively with others.
During the recruitment process, we test candidates following the competency framework. Familiarize yourself with our competency framework and its different levels: competency framework here.
UNICEF is here to serve the world's most disadvantaged children and our global workforce must reflect the diversity of those children. The UNICEF family is committed to include everyone, irrespective of their race/ethnicity, age, disability, gender identity, sexual orientation, religion, nationality, socio-economic background, or any other personal characteristic.
We offer a wide range of benefits to our staff, including paid parental leave, breastfeeding breaks and reasonable accommodation for persons with disabilities. UNICEF strongly encourages the use of flexible working arrangements.
UNICEF has a zero-tolerance policy on conduct that is incompatible with the aims and objectives of the United Nations and UNICEF, including sexual exploitation and abuse, sexual harassment, abuse of authority and discrimination. UNICEF is committed to promote the protection and safeguarding of all children. All selected candidates will, therefore, undergo rigorous reference and background checks, and will be expected to adhere to these standards and principles. Background checks will include the verification of academic credential(s) and employment history. Selected candidates may be required to provide additional information to conduct a background check.
Remarks:
UNICEF's active commitment towards diversity and inclusion is critical to deliver the best results for children. For this position, eligible and suitable [Males] are encouraged to apply.
UNICEF appointments are subject to medical clearance.  Issuance of a visa by the host country of the duty station, which will be facilitated by UNICEF, is required for IP positions. Appointments are also subject to inoculation (vaccination) requirements, including against SARS-CoV-2 (Covid). Government employees that are considered for employment with UNICEF are normally required to resign from their government before taking up an assignment with UNICEF. UNICEF reserves the right to withdraw an offer of appointment, without compensation, if a visa or medical clearance is not obtained, or necessary inoculation requirements are not met, within a reasonable period for any reason.
Only shortlisted candidates will be contacted and advance to the next stage of the selection process.
Advertised: 30 Apr 2023 Egypt Daylight Time
Deadline: 13 May 2023 Egypt Daylight Time