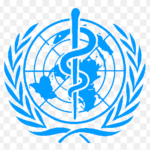 World Health Organizations
Grade: G6
Contractual Arrangement: Fixed-term appointment
Contract Duration (Years, Months, Days): Two years
Job Posting: Mar 10, 2023, 9:28:56 AM
Closing Date: Mar 24, 2023, 4:59:00 PM
Primary Location: India-New Delhi
Organization: SE_IND WR Office, India
Schedule: Full-time
IMPORTANT NOTICE: Please note that the deadline for receipt of applications indicated above reflects your personal device's system settings.
OBJECTIVES OF THE PROGRAMME
WHO India Country Office collaborates with the Government of India and relevant stakeholders within the framework of the collaborative Country Cooperation Strategy, to actively support the development and implementation of national health policies, strategies and plans aiming at promoting access to and utilization of affordable and quality health services and improving the financial protection against health-related risks.
Underlying Values and Core Functions of WHO
WHO's mandate revolves around six (6) leadership priorities specifying (i) advancing universal health coverage; (ii) health related sustainable development goals; (iii) addressing the challenge of non-communicable diseases and mental health, violence and injuries and disabilities; (iv) implementing the provisions of the International Health Regulations (2005); (v) increasing access to quality, safe, efficacious and affordable medical products; (vi) addressing the social, economic and environmental determinants of health. The South-East Asia Region (SEAR) of WHO is made up of 11 countries, with over 1.8 billion people, with India's population of 1.3 billion. All the Member States of WHO/SEAR (Bangladesh, Bhutan, Democratic People's Republic of Korea, India, Indonesia, Maldives, Myanmar, Nepal, Sri Lanka, Thailand and Timor-Leste), share the common value of the highest attainable standard of health as a fundamental human right. All of WHO actions are based on this and rooted in the underlying values of equity, solidarity and participation. The mission of WHO India is to improve quality of life of the 1.3 billion people in India by supporting the government in eliminating vaccine preventable and other communicable diseases, reducing maternal and neonatal mortalities, promoting healthy lifestyles, addressing determinants of health, preparing and responding to health emergencies and strengthening health systems for universal health coverage.
DESCRIPTION OF DUTIES
Under the overall guidance of NPO (Administrative Support) and direct supervision of NPO (Finance), the incumbent performs the following duties:
1. To assist NPO (Finance) in day-to-day financial and administrative operations, including quality control, clearances and reporting; monitoring and evaluating the financial status of various programmes.
2. To provide assistance and advice to technical focal points in elaboration of budget, analyzing ongoing program operations, preparing financial estimates/forecasts for areas of work/components and budgeting activities in relation to the donor budgets.
3. To review invoices to ensure quality assurance and compliance with financial regulations; process payments in a timely manner; coordinate with programme unit, technical units, and GSC to resolve payment relate issues.
4. To vet proposed donor agreements and ensure that the clauses are in accordance with the standard formats and prescribed financial procedures.
5. To liaise with donor's contributions, maintaining related databases, preparing and consolidating financial reports in line with donor's specific requirements.
6. To actively coordinate and follow up with BFU/SEARO and PIR/SEARO for final approval.
7. To undertake administrative and financial quality assurance review of selected contractual partners, involving scrutiny of the expenditure reported, checking the efficacy of the internal control system in place and suggesting steps to strengthen the same, preparing financial review reports and following up on responses. To carry out due diligence analysis before selection of new Contractual Partners.
8. To support in award management and initiate various requests for creating, modification, distribution of Awards.
9. To process expenditure batches, liaise with banking authorities, including preparing related correspondence towards resolving and streamlining banking issues at central and field level, generate MIS, and prepare PPTs as appropriate under guidance from the supervisor.
10. To draw supervisor's attention to exceptional and urgent issues and keep him abridged of the ongoing major transactions and events within the assigned scope of work.
11. To coordinate and liaise with regional office and contractual partners on various budgetary & financial aspects of projects being implemented.
12. Any other duties as assigned by the supervisors.
REQUIRED QUALIFICATIONS
Education
Essential: Completion of secondary school education or equivalent.
Desirable: Master' degree/Professional qualification in Finance / Accounts.
Experience
Essential: At least eight (8) years of relevant experience in administrative work, including at least two (2) years in budget and finance.
Desirable: Relevant experience in WHO or another UN agency is an asset. Experience in Oracle-based or other ERP systems an asset.
Skills
1. Thorough Knowledge of WHO Rules, Regulations and Administrative Procedures.
2. Good knowledge of use of application of microcomputer and software.
3. Ability to initiate and draft reports, correspondence concisely and clearly.
4. Ability to make good working relationships with Government Officials and staff of other UN agencies.
5. Knowledge of financial policies and practices.
WHO Competencies
Teamwork
Respecting and promoting individual and cultural differences
Communication
Knowing and managing yourself
Producing results
Use of Language Skills
Essential: Expert knowledge of English and Hindi.
REMUNERATION
WHO offers staff in the General Services category an attractive remuneration package, which for the above position includes an annual net base salary starting at INR 1,234,734 (subject to mandatory deductions for pension contributions and health insurance, as applicable) and 30 days of annual leave.
ADDITIONAL INFORMATION
This vacancy notice may be used to fill other similar positions at the same grade level.
Only candidates under serious consideration will be contacted.
A written test may be used as a form of screening.
In the event that your candidature is retained for an interview, you will be required to provide, in advance, a scanned copy of the degree(s)/diploma(s)/certificate(s) required for this position. WHO only considers higher educational qualifications obtained from an institution accredited/recognized in the World Higher Education Database (WHED), a list updated by the International Association of Universities (IAU)/United Nations Educational, Scientific and Cultural Organization (UNESCO). The list can be accessed through the link: http://www.whed.net/. Some professional certificates may not appear in the WHED and will require individual review.
Any appointment/extension of appointment is subject to WHO Staff Regulations, Staff Rules and Manual.
For information on WHO's operations please visit: http://www.who.int.
WHO is committed to workforce diversity.
WHO prides itself on a workforce that adheres to the highest ethical and professional standards and that is committed to put the WHO Values Charter into practice.
WHO has zero tolerance towards sexual exploitation and abuse (SEA), sexual harassment and other types of abusive conduct (i.e., discrimination, abuse of authority and harassment). All members of the WHO workforce have a role to play in promoting a safe and respectful workplace and should report to WHO any actual or suspected cases of SEA, sexual harassment and other types of abusive conduct. To ensure that individuals with a substantiated history of SEA, sexual harassment or other types of abusive conduct are not hired by the Organization, WHO will conduct a background verification of final candidates.
WHO has a smoke-free environment and does not recruit smokers or users of any form of tobacco.
This post is subject to local recruitment and will be filled by persons recruited in the local commuting area of the duty station.