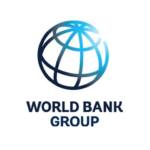 (Associate) Investment Officer – MAS
Job #: req24363
Organization: IFC
Sector: Investment
Grade: GF
Term Duration: 3 years 0 months
Recruitment Type: Local Recruitment
Location: Sao Paulo,Brazil; Bogota, Colombia; Lima, Peru
Required Language(s): English and Spanish or Portuguese
Preferred Language(s):
Closing Date: 10/10/2023 (MM/DD/YYYY) at 11:59pm UTC
Description
IFC — a member of the World Bank Group — is the largest global development institution focused on the private sector in emerging markets. We work in more than 100 countries, using our capital, expertise, and influence to create markets and opportunities in developing countries. In fiscal year 2023, IFC committed a record US$43.7 billion to private companies and financial institutions in developing countries, leveraging the power of the private sector to end extreme poverty and boost shared prosperity as economies grapple with the impacts of global compounding crises. For more information, visit www.ifc.org.
IFC has embarked on an ambitious new growth strategy (IFC 3.0) to stimulate more investment activity in frontier markets. This strategy calls for generating our own opportunities by proactively working "Upstream" to create, deepen, and expand markets and to imagine, design and implement investment projects. It requires taking a systematic approach to understanding the regulatory and sector bottlenecks that prevent the flow of private capital into productive investment in our member countries, and addressing these bottlenecks through World Bank Group engagement on policy reforms and programmatic interventions at the country and sector level. It also requires capacity to leverage WBG programs and projects to develop our own proactive sector interventions and to imagine and design projects even in the absence of reforms.
At the same time, IFC has pledged to significantly increase its investments in climate-related projects, to further sustainability and inclusiveness in emerging markets. IFC plans to deliver on these commitments by working with clients to help them develop and implement their own climate strategies and projects. Key areas of focus include the promotion of low-carbon solutions, including renewable energy, regenerative agriculture, green buildings, decarbonization, circularity, and resource efficiency, amongst others.
In this context, IFC is seeking an (Associate) Investment Officer for the Latin America & Caribbean (LAC) region with familiarity with the design and implementation of climate-related solutions and/ or socially impactful projects across the real sector (such as agribusiness, manufacturing, health, education, tourism, retail, and/or property). Under the supervision of the Upstream and Advisory Manager, the selected candidate would focus on supporting the development of a pipeline of high-quality projects leading to investment opportunities. The selected candidate will be expected to support senior staff in the implementation of existing projects and in the origination of new ones which are essential to build the pipeline of future IFC investments. S/he would work across IFC business lines and support policy work and other interventions across the World Bank to prioritize various initiatives and to maximize the impact of IFC's efforts.
ROLE AND RESPONSIBILITIES
 Help spot new trends and business models that further the goals of the World Bank and can address development challenges in emerging markets.
 Contribute to data analysis and stress-testing of various operating models across sectors to generate ideas for new projects, products and platforms. The selected candidate will be expected to focus on scalable models which support the significant growth ambitions of the regional business.
 Support the identification and assessment of impactful and innovative potential investment opportunities based on country and sector strategies and market creation potential.
 Support opportunities that can help decarbonize real sectors at scale and enable more sustainable water use, through green buildings, regenerative agriculture, resource efficiency, and the use of low-carbon construction materials, among others.
 Support solutions and business models that can enhance the delivery of quality affordable services and products at scale, through digital transformation, vertical integration, partnerships or other expansions models.
 Assess and be ready to lead the execution of early-stage opportunities and substantiate their investment thesis considering their potential for scalability and replicability.
 Determine and implement the appropriate IFC Upstream interventions from the Upstream toolkit spanning advisory services, project development and pilot investment capabilities.
 Contribute to the preparation of feasibility studies, impact assessments, technical reports, market assessments and implementation plans for new and existing investment opportunities.
 Support World Bank and IFC colleagues to analyze sector and regulatory reforms needed to unlock opportunities for private investment.
 Manage and process activities and projects, collaborating closely with investment teams and other relevant internal stakeholders to ensure alignment.
 Produce regular reports on the assigned portfolio including supervising progress against project milestones and key performance indicators.
Selection Criteria
 Master's degree in Business, Finance, Economics, Science, Engineering, or another related field.
 4 – 8 years of relevant work experience
 Experience developing solutions for private sector clients in one or more of the real sector verticals in which IFC invests: manufacturing, agribusiness, health, education, commercial, industrial and residential property, retail, or tourism. Familiarity in developing, implementing, and financing these types of projects will be considered a strong asset.
 Familiarity with finance: sourcing, structuring, and/or closing investments across various financing instruments (debt, equity mezzanine, convertibles etc) is preferred.
 Familiarity with decarbonization and resource efficiency in the real sectors is preferred.
 Familiarity with digital transformation processes and/or international expansion efforts in the real sectors would be a plus.
 Experience with project and/or program development, executing against implementation plans with defined business development achievements.
 Experience with standard project finance contracts, commercial negotiations and risk allocation is a plus.
 Experience in monitoring and reporting on a portfolio of projects, programs, and or initiatives.
 Strong organizational skills and proven ability to work on several assignments simultaneously is required.
 Outstanding and demonstrated history of analytical, creative problem solving and critical thinking skills is required.
 Strong written and verbal communications skills in English are required. Proficiency in Spanish and/or Portuguese strongly preferred.
 Genuine dedication to development and to the World Bank Group and IFC's mission, strategy, and values.
 Understanding of IFC's strategic priorities and changing business model against the backdrop of IFC 3.0.
World Bank Group Core Competencies
The World Bank Group offers comprehensive benefits, including a retirement plan; medical, life and disability insurance; and paid leave, including parental leave, as well as reasonable accommodations for individuals with disabilities.
We are proud to be an equal opportunity and inclusive employer with a dedicated and committed workforce, and do not discriminate based on gender, gender identity, religion, race, ethnicity, sexual orientation, or disability.
Learn more about working at the World Bank and IFC, including our values and inspiring stories.