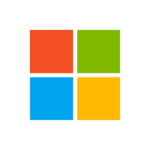 Executive Business Administrator
Redmond, Washington, United States
Date posted: Oct 03, 2023
Job number: 1631749
Work site: Up to 50% work from home
Travel: 0-25 %
Role type: Individual Contributor
Profession: Administration
Discipline: Business Support
Employment type: Full-Time
Overview
The Consumer Marketing Organization is looking for an Executive Business Administrator (EBA) to support the Corporate Vice President (CVP) of the Consumer Marketing Organization (CMO). This role will be an integral member of the CMO administrative leadership team as well as the staff team of the CVP. The ideal candidate will have experience providing efficiency, proactive support with the ability to adjust direction in response to shifting priorities.
We have exciting opportunities for you to innovate, influence, lead, transform, inspire and grow within our organization and we encourage you to apply to learn more!
Microsoft's mission is to empower every person and every organization on the planet to achieve more. As employees we come together with a growth mindset, innovate to empower others, and collaborate to realize our shared goals. Each day we build on our values of respect, integrity, and accountability to create a culture of inclusion where everyone can thrive at work and beyond. In alignment with our Microsoft values, we are committed to cultivating an inclusive work environment for all employees to positively impact our culture every day.
Responsibilities
This role comes with a lot of internal visibility and requires partnership across the senior leadership team within the Consumer Marketing Organization. We're seeking someone who exercises a sense of priority and awareness for meetings, and urgent business needs, and is committed to follow-up. The Executive Business Administrator will proactively engage with leaders and key stakeholders/business partners to make decisions and cascade information as needed. The Executive Business Administrator will be responsible for navigating ambiguity and remain calm in stressful situations. Experience displaying executive maturity and independent judgment, executive presence and ability to communicate to broader teams and with senior leadership is paramount.
Calendar Management
Provides strategic calendar management and time planning support for manager(s). Manages and owns calendar, meeting preparation, and logistics based on knowledge of manager and business needs.
Cross-Functional Collaboration and Communication
Strengthens their network (internally and externally) across organizations to enable their team and leader's work. Proactively drives communication and liaises between executives, central teams, and other business partners to share information and best practices that drive efficiency.
Discipline Growth and Development
Provides leadership and actively seeks out and participates in the Business Support community. Mentors Business Support professionals. Onboards and trains new Business Support staff. Contributes to their organization's culture as a leader.
Team Management Support (Headcount Management, Recruitment, Onboarding/ Offboarding)
Leads team experience activities. Collaborates with Global Talent Acquisition (GTA) to facilitate internal and external recruitment efforts, partners with hiring managers to ensure a smooth process and supports intern and university recruitment for the broader organization (e.g., planning, placement). Creates committees to promote team experiences. Lands and delegates onboarding activities and provides support to new employees, vendors, and interns as an essential contact for questions and company information. Works in partnership with Finance and team members to provide up-to-date headcount figures.
Event Coordination and Logistics
Manages, plans, and develops events.
Leadership
Leads by example and serves as a role model to Business Support colleagues by maintaining a professional attitude, demonstrating executive presence, influencing others, and encouraging self reflection during various situations.
Project Ownership
Balances multiple complex projects and timelines end to end while maintaining executional and operational excellence within the division and across business groups. Takes accountability for project outcomes and drives stakeholder accountability.
Resource Management (Hardware/Supply Management, Purchase/Expense Management Financial Management)
Owns expense management including documentation, expense tracking, and policy compliance. Educates administrative team on Microsoft Policy to ensure compliancy across team/division/organization and escalates issues as needed. Oversees supply management and planning and promotes compliance with supply management policies and procedures within an organization.
Rhythm of Business (ROB)
Partners with executive leader(s) and Chiefs of Staff on building and managing annual rhythm of business (ROB), including fiscal year calendar and executive meeting schedule. Strategically communicates ROB cadence and helps to manage workloads, as needed. Identifies and advises on patterns across ROBs.
Space Management and Planning
Oversees space-management processes and team spaces, cascading space management vision to fellow team members. Oversees and streamlines group moves. Addresses and resolves space escalations/requests.
Travel Management
Works with Executive Travel to coordinate travel arrangements and detailed itineraries/agendas for manager(s) and/or group.
Other
Embody our Culture and Values
Qualifications
Required/Minimum Qualifications
7+ years Administrative, Business Support, or customer service experience in an environment with an emphasis on scheduling meetings/events, travel management, and administration work for executive/upper level management.
Additional or Preferred Qualifications
Bachelor's Degree in relevant field (e.g., Business Administration, Human Resources [HR], Marketing, Communications, Psychology, Sociology)

OR equivalent experience.

4+ years experience serving as mentor or direct/indirect (e.g., team leader) supervisor to others.
5+ years experience reviewing and managing administrative budgets (e.g., for events, morale, travel, training).
Business Support ATR-E – The typical base pay range for this role across the U.S. is USD $31.15 – $62.55 per hour. There is a different range applicable to specific work locations, within the San Francisco Bay area and New York City metropolitan area, and the base pay range for this role in those locations is USD $41.54 – $68.61 per hour.
Certain roles may be eligible for benefits and other compensation. Find additional benefits and pay information here: https://careers.microsoft.com/us/en/us-corporate-pay
Benefits/perks listed below may vary depending on the nature of your employment with Microsoft and the country where you work.
Industry leading healthcare
Educational resources
Discounts on products and services
Savings and investments
Maternity and paternity leave
Generous time away
Giving programs
Opportunities to network and connect
Microsoft is an equal opportunity employer. All qualified applicants will receive consideration for employment without regard to age, ancestry, citizenship, color, family or medical care leave, gender identity or expression, genetic information, immigration status, marital status, medical condition, national origin, physical or mental disability, political affiliation, protected veteran or military status, race, ethnicity, religion, sex (including pregnancy), sexual orientation, or any other characteristic protected by applicable local laws, regulations and ordinances. If you need assistance and/or a reasonable accommodation due to a disability during the application process, read more about requesting accommodations.