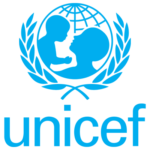 World Health Organization
Grade: P4
Contractual Arrangement: Fixed-term appointment
Contract Duration (Years, Months, Days): 2 years
Job Posting: Mar 1, 2023, 12:51:09 AM
Closing Date: Mar 21, 2023, 4:59:00 PM
Primary Location: Switzerland-Geneva
Organization: HQ/POL Polio Eradication DGO
Schedule: Full-time
IMPORTANT NOTICE: Please note that the deadline for receipt of applications indicated above reflects your personal device's system settings.
OBJECTIVES OF THE PROGRAMME
The overall objectives of the Polio Eradication Initiative are to lead the global eradication effort of national governments and the GPEI Partnership to detect and interrupt the transmission of poliovirus worldwide, certify eradication, stop the use of oral poliovirus vaccine beginning with the removal of the type 2 component, mainstream core polio eradication functions to sustain eradication and ensure the potential legacy of polio eradication is fully realized. The immediate strategic objectives are to assist the national efforts and coordinate and lead the inputs of the GPEI partnership toward full implementation of the Polio Eradication Strategy 2022-2026.
DESCRIPTION OF DUTIES
Stewards existing, proposes and develops innovative approaches, processes and systems, in collaboration with other team members, Regional and Country Offices as well as other GPEI partners to provide financial and administrative information for transparency, accountability and managerial decision-making.
Engages in and promotes research activities to leverage technological innovations in relation to the implementation of the team's activities and dissemination of information for capacity building in the respective area of work.
Conducts monitoring and evaluation of the specific field of work and conducts timely reporting for decision makers.
Provides guidance and works closely with counterparts in departments across the Organization and liaises with counterparts in partner UN Agencies, Donors and other stakeholders to harmonize recommendations on policies and strategies related to information for transparency, accountability and managerial decision-making.
Monitor and support management of the financial tracking systems for the GPEI, including budgets (including costing of supplementary immunization activities), contributions and allocations, expenditures, etc. ensuring financial information is of quality and updated in a timely manner, including appropriate reviews against standard metrics (such as economy, efficiency, and effectiveness) and in line with accepted internal control practices.
Coordinate, prepare agreed standard and ad hoc reports for internal clients as well as to donors and external stakeholders in support of transparency, accountability or managerial decision-making.
Coordinate with the WHO Polio Technical Departments and appropriate GPEI working groups to ensure coherence between changes in strategies and activity plans and the financial resource requirements.
Support the GPEI and WHO in standardization and streamlining of other financial and administrative processes as required.
Upon delegation represent WHO at various meetings.
Perform all other related duties as assigned.
REQUIRED QUALIFICATIONS
Education
Essential:
An advanced level university degree in management, finance or information science related to the functions of the position.
Desirable:
Professional qualification in finance or accounting; qualification in data science.
Qualification on information systems would be advantage.
Experience
Essential:
A minimum of 7 years of professional experience in administration, finance, or management including in public private partnerships.
A minimum of 3 years' experience in using financial data analysis to support managerial decision-making.
Demonstrated experience at the international level within an international organization.
Desirable:
Demonstrated experience managing financial resources.
Demonstrated experience in business process design and systems implementation.
Skills
Sounds skills in working with and communicating effectively with staff at all levels in international organizations and partner agencies.
Demonstrated ability to exercise mature judgment and initiative.
Ability to identify requirements and develop and implement financial or related processes, procedures and systems.
Ability to introduce and develop innovative financial, administrative and technological solutions to increase the economy, efficiency and effectiveness.
Excellent organizational, communication and interpersonal skills
.Knowledge of WHO's technical work an asset.
WHO Competencies
Teamwork
Respecting and promoting individual and cultural differences
Communication
Producing results
Moving forward in a changing environment
Use of Language Skills
Essential:
Expert knowledge of English.
Desirable:
Intermediate knowledge of French.
REMUNERATION
WHO salaries for staff in the Professional category are calculated in US dollars. The remuneration for the above position comprises an annual base salary starting at USD 75,602 (subject to mandatory deductions for pension contributions and health insurance, as applicable), a variable post adjustment, which reflects the cost of living in a particular duty station, and currently amounts to USD 5185 per month for the duty station indicated above. Other benefits include 30 days of annual leave, allowances for dependent family members, home leave, and an education grant for dependent children.
ADDITIONAL INFORMATION
This vacancy notice may be used to fill other similar positions at the same grade level
Only candidates under serious consideration will be contacted.
A written test may be used as a form of screening.
In the event that your candidature is retained for an interview, you will be required to provide, in advance, a scanned copy of the degree(s)/diploma(s)/certificate(s) required for this position. WHO only considers higher educational qualifications obtained from an institution accredited/recognized in the World Higher Education Database (WHED), a list updated by the
International Association of Universities (IAU)/United Nations Educational, Scientific and Cultural Organization (UNESCO). The list can be accessed through the link: http://www.whed.net/. Some professional certificates may not appear in the WHED and will require individual review.
Any appointment/extension of appointment is subject to WHO Staff Regulations, Staff Rules and Manual.
Staff members in other duty stations are encouraged to apply.
For information on WHO's operations please visit: http://www.who.int.
WHO is committed to workforce diversity.
WHO prides itself on a workforce that adheres to the highest ethical and professional standards and that is committed to put the WHO Values Charter into practice.
WHO has zero tolerance towards sexual exploitation and abuse (SEA), sexual harassment and other types of abusive conduct (i.e., discrimination, abuse of authority and harassment). All members of the WHO workforce have a role to play in promoting a safe and respectful workplace and should report to WHO any actual or suspected cases of SEA, sexual harassment and other types of abusive conduct. To ensure that individuals with a substantiated history of SEA, sexual harassment or other types of abusive conduct are not hired by the Organization, WHO will conduct a background verification of final candidates.
WHO has a smoke-free environment and does not recruit smokers or users of any form of tobacco.
WHO has a mobility policy which can be found at the following link: http://www.who.int/employment/en/. Candidates appointed to an international post with WHO are subject to mobility and may be assigned to any activity or duty station of the Organization throughout the world.
Applications from women and from nationals of non and underrepresented Member States are particularly encouraged.